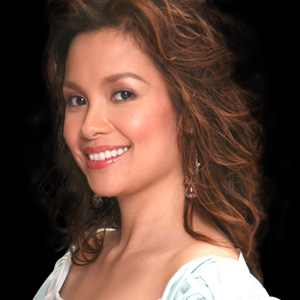 ---
Stage and recording star LeaSalonga is set to perform in her first-ever Iloilo concert at the IloiloCentennial Resort on January 19. It will be one of Lea's rare concertappearances for 2008 as she is set to embark on the Asian tour of themusical Cinderella starting July, which will take her to China, Japan,Korea, Singapore, Malaysia, and Thailand.


Musical director Gerard Salonga willconduct the 33-piece global orchestra for this one-night concert that willfeature a well-chosen repertoire of Broadway, standards, pop, and OPMfavorites. Lea's special guest will be Jed Madela, the hometownboy of Iloilo who was catapulted into the international limelight bywinning the champion title in the 2005 World Championship of thePeforming Arts in Hollywood. He willduet with the Broadway star for several numbers. Chari Arespacochaga directs this one-nightevent.


The Iloilo concert is producedby MYOB, Philmedia, and Little Boy Productions. Tickets may be purchasedby calling (033) 508-8191 or 337-6962 or by visiting the concert booth at theSM City-Iloilo.