Singer-songwriter and commercial model Ryan Sy has recently inked a record deal with Ivory Music and Video.
The newest STAGES talent was warmly welcomed by IMV's President Steven Tan and Marketing Director Jeff Joson.
Ryan will be including some of his best original songs for his debut album. "I've waited a long time for this moment to happen and finally it's here...I am excited to get into the studio and begin recording," he says.
After its release, Ivory Music also hopes to distribute his album in Southeast Asia as well.
In 2012, Ryan was a featured singer-composer on the finale episode of The VOICE Korea (Season 1) where he performed alongside season winner Seung Yeon Son.
Ryan was won awards in several songwriting competitions including the 2011 Show Me The Music Songwriting Contest, the 2011 Australian Songwriting Contest (International Category) and the 2012 West Coast Songwriting International Song Contest.
He has been part of several TV commercials and was a featured model in this year's Philippine Fashion Week, Bench: The Naked Truth and the Cosmo Bachelor Bash.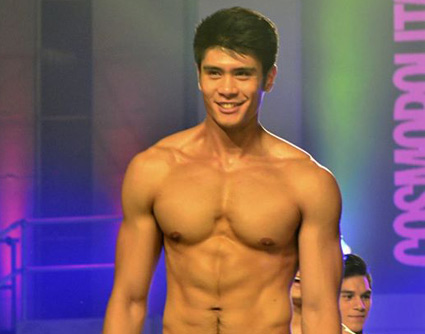 Ryan Sy at the 2014 Cosmo Bachelor Bash
Ryan is the grandson of Ramon Sy (co-founder and CEO of I-Bank, CEO of UCPB and former President and CEO of Bank Of America in Manila & Hong kong).
He also holds a bachelor degree in Corporate Finance and Real Estate from Emory University in Atlanta Georgia as well as a degree in International Business from Edinburgh University in Scotland. Prior to pursuing music full-time, he worked as head accountant for Atlanta's largest recording studio, Treesound Studios. He has worked for financial institutions such as HSBC and Standard Chartered Bank.