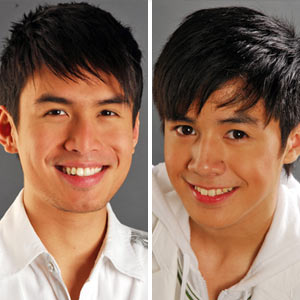 ---

Christian Bautista, Sam Concepcion,Aria Clemente, and Cheska Ortega are looking forward to a hectic 2008 with newrecordings, live concerts in the Philippines and abroad, stage musicals andtelevision shows. They are all managed by STAGES.

Christian Bautista—Consumers Choice Awards' 2007 Top Star Entertainer— will hold a major Valentine concert with fellow singing champions ErikSantos, Sarah Geronimo, and Rachelle Ann Go at the Araneta Coliseum on February13. Produced by ASAP Live and Viva Records, the concert billed as Ol 4 Luv isset to tour the United States and Canada.


Christian is currently selecting materials for his fourth album under WarnerMusic Philippines. Christian's live album, Christian BautistaLive! Just A Love Song, is closely approaching the double-platinummark, especially after the release of the repackaged Christmas edition of thealbum containing his remake of Gary Valenciano's original "Pasko Na, Sinta Ko."


The Christian Bautista Show, a musical talk show set to go on air onMakisig Network, will showcase the hosting abilities of the balladeer andmulti-brand endorser.


Christian will also return to his musical theater roots when STAGES' majorproduction of Broadway's beloved musical West Side Story raises itscurtain at Meralco Theater by the third quarter of 2008.


Sam Concepcion, who was recently seen in Regal Films' Shake, Rattle and Roll 9at the Metro Manila Film Festival, continues to fulfill his duties asthe Department of Education's (DepEd) youth spokesperson. His team will visitmore schools in Metro Manila and the provinces including Siena College, QuezonCity, on January 18; Rizal High School and Pinagbuhatan High School on January21; San Joaquin High School and Eusebio High School on January 23; and Sagad HighSchool and Manggahan High School on January 25.


Sam's debut album has been doing really well not only in the Philippines butinternationally. His carrier single, "Even If," made it to the No. 1 spoton MegaMixx 101.9 FM, KTKB, in Guam on the first week of January. Sam ispoised to shoot another music video for the third single from his self-titled debut album under Universal Records.


Twelve-year-old Aria Clemente—World Championships of Performing Arts (WCOPA) Hollywood Hall of Fametitleholder—is working on her debut album under StarRecords. Her music video, Climb Every Mountain, from theplatinum-awarded Kris Aquino album Love and Inspiration, will soonpremiere on Myx Music Channel.


Aria joins fellow WCOPA winners Raki Vega and Reymond Sajor, and directors CarloOrosa and Oliver Oliveros, in touring the Philippines to audition talentedFilipinos for 2008 WCOPA Team Philippines.


Aria, whose sweet singing voice was featured as the young Lea Salonga in thenew Enfakid television commercial, will also star in afternoon soap operas onABS-CBN.


Sam and Aria will perform as special guests of Christian Bautista in a concertat Albay Astrodome in Legazpi City on February 16. Christian will also holdconcerts in Ormoc City on February 15 and in Dagupan City on February 23.


Meanwhile, Cheska Ortega, one of the best finds in the local production ofDisney's High School Musical On Stage will be co-managed by STAGES andViva Artists Agency. Cheska is set to release a studio album and have actingstints on television and film.


Up and coming rock songwriter and singer Greggy Santos also recently joinedSTAGES' growing stable of musical talents.


STAGES' talent group has been holding regular VTRs and auditions. For bookinginquiries or more information, you may call 818-1111 loc. 225, 0917-8011565,0917-8822838 or email stages_pr@i-manila.com.ph.STAGES' office is located at Unit 606 Greenbelt Mansion, Perea Street, LegazpiVillage, Makati City.
ADVERTISEMENT - CONTINUE READING BELOW