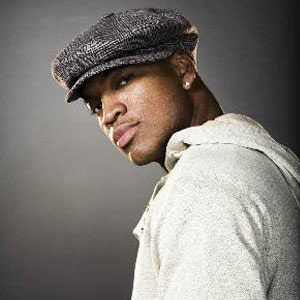 ---

American R&B singer and song writer Ne-Yo arrived in the Philippines yesterday morning for his two-night concert at the Araneta Coliseum, which will happen tonight, February 29, and on Saturday, March 1.
Shaffer Chimere Smith, Ne-Yo's real name, met first with members of the media who were all excited to see him in person and talk about his colorful career.
Ne-Yo is the person behind the hit breakup song titled "So Sick," which was included in his debut album In My Own Words. His second album Because of You produced the hit songs songs "Go On Girl" and "Because of You," which are now top-rating songs here in the country.
Adding to his popularity are the recognitions that he got from different award-giving bodies for music. These include Best Contemporary R&B Album in the 2008 Grammy Awards for his album Because of You and 2006 Billboard's Male R&B and Hip/Hop Artist of the Year. He was also nominated as 2006 Billboard Male Artist of the Year and New Artist of the Year, and R&B and Hip/Hop Single of the Year for his song "So Sick."
Ne-Yo pointed out that winning the Grammy Award was the best moment in his life so far. He elaborated: "The greatest experience I had in life, you know. I was into music since I was a kid, you know. And I was watching Grammy ever since I was a little kid, you know, and in front of the TV I'd say, 'One day, one day...' I hope I can do it again."
ADVERTISEMENT - CONTINUE READING BELOW
COLLABORATIONS. Even before Ne-Yo became known as a singer, he had been writing songs for popular international artists such as Whitney Houston, Celine Dione, and American Idol third season finalist Jennifer Hudson. He was also the man behind the lyrics of Beyoncé's hit song "Irreplaceable," "Let Me Love You" of R&b singer Mario as well as Rihanna's "Unfaithful." He also sang "Hate That I Love You" in a duet with Rihanna.
Among the artists that he collaborated with, Ne-Yo couldn't remember anyone who was terrible to work with. "Everybody that I was working with is easy to work with. You know, no attitude, no ego, no nothing like that."
When asked to identify the singer with whom he had the most fun while working, Ne-Yo answered, "That probably would have to be...probably Rihanna. We laugh and joke, you know, and play games with each other, that kind of stuff. She probably is the most fun person to work with because of the relationship that we have before.
"Beyoncé is incredibly easy to work with especially [since] she already knows what she does. I literally don't have to be there. Mary J. Blige was the same way. I'm really so blessed to work with a lot of really, really great artists."
Since he has worked with popular international artists, the media asked him to name those whom he would like to work with in the future. The singer-songwriter-producer replied, "There are a lot of people that I wanted to work with. I would love to do a song with, you know, one of the greatest like Stevie Wonder or Aretha Franklin."
ADVERTISEMENT - CONTINUE READING BELOW
Catch Ne-Yo perform his hit songs at the Araneta Coliseum tonight and tomorrow (March 1). For those who won't be able to attend his concert, there is still a chance to see him in person. Ne-Yo will be having an autograph signing session for his two albums In My Own Words and Because of You on March 2 at 3:00 p.m. at the SM Megamall Grand Atrium, Mandaluyong City.
Also, as a special treat for his fans from MCA Music, every purchase of Ne-yo's Special Philippine Tour Bundle containing Ne-yo's two hit albums In My Own Words and Because of You, which is priced at P650, the customer gets a free limited-edition album flat.