Careless Music CEO Jeffrey Oh teased fans about a possible collaboration between Careless Music and Starship Entertainment.
On Monday, July 4, Oh posted on his Instagram story a snap of himself with James Reid, Liza Soberano, Transparent Arts co-CEO Kirby Lee, and DJ Virman of music group Far East Movement at Starship Entertainment headquarters.
"Careless X Starship," he simply wrote in the post.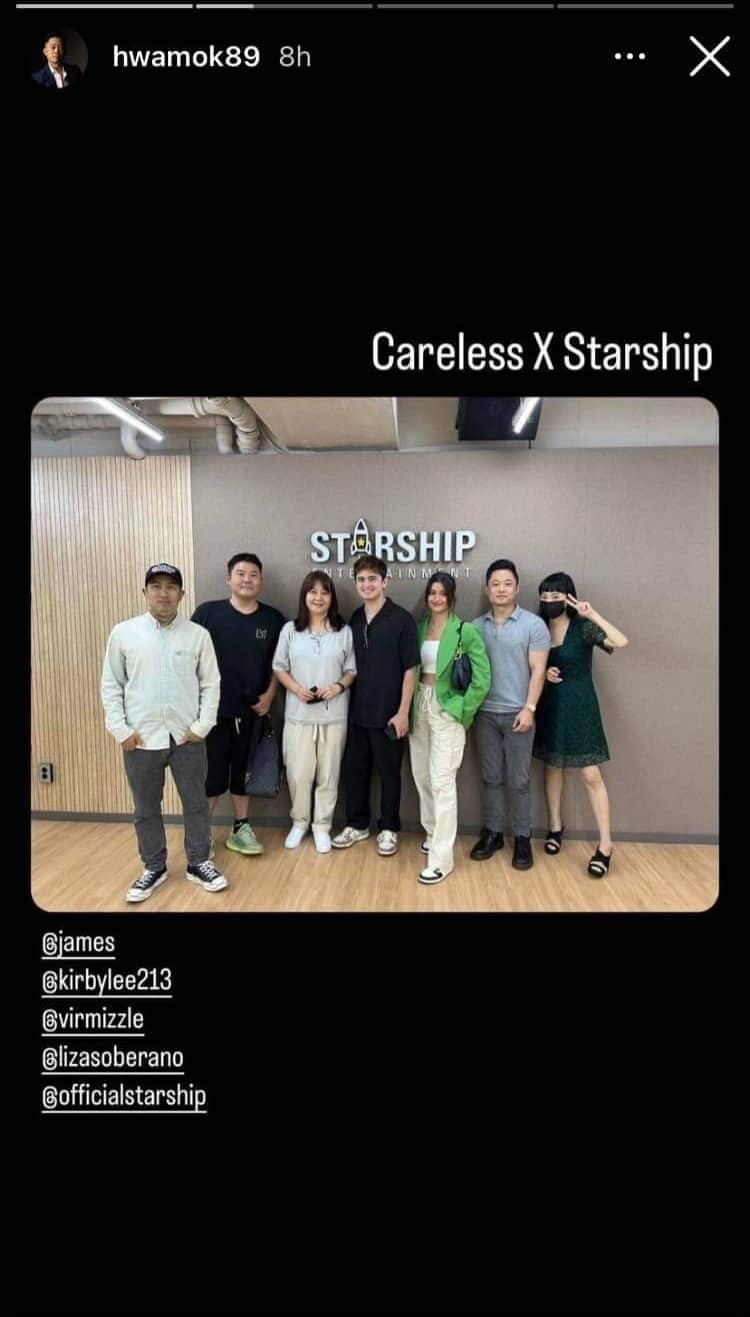 James reposted the same photo on his Instagram story with no added caption.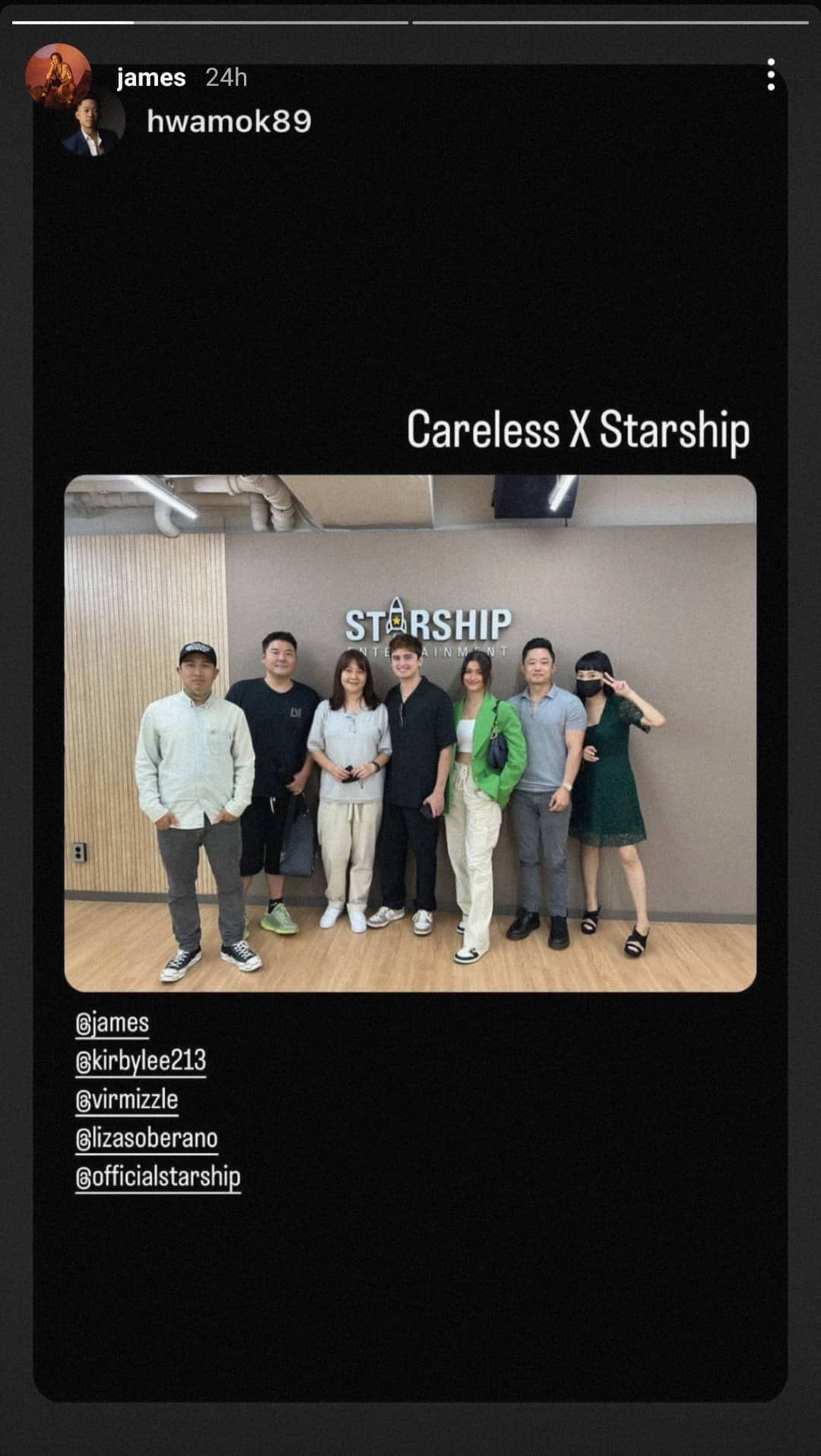 Starship Entertainment is the South Korean music label that handles K-pop groups such as Monsta X, Cosmic Girls, IVE, and Cravity, as well as solo artists Wonho and Jeong Sewoon.
Earlier today, Jeffrey Oh posted again on his Instagram account a photo of himself while rolling up his sleeves.
Also seen in the uploaded picture are his Careless Music artists Liza Soberano, Issa Pressman, and James Reid.
He wrote in the caption (published as is), "Okay, I think we made enough noise for now. Time to roll up the sleeves, disappear, and smash some work again. Haters watch out, we comin for you."
This wouldn't be the first collaboration of Careless Music with K-pop artists.
Last March 2022, James released "Hello 2.0 (Legends Only)", which features Jay B of popular K-pop boy group GOT7 and Tawainese-American singer-rapper ØZI.
The music video also featured his fellow Careless Music artists Nadine Lustre and Liza Soberano.