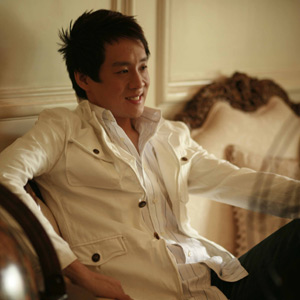 ---
From OPM soul to good old-fashioned rock n' roll, MCA Music offers the full music spectrum. For the month of April, MCA presents entertaining solo artists and intense bands who will provide the general public with exciting live acts.
Julianne, dubbed as OPM's soul child, is taking the music scene by storm with her different brand of music. A talented singer, a great composer and a gifted guitarist, Julianne doesn't want to put any tag to her music. "My music is me," says the beautiul singer. "It's something that evolves the same way I'm growing as a person." That said, the Original Pilipino Music arena can only expect the best from this young singer. Her album Grateful is available in all record stores.
Chicosci, one of the more unique bands of recent years—known for their innovative, atmospheric, and intense music—has launched their self-titled fourth album. Working on this studio album for more than a year, the band boasts that this is their best work to date. A self-produced effort, the band again attempts to give listeners something new to look forward to. Focusing more on catchier melodies and earnest lyrics, the new album redefines the band's already distinct sound with MTV-generation pop sensibilities. With the new record, the band hopes to further expand its fanbase and touch those who might share its experiences. Chicosci is available in all record stores.
ADVERTISEMENT - CONTINUE READING BELOW
Miguel Escueta established himself in Acoustic Break competition in 2003 where he won First Runner-up. His recording "Let It Be" for the singing tilt's official compilation album garnered a nomination for Best New Male Recording Artist in the 2005 Awit Awards. As evidenced by "Falling Away," his album showcases easy listening pop/rock music akin to the likes of Dashboard Confessional, James Morrison and Lifehouse, among others. But the element in his music that Miguel is proudest of is the lyrics. He believes that lyrics are the heart of every song and everything else evolves from that. His album I Am M.E. is available in all record stores.
Cambio is a band composed of musical heavyweights Raimund Marasigan and Buddy Zabala of the Eraserheads, Kris Gorra-Dancel of Fatal Posporos, Diego Mapa of Pedicab and Ebe Dancel of Sugarfree. Cambio's exciting mix of talent and musicality makes it no surprise that their music stands out in today's market and is bound to tickle any music fan's fancy. The group has also performed in various events such as the MTV Music Summit, Fete dela Musique, SMB Oktoberfest, the NU107 Rock Awards and the first Rockestra. Their album CambioMatic is also available in all records stores.
ADVERTISEMENT - CONTINUE READING BELOW
Richard Poon is fast making his mark even as he continues to steer away from doing usual pop fare, keenly devoted as he is to becoming a romantic crooner in the vein of Harry Connick, Michael Bublé and famous balladeer Jose Mari Chan. Richard describes his music as "fresh old-school," which is only apt as his repertoire is filled with highly-energized, inspiring takes of the standards famously rendered by the likes of Frank Sinatra, Tony Bennett and Rod Stewart. He is an accomplished musician whose deep knowledge of music allows him to delve into a wide variety of other musical genres. During his concerts, aside from performing his usual set of standards, Richard would often treat his audience with unexpected, inimitable covers of many contemporary hits as well. His album I'll Take Care Of You is available in all record stores.
Watch the following MCA Music artists on the following dates and venues:
ADVERTISEMENT - CONTINUE READING BELOW
April 6 Richard Poon (Robinsons Manila), 5 PM
April 6 Chicosci (Robinsons Angeles), 5 PM
April 12 Richard Poon (Robinsons Metro East), 5 PM
April 13 Chicosci (Robinsons Lipa), 5 PM
Miguel Escueta (Alabang Town Center), 7 PM