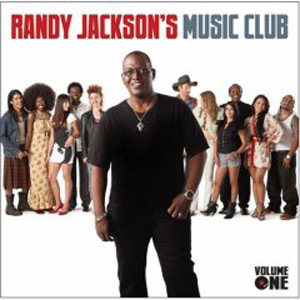 ---
American Idol judge Randy Jackson calls upon his famous friends to produce a 12-track album that features various musical genres such as country music, gospel, R&B and pop. Randy Jackson's Music Club, Vol. 1 is released locally by under MCA Music Inc. The album is the latest effort of the Grammy-winning producer, virtuoso musician, and hit songwriter.
The album includes a stellar ensemble of artists and features the return of fellow Idol judge Paula Abdul, whose track "Dance Like There's No Tomorrow" is her first release of new music in over a decade.


Other guests on the album include Idol standouts Katherine McPhee and Elliot Yamin, U.K. phenomenal singer Joss Stone, country trailblazer Travis Tritt, pop-rock hitmaker Jason Mraz, ace country songwriter-producer John Rich (of Big & Rich), R&B luminary Sam Moore and Bon Jovi guitarist-harmonizer Richie Sambora.
Randy also works once more with the incredible Mariah Carey who guests on the gospel track "Understand" along with Bebe Winans and Hezekiah Walker, Kim Burrell & Rance Allen. The collection also features major up and coming talents such as the wonderful Barbie Esco on the track "My R&B" and Kelli Selah on "Who's Gonna Love You Now" among many others.
"I'm really pleased that a bunch of wonderful, talented people showed up," Jackson said of his experience while producing Randy Jackson's Music Club, Vol. 1. "I'm really blessed by the way it all came together."
"I love people who break boundaries and always create something new and fresh," he points out. "I'm still true to my Southern roots." The disc's Tritt-Sambora collaboration, "Willing to Try" and the producer-musician's work with John Rich underscore this restlessly inventive Southern sensibility.
ADVERTISEMENT - CONTINUE READING BELOW
Randy describes Randy Jackson's Music Club, Vol. 1 as "a great way to announce my new label, hear from some great established and new artists, and share a little musical history," adding "in a way, it's autobiographical—it covers a lot of my life experience."
"After everything I've done, I wasn't dying to make a solo album," the tireless music maker admits. "But this was an opportunity to bring together an amazing roster of artists and make a kind of potpourri of all the things I love. At the end of the day, I'm a song guy—and working on these songs has been a way to express my passion for music, which has never been stronger."