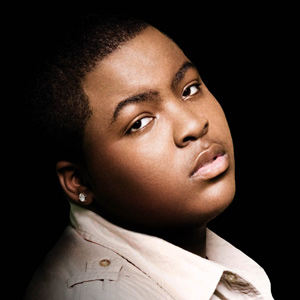 ---
In an unexpected move that many deemed quite an exciting surprise, MTV Philippines made local music fans delirious when 18-year old singer-rapper Sean Kingston arrived in Manila to perform a free concert at the Glorietta Activity Center last April 17.
Last year, Sean made a tremendous impact with the hit "Beautiful Girls." He is now very much a household name as he continues to make waves with his current hit, "Me Love."
PEP (Philippine Entertainment Portal) spoke to Sean before the concert, and we personally saw how open and fun the young artist is.
"I'm really glad to be here. It's such a surprise to me to know how you guys like my music. I appreciate it a lot," said Sean gratefully.
Sean, known to family and friends as Kisean Anderson, was born on February 3, 1990 in Miami, Florida. He was raised in Kingston, Jamaica, after his family decided to move there.
ADVERTISEMENT - CONTINUE READING BELOW
"My stage name is my homage to Kingston," he said, admitting that much of what he learned and loved about music he got from growing up in the area.
How was he able to come up with such an infectious song as "Beautiful Girls?" He narrated, "I heard the track 'Stand By Me,' one night in the studio while listening to the radio and it inspired me. I used a sample of it and wrote down the lyrics within an hour, it happened very quickly. It all just worked and right then, I knew I had something special with the track."
Contrary to what other popular musicians do, the young artist said he is averse to using "negative" language and "cuss words."
"It's not me. I don't like using them and I don't intend to."
For Sean, he prefers that the song's message is all about love. "I'm also singing about something people can relate to, I'm singing about being in love and being in a relationship."
ADVERTISEMENT - CONTINUE READING BELOW
"Beautiful Girls" was number one on the U.S. Billboard Hot 100 for three weeks. It also topped the U.K. Singles Chart.
"Me Love," Sean's current single is also another ditty based loosely on Led Zeppelin's opus "D'yer Mak'er." Asked if he is trying to create a trend, Sean replied, "I just try to come up with great songs and if it happens to be that using an old song will help it, then I use it. It's not about setting trends."