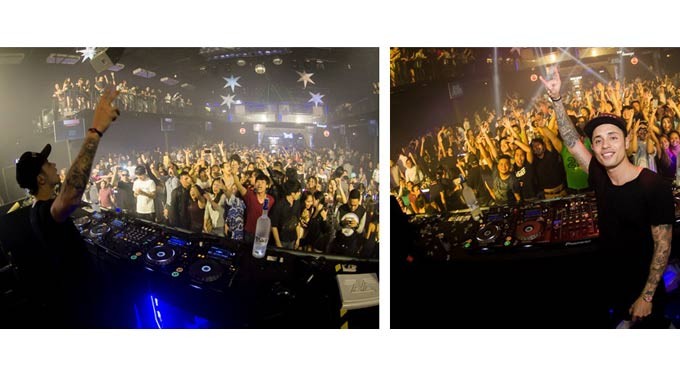 ---

Starting the year right at one of Cebu's biggest and most luxurious clubs, partyphiles gathered on January 1, 2016 at LIV SUPER CLUB for international EDM duo Bassjackers.
Being best friends in high school DJ Marlon Flohr and producer Ralph van Hilst came together in 2007 but exploded on to the scene in 2011 with their hit "Mush Mush." The dance floor bomb was picked up by one of the worlds top DJ/producers Tiesto and released on his label Musical Freedom.
The club was packed for the duo's Cebu debut with an estimated number of over a thousand ravers in the club. Playing for the opening set of the duo were resident DJ's Madz, Dane, Jack, Charlz, Nishhh, LV and MC GMTFX, who spun out a medley of EDM, Hip Hop and top 40 hits.

Sparklers on bottles set the room ablaze as the crowd, hazed in a Cryogun fog and rave lights, reveled to the duo's smash hits like "Bring that Beat" and "Wave your Hands."
"I've been a fan of their music for awhile. You can really notice that there's never a dull moment with their sets. They definitely deserve to be in the Top 100 DJs. They're surely heading towards a bright future, we will have them back for sure," says Brian Tan del Solo, COO of LIV Super Club, which is located at City Time Square, Mandaue City, Cebu.
Die-hard scenesters closed up the club as the sun rose, ringing in the first night of the year.