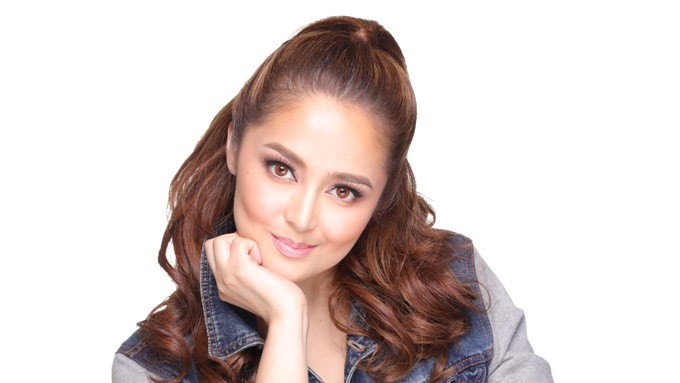 ---

Jessa Zaragoza kicks off 2016 with her much-awaited return to the concert scene via her major solo concert dubbed I Am Me, to be held on January 15 at the Music Museum.

After a thirteen-year hiatus from the live concert circuit, Jessa feels that it's high time for her to rekindle her passion for the one thing she loves most: singing.

After paying her dues as a hands-on mom to 12-year old daughter Jayda and spreading her wings as an actress and concert producer, the ever-youthful-looking porcelain beauty believes that she owes it to her loyal fans who have been clamoring to see and hear her reclaim her throne as one of OPM's prized performers.

Jessa remarks, "I always thought that if I had to do a solo concert again, I would do it at a time when I'm most ready for it. My heart, body and soul should be one. I want to be fully prepared."

However, more than just reprising her signature hits, the GMA-7 actress also believes that her concert should also be a revelation of sorts--an unveiling of her real musical self, as well as the unique palette of colors that have shaped her musical personality over the past years.

She says, "Through the years, I've discovered different colors of my gift, my voice, and that there are amazing techniques I can do, or songs I can sing. Everything comes out naturally when you're being true to your own music."

To make it even more meaningful, Jessa timed her show as a fitting prelude for her birthday on January 30.

And just what exactly has she lined up for her eager fans?

She replies, "Aside from my hit songs, I'll be singing songs that have influenced and molded me as the artist that I am today."

"There are artists who I looked up to growing up, like Toni Braxton and Whitney Houston. There are also songs that I listened to when I was still a child. I remember, those were songs of artists with big voices. I want those that challenge me and suit the color and texture of my voice."

Despite having been more visible on TV lately in a slew of Kapuso teleseryes, Jessa reaffirms, "I can say that I'm 80% a singer and 20% an actress. My heart belongs to the stage as a singer, and I've realized that more and more these past few years."

Looking back, what would Jessa cite as the defining moment that validated her stature as a singer?

She pauses wistfully and muses, "When my first album Just Can't Help Feelin' and my song 'Bakit Pa?' became a hit worldwide, especially when someone tells me that even foreigners sing my song, or that when they were still young, they sang my songs, like these kids from the U.S. who didn't really know how to speak Tagalog, but knew and appreciated 'Bakit Pa?' It feels so good to know that my music has become a part of their lives.

Will her fans be in for any other surprise treats?
ADVERTISEMENT - CONTINUE READING BELOW
"I will be dancing! Haha! Just a little! My fantasy as a dancer will be showcased in this show. Haha! But seriously, I will be sharing different parts of my journey as a singer in this show. That's why it's titled I Am Me."
Aside from a special appearance by daughter Jayda, the concert also features surprise guests.
Produced by Phenomenal Entertainment, I Am Me also features Elmer Blancaflor as musical director, with concept and direction by Dingdong Avanzado. Showtime is 8:30 p.m.