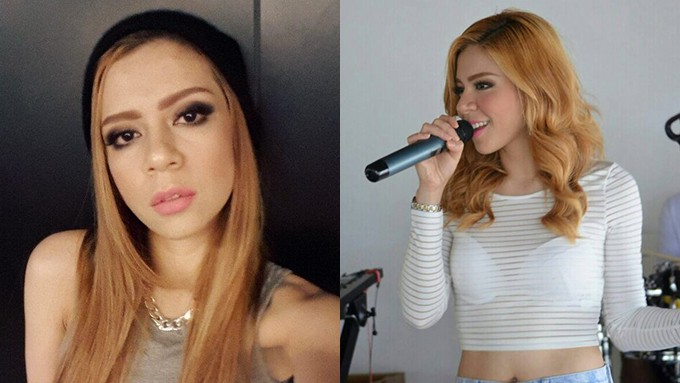 ---

Remember this girl from Star In A Million?

Her name is Marinel Santos. This 31-year-old singer placed 2nd runner-up on the Kapamilya singing competion which Erik Santos won in 2003. Aside from Erik, Marinel went against Sheryn Regis and Christian Bautista on the talent competition.
Marinel is currently gaining the attention of Pinoy netizens with her recent cover videos.

The former Star In A Million finalist uploaded a cover of Phil Collins' original "Against All Odds" last January 8. Her video received over 100,000 views on her Facebook account, as of writing. Kapamilya Network Facebook page also re-uploaded the video and garnered a total of 227,485 views.
Marinel expressed how thankful she is for the positive comments she received for the video. She thanked the page for re-posting her video and also her fans for their message of support.

Her full Facebook status reads: "I'm speechless.. Thank You Kapamilya Network admin posting this.. I didn't expect they would acknowledge me again.. Once again Thank You guys for showing me your appreciation for my craft. I will try my best to reply to all your messages and accept all the Friend Requests.. You guys are the best."
Watch her perfromance of the song below:
Against all odds.. again?? #littleLonger #notMyKey #loveMariah#thankYouguys #muchLove

Posted by Marinel Santos on Thursday, January 7, 2016
Four days later, Marinel treated fans to a cover of Mariah Carey's "My All."
According to Marinel's Facebook profile, she is now based in Beijing, China.
Here's another cover of Natalie Cole's "Starting Over Again":