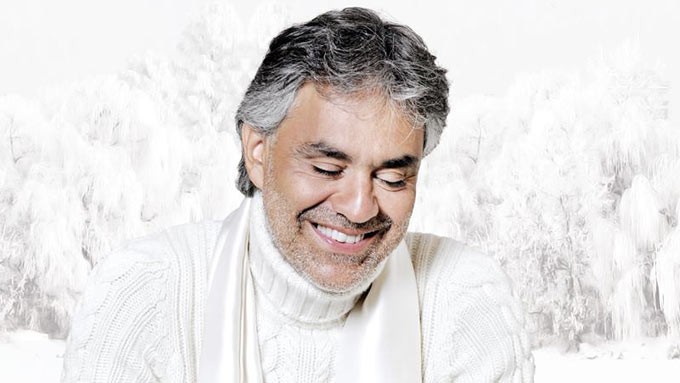 ---
Classical tenor Andrea Bocelli is scheduled to return to the Philippines this 2016.

The world renowned Italian singer will hold his Manila concert on April 26 at the Mall of Asia Arena.

Bocelli first visited the Philippines in April 30, 2004 when he performed at the Araneta Coliseum.

During his 2011 concert in Taiwan, Andrea Bocelli told philanthropist Rose Marie J. Arenas that he would love to come back in the Philippines.

The visually impaired singer lost his sight due to a football accident when he was 12 years old. However, this did not hinder him from becoming one of the world's most recognized tenors.

Andrea Bocelli has been nominated for three Grammy Awards: in 1999 for Best New Artist; in 2000 for Best Male Pop Vocal Performance for the album Sogno; and for Best Pop Collaboration with Vocals for "The Prayer."

He performed a duet with Celine Dion of "The Prayer," the theme song of the animated film Quest for Camelot. The song won the Best Original Song award in the 1998 Golden Globe Awards.
Sacred Arias, his 1999 classical album, got a listing in the Guinness Book of World Records when it simultaneously held the top three positions in the U.S. Classical Album charts.

For his 2006 album titled Amore, Bocelli did a duet with Christina Aguilera for "Somos Novios (It's Impossible)."

He also had a chance to duet with Jennifer Lopez and Nelly Furtado for his 2013 album titled Passione. The multi-lingual album included songs in English, Italian, French, and Spanish.

In October 2015, Bocelli released his fifteenth studio album titled Cinema. It contains the Italian song "E più ti penso," his duet with pop star Ariana Grande.

Cinema debuted at No. 1 on Billboard's Classical Albums chart and at No. 10 on the Billboard 200.

The 57-year-old singer received a star on the Hollywood Walk of Fame in 2010.

Andrea Bocelli's Cinema World Tour will take place on April 26, 2016 at the Mall of Asia Arena.

Tickets will be available this Sunday, February 17, at all SM Tickets outlets.

For ticket information, log on to smtickets.com/andreabocelli.com/tickets or call Tel. No. (02) 470-2222.




ADVERTISEMENT - CONTINUE READING BELOW