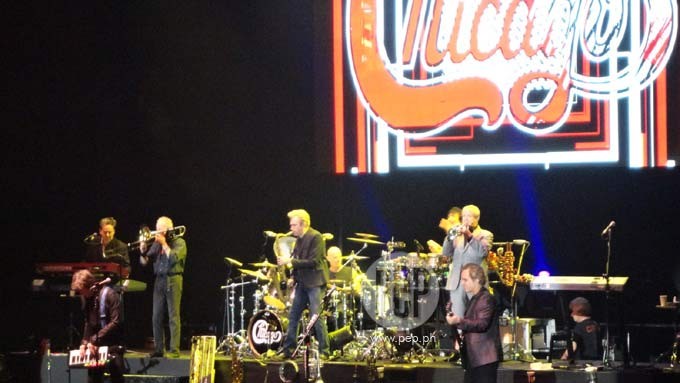 ---

After their successful concert show in Manila last September 2009, Chicago, the legendary, self-described rock and roll band with horns, returns to Manila's Smart Araneta Coliseum to continue their legacy of music.

Considered one of the longest running and most successful pop/rock 'n' roll groups in history, Chicago comes in at No. 13 in Billboard Magazine's list of Top 100 artists of all time.

Aside from Walter Parazaider (on saxophones, flute, clarinet and backing vocals), other original members of the 1967 band include Robert Lamm (on keyboards, vocals, 12-string guitar), Lee Loughnane (on trumpet, flugelhorn, guitar, percussion and vocals), James Pankow (on trombone, percussion, keyboards and vocals).

Joining them are Jason Scheff (since 1985, on bass guitar, vocals and keyboards), Tris Imboden (since 1990, on drums and percussion), Keith Howland (since 1995, on guitar and vocals), former long-term Santana member Walfredo Reyes, Jr. (since 2012, on percussion) and renowned jazz artist Lou Pardini (since 2009, on keyboards and vocals).
ADVERTISEMENT - CONTINUE READING BELOW
The sizeable crowd that night at the Big Dome for this one night only concert were mostly grey-haired, in the 40s, 50s an 60s age bracket, but included a lot of teenagers (probably accompanying their parents or grandparents).

The two-and-a-half-hour (with a 15-min. intermission in between) concert featured 30 of Chicago's past hits, instrumental pieces and some of their songs from their latest albums.

The concert started on a slow note but soon picked up when they sang the Grammy Award winning "If You Leave Me Now" which, according to Robert (who thanked the audience), became a hit in the Philippines as well as countries all over the world.
With this song, the audience soon joined in and also did so with "Will You Still Love Me" (a solo of Jason on keyboards), "Look Away" (a solo with Lou on keyboards) and the pensive "Colour My World" (with Walter performing the highly recognizable flute solo).

Other songs performed in the first half included "Dialogue 1 & 2," "Alive Again," "Wake Up Sunshine," "I've Been Searching So Long," "Call On Me," "Another Day in New York City," "Now" (a new song from the band's latest 2014 album, "Chicago XXXVI), "Make Me Smile" and "So Much to Say, So Much to Give."
ADVERTISEMENT - CONTINUE READING BELOW
The tempo picked up in the second half with Chicago's signature hits now being played: the jaunty "Does Anyone Really Know What Time It Is?," "Just You 'N' Me," "Beginnings" and "Hard Habit to Break."

"I'm a Man" featured a lively percussion performance from Walfredo and Tris.

Audience members stood up and danced when the band performed "Hard to Say I'm Sorry," the bouncy "Saturday in the Park" and "Feelin' Stronger Every Day."
The crowd went doubly wild when Robert introduced their special guest that night: Arnel Pineda, the diminutive Filipino YouTube sensation turned international artist (now the lead singer of Journey).

Arnel (a good friend of Jason) jammed and shared vocal chores with them as they performed "You're The Inspiration" (from 1984's Chicago 17).

After their number, Arnel gushed, "I love these guys."

Later, Arnel joined Chicago onstage to end the show with their encore song "25 or 6 to 4."
ADVERTISEMENT - CONTINUE READING BELOW
The Big Dome that night blasted with life and energy, the concert a nice, nerve-soothing relief for those who slowly traversed the traffic gridlock of EDSA that Wednesday night just to get to the venue.

Even after nearly four decades in the business, their brassy music, played by its original horn section (Walter, Lee and James), they remain true to their original but still really fresh music. In fact, it didn't feel like an oldies gig at all. And just like their song, listening to Chicago is becoming a "Hard Habit to Break."

Chicago's lifetime achievements include a Grammy Award and multiple American Music Awards, being elected as Founding Artist to the John F. Kennedy Center for the Performing Arts and having a Star on the Hollywood Walk of Fame plus Keys to and proclamations from an impressive list of US cities. A Chicago street was also dedicated in their honor.
ADVERTISEMENT - CONTINUE READING BELOW
Formed in 1967 at band member's Walter Parazaider's apartment in Chicago, Illinois, the band released their debut album Chicago Transit Authority in 1969 (inducted into the Grammy Hall of Fame in 2014).

Since then, they have had record sales topping the 100,000,000 mark and had 21 Top 10 singles, 5 consecutive Number One albums, 11 Number One singles and 5 Gold singles. An incredible 25 of their 36 albums have been certified platinum and the band has a total of 47 gold and platinum awards.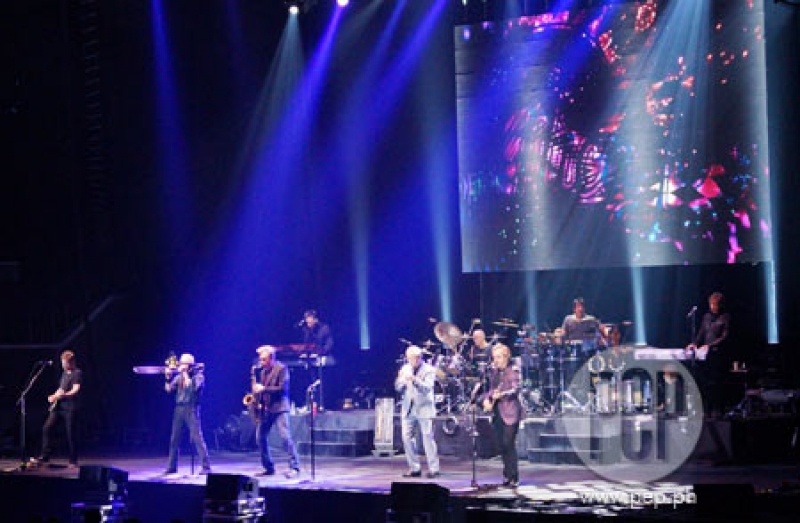 ADVERTISEMENT - CONTINUE READING BELOW