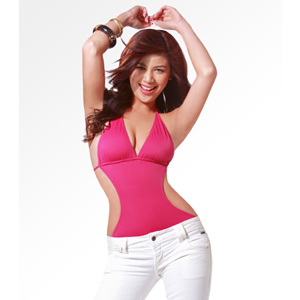 ---

In the August 2 press conference of Slendance,Valerie Concepcion introduced her new instructional exercise dance video to the public.According to the sexy co-host of Wowowee, she created this disc specifically for people who have no time to go to the gym but still want to befit.


Valerie thought of coming up with a convenient, fun and easy to follow dancework out for people like her who feel it is important to be slender and beautifulwithout breaking the budget or going on a time consuming trek outside the houseto be able to exercise.
Slendance is an easy to follow 30-minute workout thatcombines aerobic exercise, coordination, endurance and mental workout. The routine is designed to be done easilyanywhere especially at home. Once youhave mastered the different Slendance moves you are on your way to exercisingnot only in your home but to also showing off your moves in social dancegatherings. Slendance aims tomake exercise, easy, fun and a regular part of people's daily routine.
Dance hip hop, Latin and club with Valerie for a healthier,slender and more beautiful you.
Slendance may be purchased at any record bar and atStarry Starry Store (ABS-CBN's online store) worldwide.