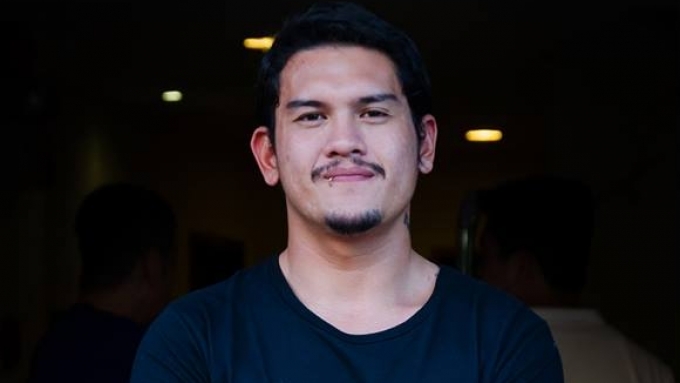 ---

Here are a few things we know about Sebastian "Baste" Duterte: 1) he's the youngest among President-elect Rodrigo Duterte's children Paolo and Sarah; 2) he became a social media heartthrob at the height of the 2016 Presidential elections; and 3) he has this mysterious rugged-looking image that women love.
But for most of his fans, there's more to the youngest Presidential son than meets the eye.

Baste is a 28-year-old Political Science graduate from the Ateneo De Davao University, an entrepreneur, a surfer, a good public speaker, among many others.


Read: 10 Times Sebastian Duterte Made Us Swoon

With his father taking on the highest position in the Philippine government, Filipinos have become even more curious about incoming President Duterte and his family.

Many have been wondering if Baste also plans to join politics in the near future.

His siblings, Sarah and Paolo, were previously elected Mayor and Vice Mayor of Davao City, respectively. Baste has been very vocal about living a simple life and staying out of politics. Instead, he'd like to stay of Metro Manila's crazy traffic, focus on his business, and pursue his passions.
ADVERTISEMENT - CONTINUE READING BELOW
Aside from his good looks and unassuming personality, Baste has also charmed people for his talent in singing. He was once a band vocalist and shared this talent during his father's campaign sorties and victory parties.

He told Jesse Pizarro Borga of Inquirer.net in an interview, "I don't do gigs anymore. That happened only during the campaign, because when I was in Cebu, people asked me to play, so I had to contact my band and send them to Cebu. I don't do mainstream music. I prefer my kind of [metal] music, and exploring how to work with indigenous people's music."
We've listed down some of Baste's viral performances uploaded online that got his fans swooning and asking for more:


1. "Before I Let you Go" by Freestyle
2. "Kahit Kailan" by South Border


3. "Drive" by Incubus


4. "Alive" by Pearl Jam


5. "Enes" by Queso


6. "Idasal Mo" by Pinikpikan


PEPsters, which one of these performances of Baste is your favorite? Leave your thoughts in the comment section below:


ADVERTISEMENT - CONTINUE READING BELOW