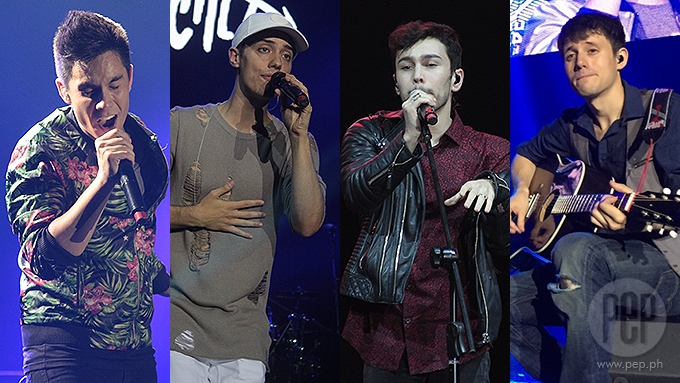 ---

Fangirls screamed at the top of their lungs to show their support for their favorite YouTube artists.
The online streaming website's biggest stars including Max Schneider, Sam Tsui, Kurt Hugo Schneider, and Leroy Sanchez gave out electrifying performances at the Own It! concert last July 9 at the Smart-Araneta Coliseum in Quezon City.
Other YouTube sensations who performed at the music fest were Tiffany Alvord, Gab Valenciano, and LYNK.
Organized by Ovation Productions, Own It! concert was hosted by PBA courtside reporter Rizza Diaz and Pinoy YouTube creator Bogart The Explorer.
IN PHOTOS: Tiffany Alvord, LYNK, and Gab Valenciano heat up Own It! concert stage


MAX SCHNEIDER. This marks the first time for New York City-based singer/actor Max Schneider to visit the Philippines. The 24-year-old singer arrived a few days earlier so he could to go around the metro on a busy, rainy week.
The former Nickelodeon star kicked off his set with an original dance track titled "Puppeteer" from his 2015 album NWL. This was followed by his performances of "Holla" and "Wrong" from his latest album Hell's Kitchen Angel.
Max continued the concert party with another upbeat song titled "10 Victoria's Secret Angels," which also came from his 2016 album.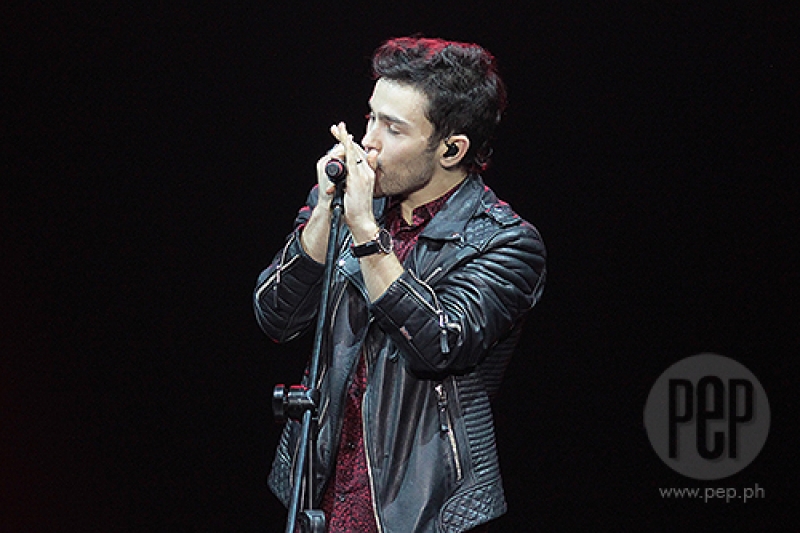 Max continued to impress the crowd when he sang a few lines of OneRepublic's "Apologize," followed by his cover of Justin Bieber's "Sorry."
After a few songs, he greeted Pinoy fans by asking them, "How are you guys doing? Everybody [who's] sitting, are you feeling good?"
The singer invited every one to stand up on their feet and dance along to his songs.
Max asked the audience, "We'd love you to join us on your feet. This is our first time and we're gonna have our craziest night of our lives. Am I right?"
The audience answered with a resounding, "Yeah!"


ADVERTISEMENT - CONTINUE READING BELOW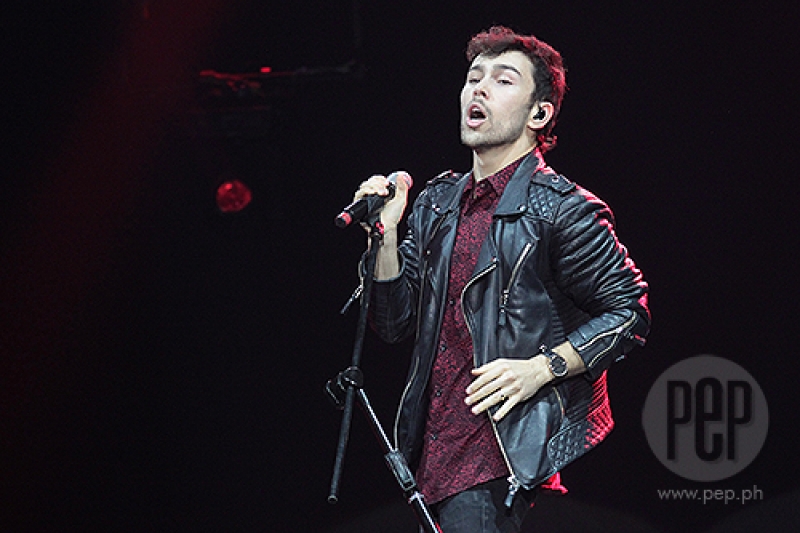 The singer also performed the song "Streets of Gold," which is also included in his new album Hell's Kitchen Angel.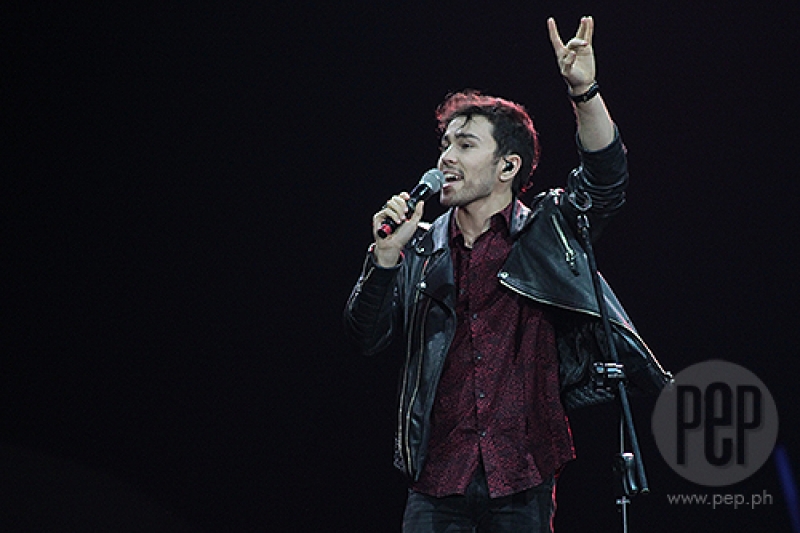 Max then informed audiences, "I just recently released an album. It's called Hell's Kitchen Angel. I'm from Hell's Kitchen, New York City, all the way around the world and it's out now, you can download it... As long as you're listening [to my music], I'm very happy. It's out now and I hope you listen!"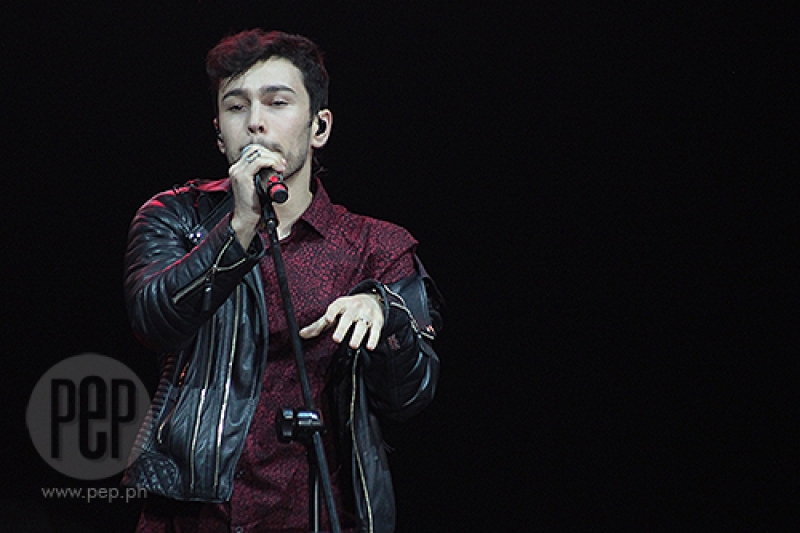 Max went on to perform another original song titled "Lights Down Low." Before the performance, Max admitted that this song has a special place in his heart. "This next song is probably one of the most special songs in the album for me. And I actually want to do a video while we're in Asia with this song, with the crowd singing with is. Will you do that to us tonight, Manila?"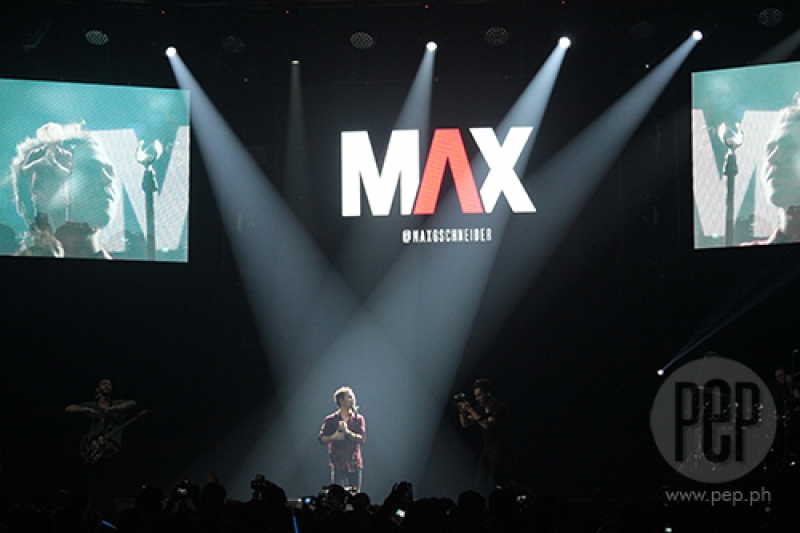 His performance of the song "Basement Party" followed right after. Max introduced it by saying, "So I love having house parties back in the states, and the next time I'll have a house party in Manila, I'll invite you guys... Is that cool with you?" He continued, "We actually, truthfully, in the States just ended a tour in people's basements all across the city because we wanna bring this song to life."
For his last performances, Max rocked the stage with "Gibberish" and "Mugshot."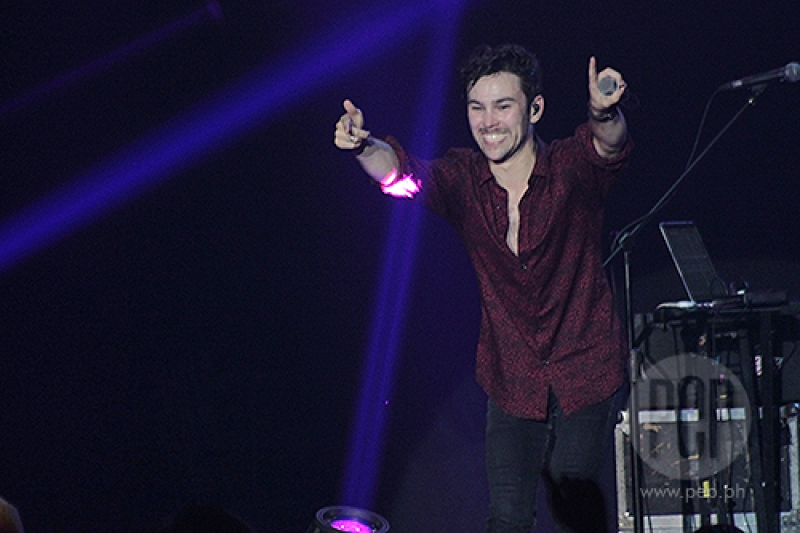 After the concert, Max left a message to his Filipino fans on his Instagram account. He wrote: "Manila you guys were amazing. Thank you so much for having us. We will definitely be back."



SAM TSUI AND KURT HUGO SCHNEIDER. Sam Tsui and Kurt Hugo Schneider shared the stage and gave eargasmic performances during their set.
This marks the third time the duo performed for their Filipino fans. The first time was back in June 2014 for a concert at the SMX Convention Center in Pasay City. Sam and Kurt came back a year later for the YouTube Fanfest 2015 at the Marriott Hotel.
ADVERTISEMENT - CONTINUE READING BELOW
Sam and Kurt opened their set with an original track titled "Wildfire."
After their performance, Sam asked the crowd, "Are you ready to get crazy?" Kurt added, "Let's give them another one!"
For their second song, Sam performed another upbeat track titled "Trust."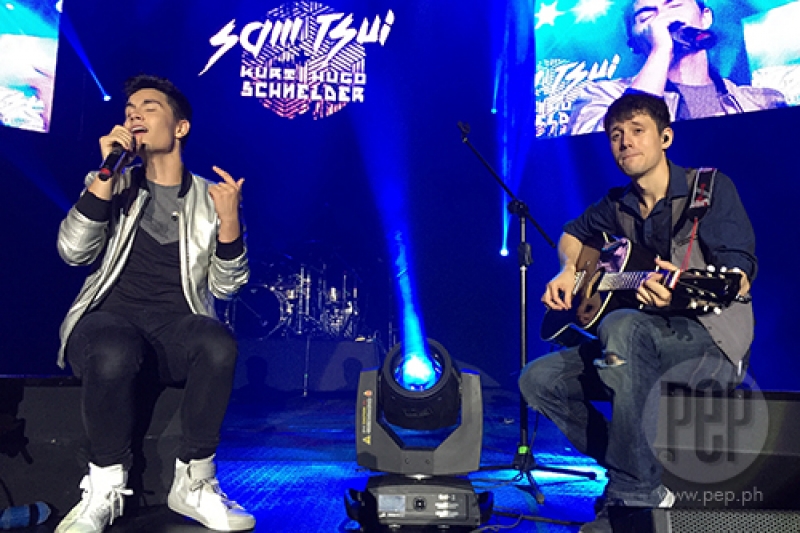 After a few songs, Sam decided to take a selfie with the crowd.
The American duo continued the concert with their cover of Jason Derulo's "Talk Dirty" followed by another original song titled "Shadow."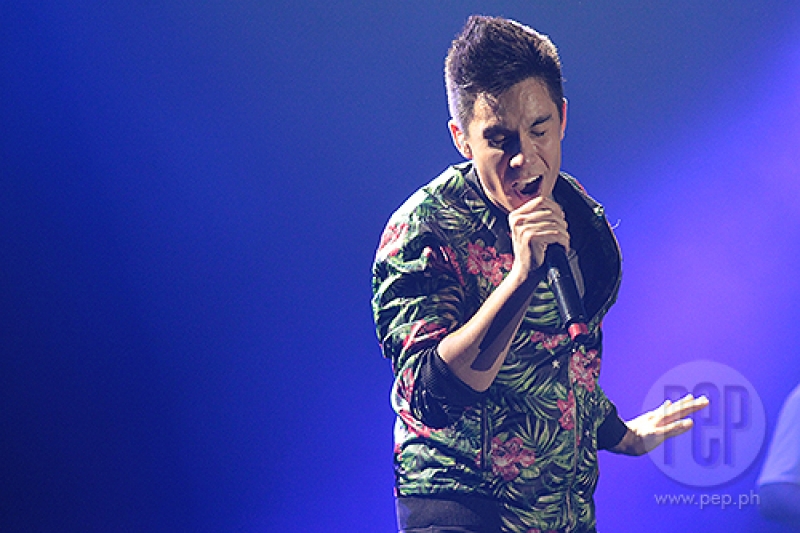 Kurt suddenly brought out a pair of sunglasses to signal that it's time for their "summer mash-up."

He told the audience, "It's summer and we have a little bit of a summer tradition." He continued, "We do have a tradition, at the end of the year, we like to take all of your favorite summer jams and turn them into one big mash-up."
The duo continued with a mash-up of 2015's biggest pop hits including Omi's "Cheerleader," Walk The Moon's "Shut Up and Dance," The Weeknd's "Can't Feel My Face," Wiz Khalifa's "See You Again," Demi Lovato's "Cool For The Summer," One Direction's "Drag Me Down," among many others.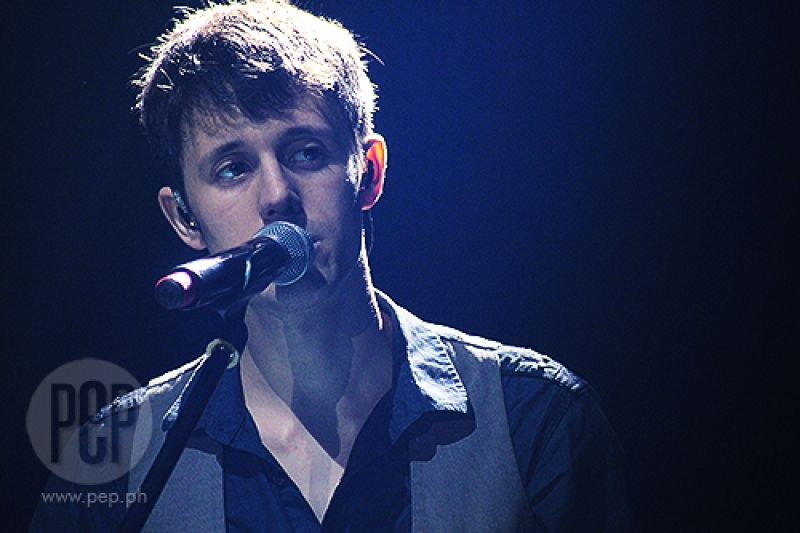 Sam and Kurt also had solo performances during their set. Sam picked the song "Just A Dream," which he dedicated to the late singer and fellow Youtube artist Christina Grimmie. He disclosed, "This next song, is all about her, all about Christina Grimmie, all about love. It's about the power of music and the power of love."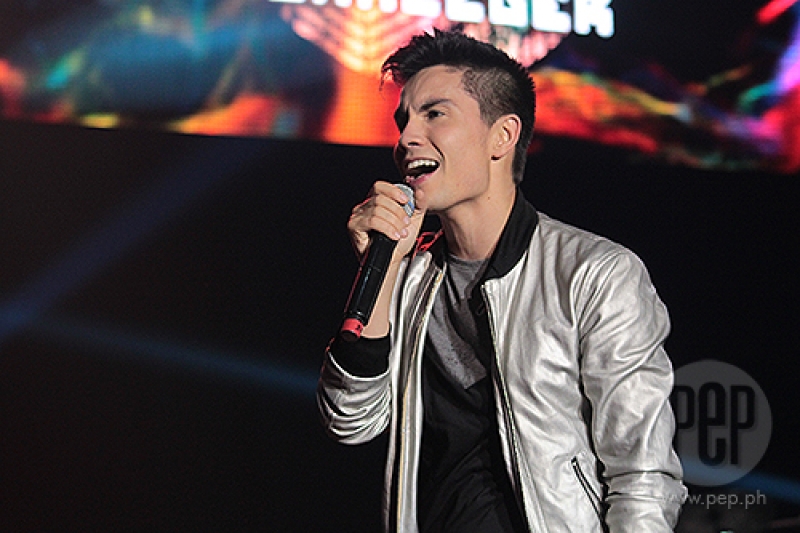 For his solo, Kurt performed a piano version of the song "Where You Are." He told fans before his performance, "This is a song I did with five other people, Max, Sam, and a bunch of other talented individuals."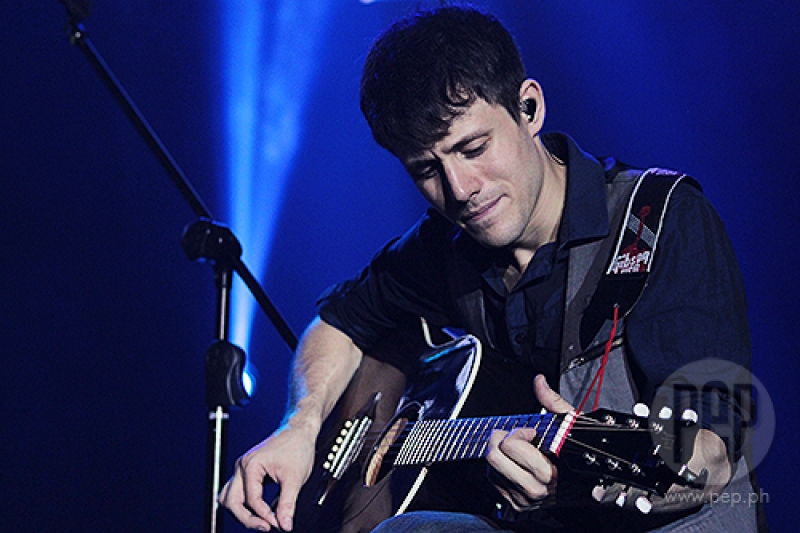 Kurt and Sam's version of "The Cup Song" was a crowd favorite.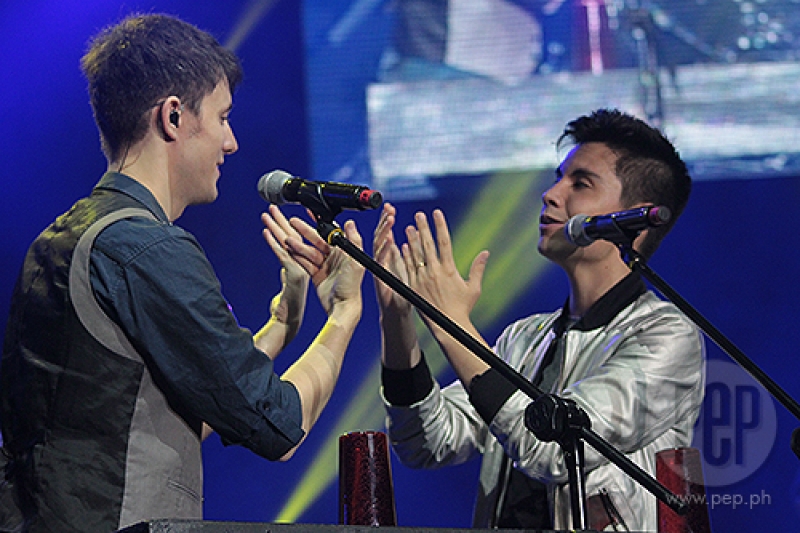 With their set nearing the end, Sam dedicated the song "Bring Me The Night" to his Filipino fans.

He told concertgoers, "This is a song about missing being here in this room with you guys right now. So thank you for coming and showing up and for all the love."
ADVERTISEMENT - CONTINUE READING BELOW
Other songs performed that night were "Built To Love You," "Clumsy," and "Secret."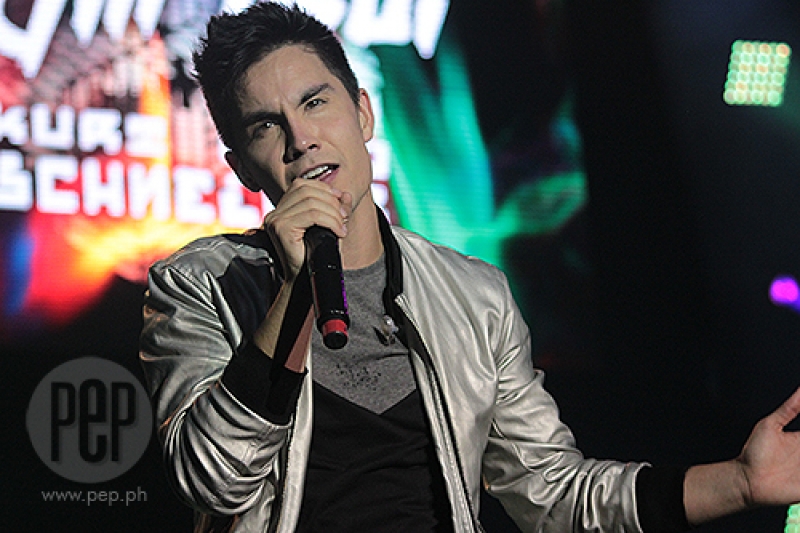 Sam and Kurt ended their set with "Don't Want An Ending" and "Whever Your Are."



LEROY SANCHEZ. The final performer was 24-year-old Spanish singer Leroy Sanchez.
This is the first time Leroy visited the Philippines to perform for his Filipino fans. He thanked audiences for their warm welcome and said, "I gotta say, this is my very first time in the Philippines. Thank you so much for making it amazing 'cause I felt so welcome."
For his opening song Leroy performed Mark Ronson and Bruno Mars' "Up Town Funk."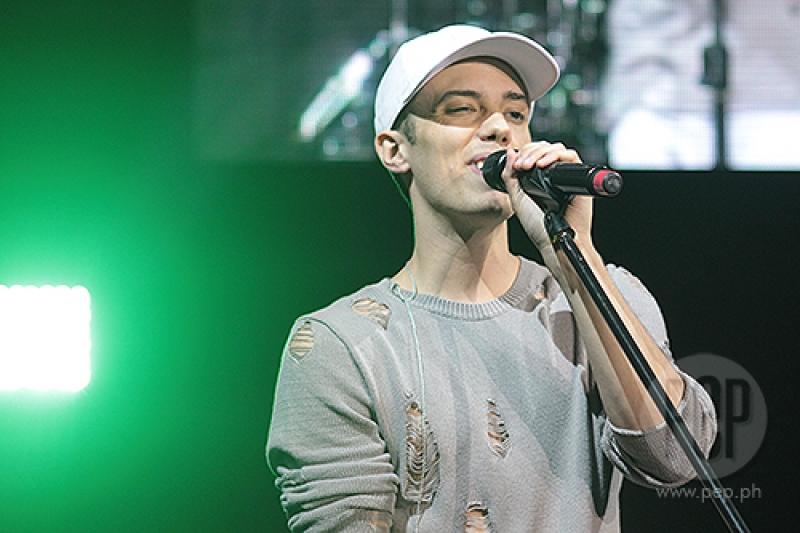 During his set, Leroy opened up about the start of his music career. He narrated, "So the way I started singing, I started singing when I was about 6 years old. By 14, I grabbed my mom's guitar and then I decided to write my own songs and other people's songs and I just started to record it with my camera.
"And after that I was like, 'What is this thing called YouTube?' And I decided to put my songs and my covers on YouTube. And that's how I'm here today."
He continued, "So I set up all my videos on YouTube and then I flew actually to the United States. I've been in the U.S. for five years now and one of the hardest things was to be away from home 'cause I'm actually from Spain and I'm not from America."
Leroy went on to introduce his second song which is an original track titled "Fade." The YouTube star told concertgoers, "I wrote this song, about that, about how hard it is to be away from home and away from the people that I love. And I didn't want the memories of the people I love fade away from my mind."


ADVERTISEMENT - CONTINUE READING BELOW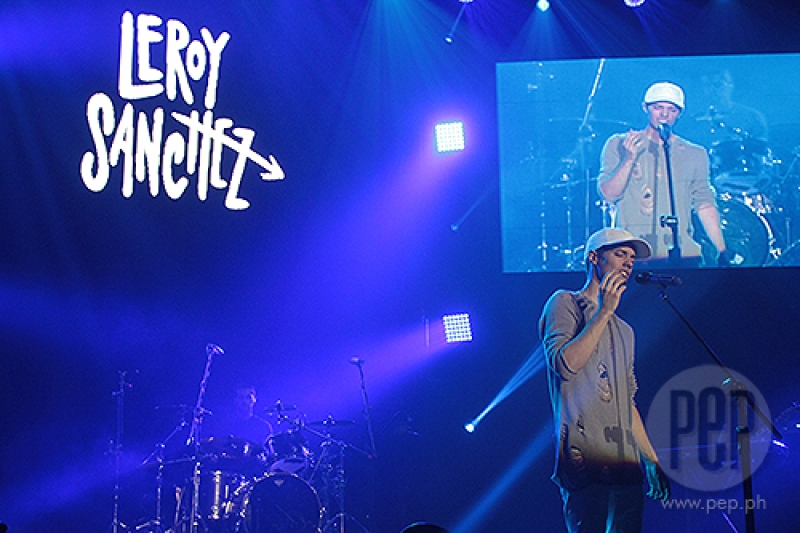 Leroy continued to impress the crowd with his version of the song "The Feeling," which he also did a cover on YouTube with Filipino-American singer and American Idol Season 11 runner-up Jessica Sanchez.

Leroy recalled, "We recently did a cover. It's a Justin Bieber cover. I know that she usually comes to the Philippines 'cause she's half-Filipina and her name is Jessica Sanchez."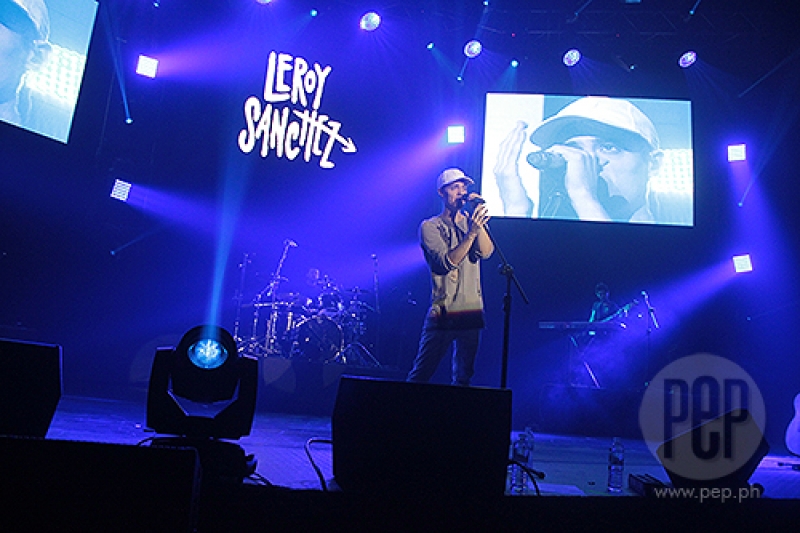 Leroy also performed a mash-up of different pop songs including Mario's "Let Me Love You," Tori Kelly's "Dear No One," Ed Sheeran's "Thinking Out Loud," Justin Bieber's "Love Yourself." The international singing sensation also impressed the concertgoers with his version of Adele's "Hello" and "When We Were Young."
Leroy also performed a Spanish version of Justin Bieber's 2016 chart-topping hit titled "Sorry."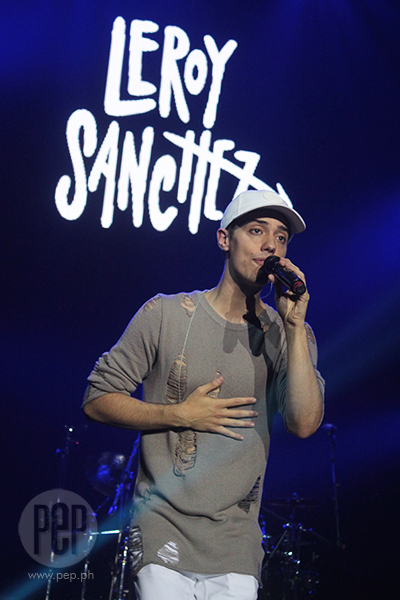 Fans danced along as Leroy performed DNCE's hit song "Cake By The Ocean."
Leroy's fans also sang along with him as he belted out his famous cover of Beyonce's "Love On Top."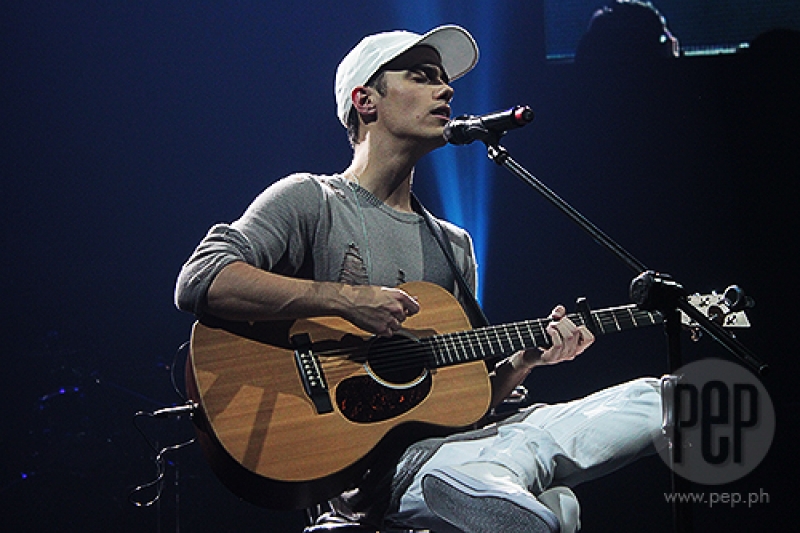 For his encore, Leroy performed his original songs "little Dancer" and "By My Side."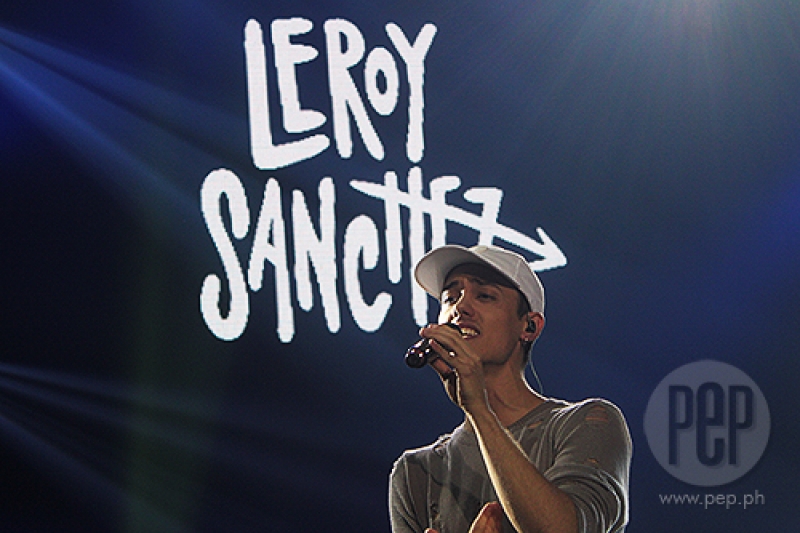 After the concert at the Big Dome, Leroy and the band LYNK went to Liv Superclub in Cebu for a show.

The singer expressed his gratitude towards his Filipino fans after his visit through his Twitter account and wrote, "Philippines!! Thank you so much for two amazing shows!!! Mahal kita!"


Photos by Rica Young