Charlie Puth gave amazing performances at his sold-out Nine Track Mind concert tour in Manila.
The American singer-songwriter thrilled his Filipino fans at the Kia Theater on Sunday night, August 14. This is Charlie's second time to perform in the Philippines following his October 2015 visit to promote his debut album of the same title.
Charlie opened his concert with a performance of his debut single "Marvin Gaye" which features American singer Meghan Trainor. This was followed by a performance of the song "Dangerously."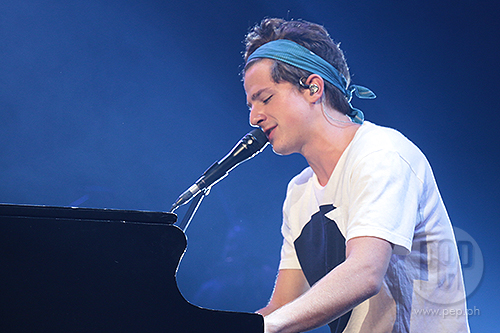 Before the concert, Charlie asked Kapamilya actress Liza Soberano through Twitter if she's coming to watch his show.
Liza, however, wasn't available because of a prior commitment according her manager Ogie Diaz. Yesterday, August 13, Charlie uploaded a video on his Snapchat while narrating for Liza Soberano and Enrique Gil's movie Everyday I Love You.
Read: Charlie Puth returns to Manila; spends time narrating for Liza Soberano-Enrique Gil movie Everyday I Love You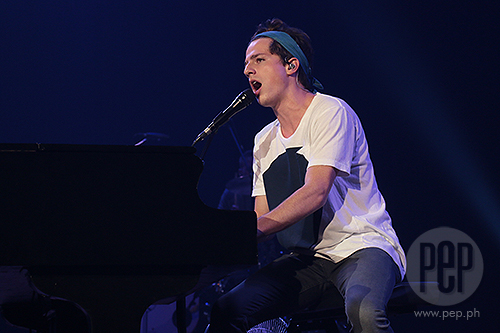 After a few songs, Charlie greeted his Pinoy fans and said, "Forgive me if I mess this up, 'Mabuhay! Kamusta ka?'"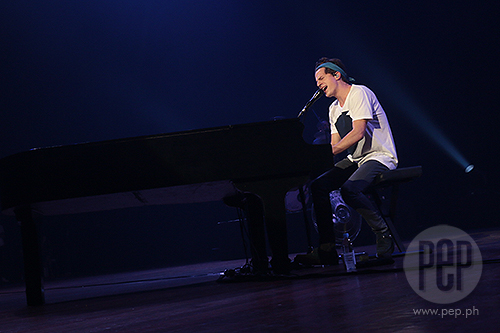 The 2015 Grammy-nominated singer went on to perform his songs from his debut album Nine Track Mind including "Some Type of Love" and "Losing My Mind."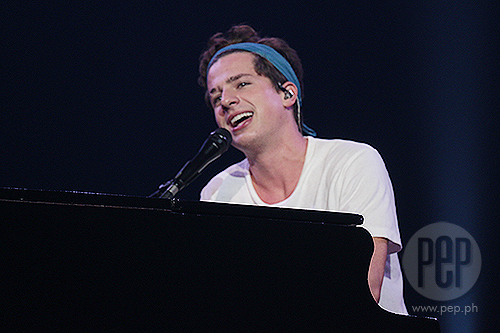 Puthinators (Charlie's fan club name) grooved as he performed the song "Left Right Left."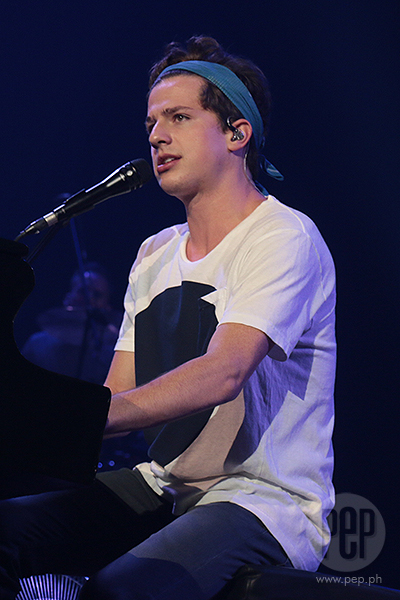 Charlie continued his concert with performances of his songs "My Gospel" and "Up All Night."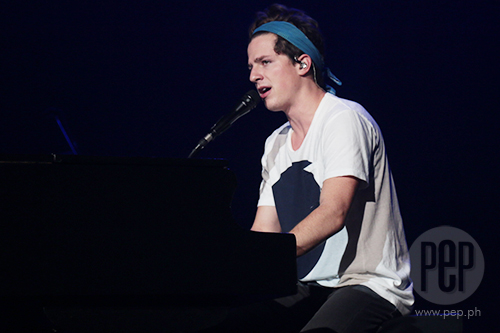 Charlie showed off his skills in playing the piano during an ad-lib towards the end of his latest song "We Don't Talk Anymore."
In a Snapchat video, the 24-year-old singer revealed that the song, which features Selena Gomez, was written during his short trip in Manila back in October 2015.
While inside his hotel room, Charlie said, 'That desk is where I wrote 'We Don't Talk Anymore' here in the Philippines where I just arrived.'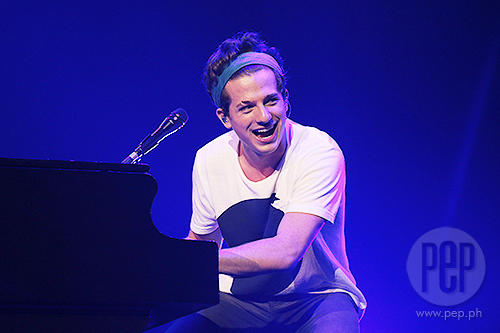 Before the concert, Charlie had an interview with VJ Ai of MYX Philippines. At one point of the interview, VJ Ai performed a short snippet of the song "We Don't Talk Anymore" with Charlie beatboxing and providing back-up vocals. After the short duet, Charlie told her, "I think this is the first time I'm singing this with a Filipina!"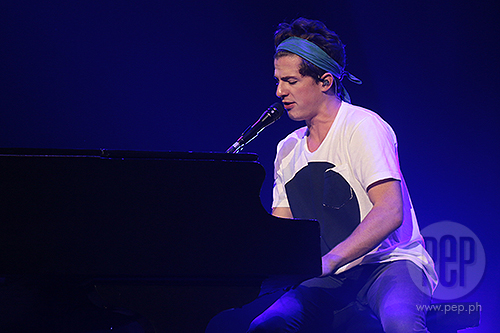 After his performance of "We Don't Talk Anymore," Charlie tried to speak in Tagalog and told his fans, "Masaya ako, kasama ko kayo."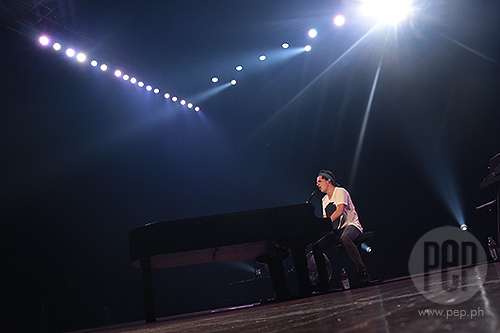 Towards the end of his concert, Charlie performed the song "Suffer." After his performance, the singer told the crowd that he's doing a cheer challenge and teased his Pinoy fans that Singapore has been the loudest.
He told the audience, "I've been doing this with every country I've done and I think Singapore might have been the loudest so far..."
Charlie continued and gave instructions for the audience to scream their loudest and said, "Our audio engineer back there, David, loves the decibel meter which goes out of control like, they're using these big headphones which blasts all the way up when it hears you scream so at the count of three, Philippines show me how loud you are!"
The fans accepted his challenge and for two minutes, the whole venue was filled with ear-deafening screams.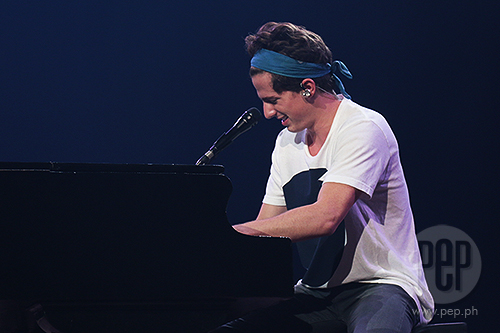 The crowd sang along as Charlie performed his second single "One Call Away" which peaked at No. 12 on the Billboard Hot 100 US Chart.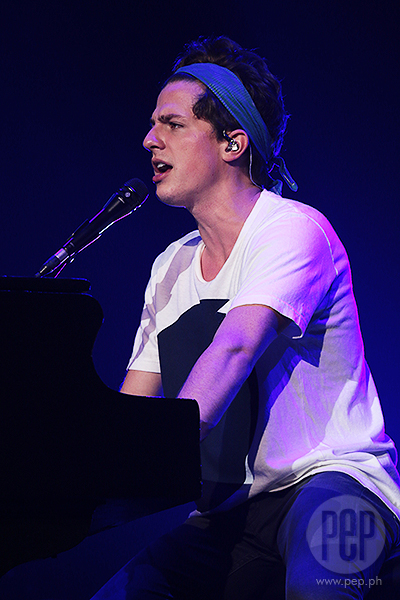 His Filipino fans lit up the venue using their smartphones as the concert ended with Charlie's performance of "See You Again," an original by Wiz Khalifa where he was a featured artist. This song was used as part of the blockbuster hit movie Furious 7's official soundtrack.