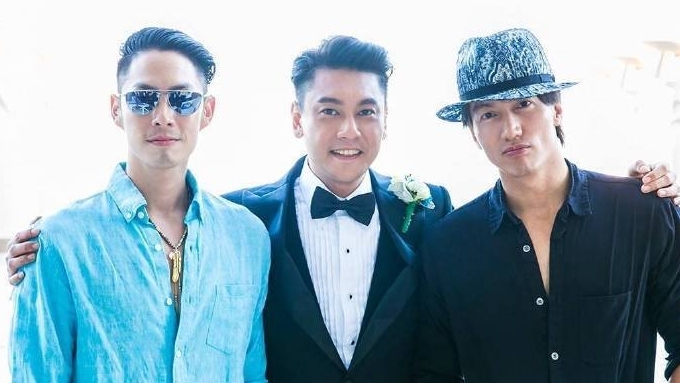 IMAGE Courtesy of Jerry Yan on Facebook / weibo.com/yanchengxufamily
---

F4's mini-reunion last weekend definitely brought back memories to avid fans of Meteor Garden.

Jerry Yan and Van Ness Wu attended the wedding to Ken Chu who got married to his long-time girlfriend Vivien Han Wenwen. The wedding ceremony was held in Bali, Indonesia last Saturday, September 3.

Unfortunately, Vic Zhou was unable to grace the event.
The mini reunion wouldn't be complete without a performance. The boy band members granted the wedding attendees' request to sing their hit song "Meteor Rain" from which was released way back in August 2001.
Read: F4's Ken Chu ties the knot with Chinese actress
According to reports from Taiwanese media, Vic was missing in action to celebrate his first daughter's first month with wife Reen Yu.


Watch their performance below:


ADVERTISEMENT - CONTINUE READING BELOW

The group's last appearance together is back in January 2013 for a performance at Jiangsu TV's Spring Festival in China.
Now that Ken is also off the market, the band's leader Jerry Yan is now the lone bachelor among the members. Aside from Ken, both Vaness and Vic has already tied-the-knot with their partners in 2013 and 2015, respectively. Meanwhile, Barbie Xu who plays the lead actress on the series got hitched back in 2010 with Wang Xiaofei.