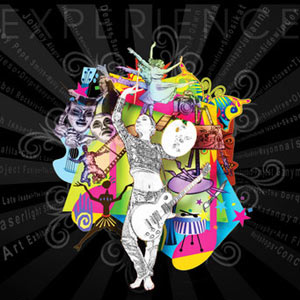 ---

Now on its 4th year, the Backdoor Ventures Arts and MusicFestival takes it a notch higher yet again to deliver exactly what its growingand diversifying audience looks forward to: a grander lineup of performances,more exceptional artworks, and an extensive array of workshops & symposiacatering to art enthusiasts of all ages. Guests can expect an even moreenjoyable trade fair experience with a varied list of concessionaires andparticipating institutions.
Slated to perform at this year's festival are: RJ Jimenez,Julianne, The Halili-Cruz Ballet, violinist Denise Santos Huang, RomancingVenus, Joey Pepe Smith, The Dawn, Kjwan, Johnny Alegre Affinity, Sinosikat,Kenyo, Olivia, Kadangyan, Sing India, The Late Isabel, Lala, Reklamo,Mayonnaise, Check, Drip, Freestyle, 18th Issue, Pack of Wolvz, Sidewinder,Queso, DJ Crockan of Spain, Timog, Miko Pepito, Nityalila, Four Leaf Clover,Anwind, Bembol Rockers, FMD, Project Ganymede, Eternal Now, Project Fusion,Scarlet Tears, Matilda, The Chongkeys, Chubibo, Tutti, Alakpa, CoffeebreakIsland, Skabeche, The Spaceflower Show, Cosmic Love, and many more.
ADVERTISEMENT - CONTINUE READING BELOW
"Every year, the Backdoor Ventures Arts & MusicFestival just keeps getting bigger and better. As our community continue togrow each year, the closer we get to our goal in bringing the people to back tothe arts and the arts back to the people." says festival director JayViriña.
This year's Backdoor Ventures Arts and Music Festival willtake place from August 29-31 at the Megatrade Hall, 5th Level, SM Megamall,Mandaluyong City. For the complete schedule, visit http://backdoorvent.multiply.com/calendar