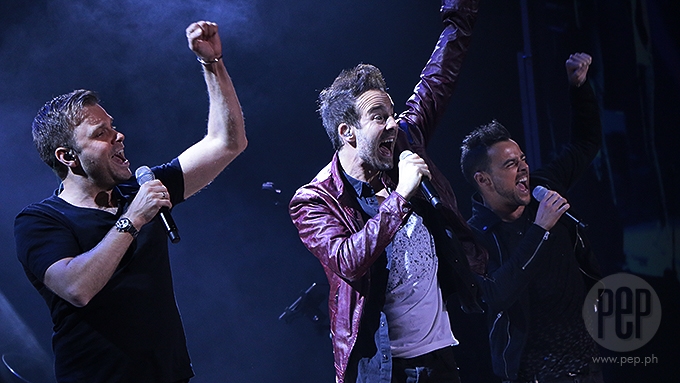 IMAGE Nikko Tuazon
---

British-Norwegian boyband A1 returns to the Philippines for its two-night Here We Come Back concert tour at KIA Theater in Quezon City and IEC Pavilion in Cebu City.

The band—composed of Mark Read, Ben Adams, and Christian Ingebrigsten—last visited Manila in February 2012 for their The Greatest Hits tour with Blue and Jeff Timmons of 98 Degrees.
Hundreds of their Filipino fans lined up at the KIA Theater as early as 6 p.m., two hours before the scheduled start. The band opened the concert with the song "Same Old Brand New You." This was followed by "Be The First To Believe" and "Forever In Love."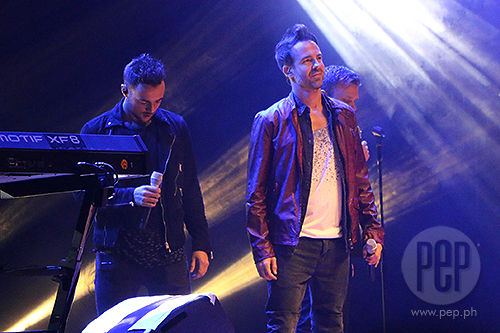 Ben told their fans that they would try to perform as many songs from their previous albums.
He said, "This one is particularly special because we basically went on Twitter and just asked what people wanted to hear and we're gonna to do the whole, every song for different persons. I think it's so hot, I think we better heat things up right now."
ADVERTISEMENT - CONTINUE READING BELOW
Mark added, "You know, it's still summer time in Manila!"
This was the cue for their performance of their 1999 hit "Summertime of Our Lives."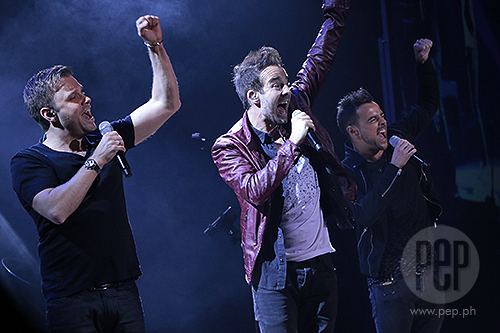 "You might want to put your phones down because this is really, really technical," Mark told the audience as they taught Pinoys a few dance steps for the song "Ready or Not."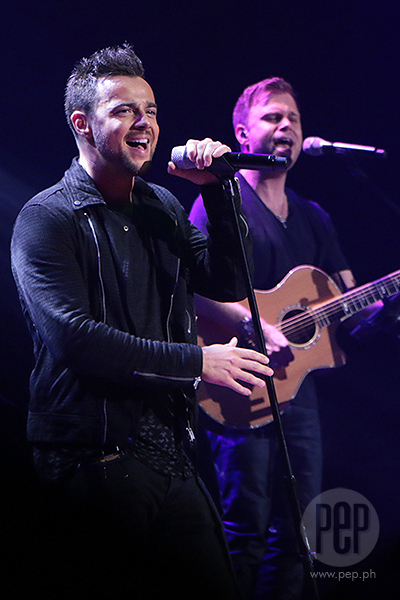 ADVERTISEMENT - CONTINUE READING BELOW

For their next song, Christian described how they wrote the song "Everytime." The 39-year-old Norwegian singer-songwriter said all of them contributed to the song and he focused on the chorus. 
Christian recalled what inspired him to write the infamous chrous of their song and narrated, "I was on my way to a date and I've always been late to things.
"My mom used to say, 'You're gonna be late at your own funeral Christian.' And I thought, that sounded like a good thing so I kept on doing that.
"So I was out on this date, I was very late. As I was going out, I was thinking about this girl back home in Norway and I kept thinking that if I try to kiss someone else, I just kept on thinking of her."
The singer said he immediately wrote the lyrics of the song from based on this thought. The next day, he presented it to his bandmates after coming in late to their rehearsal/meeting.
Christian recounted, "I was on my way to Mark's studio and they had a verse already. Mark immediately wrote the bridge and they just needed a chorus.
"And I come late, as I always am, and I hear their verse and I hear their bridge. I'm like, 'Hey! I think I have an idea! Listen to the chorus I recorded yesterday!'
"And it was at the same key and at the same time. I think it was meant to be because it fit like a glove."


ADVERTISEMENT - CONTINUE READING BELOW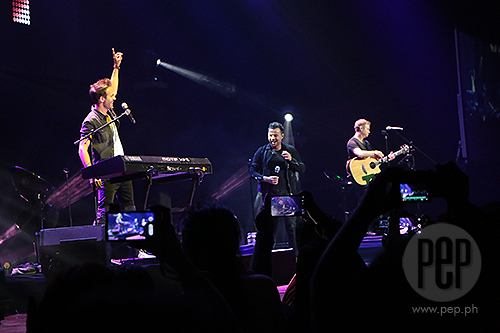 The concert continued with their performance of "I'm In Love and I Hate It," "No One, and "One Last Try."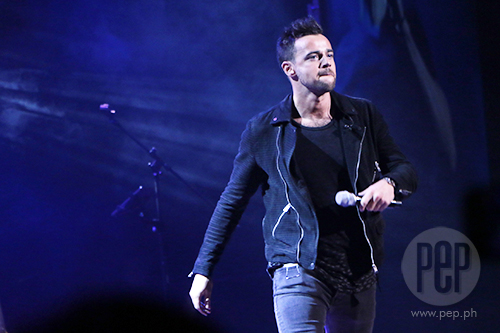 The audience sang along as the band performed some of their ballads including "Walking In The Rain" and "Don't Wanna Lose You Again."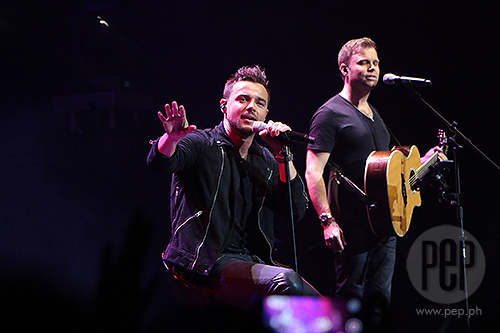 ADVERTISEMENT - CONTINUE READING BELOW

One of the crowd favorites was their performance of "Heaven By Your Side."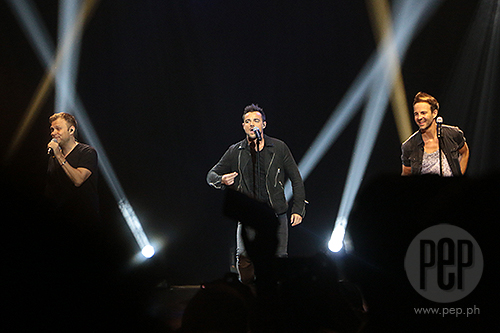 A1 also performed the song "Make It Good" from their 2002 album of the same title.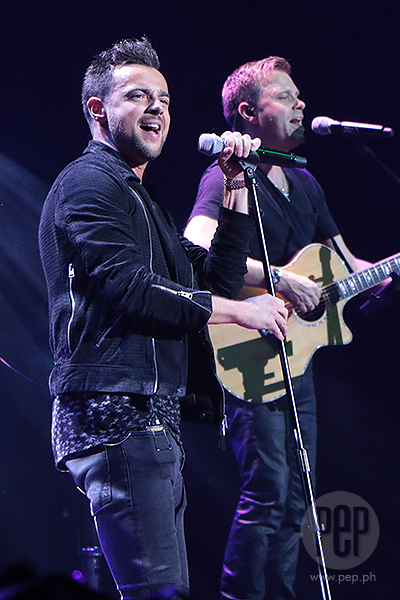 A1 also prepared a tribute number for their Filipino fans. Videos of their previous visits to the Philippines played on the giant LED screen onstage while the band performed the song "Livin' The Dream." 
ADVERTISEMENT - CONTINUE READING BELOW
After the song, Mark told the audience, "We just wanna say mahal namin kayo!"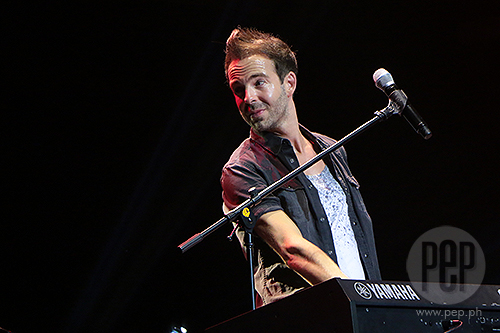 Ben also tried speaking a few Filipino words and said, "We think that you're all pogi!"
At one point of the concert, Ben received a gift and a rose from their fans.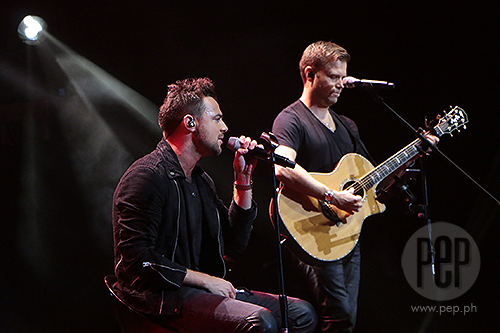 ADVERTISEMENT - CONTINUE READING BELOW

Towards the end of the concert, the group performed "When I'm Missing You," "Grateful," and "One Last Song."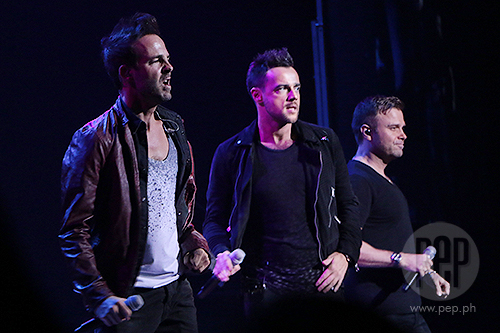 Fans continued singing along as they ended the concert with popular hits "Caught In The Middle" and the boyband's cover of A-ha's "Take On Me."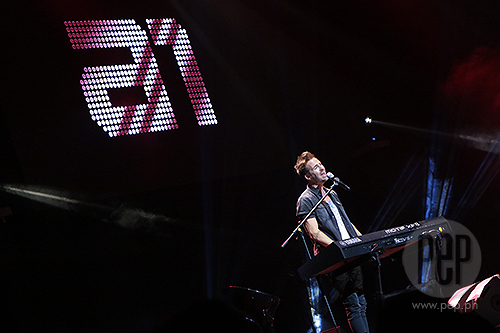 For their encore performance, fans sang along with members of A1 as they performed their hit song "Like A Rose."


ADVERTISEMENT - CONTINUE READING BELOW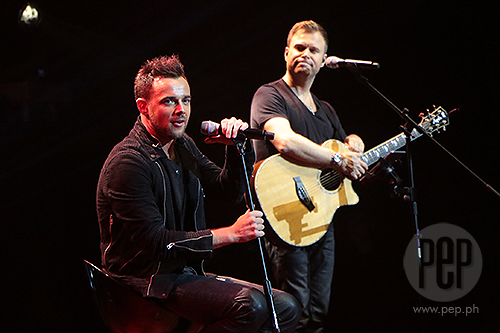 After the concert, the members of the British-Norwegian boyband posted on Twitter to express their gratitude for their Filipino fans' unwavering support.
Christian wrote, "Thanks for an unforgettable night Manila! Hope to be back again very soon!" 
For his part, Ben said, "Thanks Manila-you never let us down! Absolutely amazing crowd. Thank you thank you thank you!! We'll be back very soon!"
Meanwhile, Mark commended the fans for singing along to all of their songs. He wrote, "Thank u Manilla :) such a special night , u nearly blew the roof off singing along, meant a lot."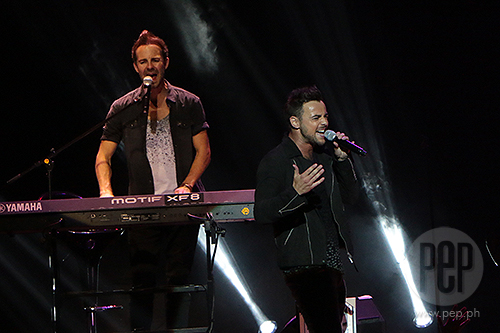 ADVERTISEMENT - CONTINUE READING BELOW
After their Manila concert, A1 flew to Cebu to perform at the IEC Pavilion.