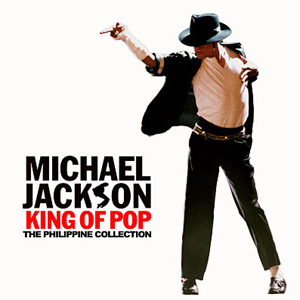 ---

Sony BMG MusicEntertainment celebrated pop superstar Michael Jackson's 50thbirthday by throwing a special tribute party last August 29 at the SM Mall of Asia inPasay City.

Participating in thetribute were some of the label's top bands like 6cyclemind, Roots of Nature,Callalily and Itchyworms. Joining the special event was the vocal group Ryan CayabyabSingers. Maestro Ryan Cayabyab was spotted among the crowd andwas said to be eagerly cheering for the group he himself formed.

During the said event,all of the performers were asked to perform one Michael Jackson number and twooriginal songs. The Itchyworms dished out their own version of Michael and PaulMcCartney's classic, "The Girl is Mine"—with vocalist-guitarist Jugs Juguetaand drummer Jazz Nicolas trading vocal duties to replicate the duet between thetwo pop titans. The wacky quartet closed their set with "Freak Out Baby" and"Penge Naman Ako Niyan" derived from their latest record, Self Titled.

6cyclemind opened theirset with the heart wrenching ballad, "She's Out of My Life." The group howeveropted to do a livelier number by launching immediately into "Billie Jean." Fortheir originals, Ney and company did "Saludo" and "Magsasaya." Teen crowddarlings Callalily likewise showed their love to the controversial yet belovedicon through their rendition of "Beat It."

COLLECTIONOF POP GEMS. In line with Michael's 50thbirthday, Sony BMG Music Entertainment proudly announced the release of King of Pop—a collection of MichaelJackson's greatest hits compiled in a two-disc record.

Just like in othercountries, the content of the Philippine version of the special collection wasfinalized with the help of the fans. Just last month, MYX music channel askedthe fans to vote for their top 10 all time favorite Michael Jackson songs whichthey want to be included on the album. Arriving at the results based on the votesgiven by fans, ten of the selected songs made it to the project.
ADVERTISEMENT - CONTINUE READING BELOW

Kingof Pop is comprised of Michael Jackson's well-loved hits including "Don'tStop 'Till You Get Enough," "Rock With You," "The Girl Is Mine," "Thriller," "BeatIt," "Billie Jean," "Bad," "I Just Can't Stop Loving You," "Heal the World," "Blackor White," among countless others.

Distinguished by the GuinnessWorld Records as the "Most Successful Entertainer of All Time," Michael Jacksonis considered already as an icon in the field of music and in pop culture ingeneral.
King Of Pop: The Philippine Edition
is the first fan-driven album of its kind in the country. It is now available in record bars nationwide.
TRACKLISTING.
Disc 1
Blame It on the Boogie
Don't Stop 'til You Get Enough
Rock With You
Off the Wall
She's out of My Life
The Girl Is Mine
Thriller
Beat It
Billie Jean
Human Nature
P.Y.T. (Pretty Young Thing)
Bad
The Way You Make Me Feel
Man in the Mirror
I Just Can't Stop Loving You
Smooth Criminal
In the Closet
Disc 2
Remember the Time
Heal the World
Black or White
Gone Too Soon
Dangerous
Scream
They Don't Care About Us
Earth Song
You Are Not Alone
Childhood
Blood on the Dance Floor
Invincible
We Are the World
Wanna Be Startin' Somethin' 2008
Say Say Say
Got the Hots
Thriller Megamix