Lea Salonga is a diva. As the country's premier theater talent, her signature crystal clear singing voice has graced the world's most prestigious stages and won her numerous awards that cemented her place in the global theater scene.

Yet her musical theater credentials have not stopped her from bringing her music elsewhere—from iconic Disney movies, to pop records, to television variety shows.

Devoting almost her entire life to her craft (she earned her first performance credit at age 7), each of her performance is delivered with supreme precision that her audience is guaranteed to never hear a single flawed note.

Lea Salonga is a diva.

Misspell her name or call her tita and you will be put in your place so you'll never do it again. She is relentless when she speaks her mind, whether it be on her stern political stand or support for causes like pushing for LGBT rights. She cusses when she's excited and when she's mad. She schools newbies on industry professionalism, work ethics, and respecting the craft. She'll write a column about your lack of culture if she catches you using your mobile phone inside the theater.

Lea Salonga is a diva in both senses of the word. And it is the exact reason she achieved legend status, career longevity and the respect of her peers and her fans. With her musical talent and showbusiness flair, her career spanning close to four decades has built an impressive body of work no other local artist can match.

With her bravado and attitude, she has positioned herself as someone whose opinions matter.

Whether she's singing, or speaking (or tweeting), everybody pays attention to what's coming out of her mouth (and mind).

By now we already know the story of how Lea rose from being a local theater child star, to a TV teen show prodigy, to a breakthrough West End and Broadway actress (I can already imagine her saying that 'actor' is the more appropriate and inclusive tem), and phenomenal musical voice talent.

After all these accomplishments, one would think that Lea has peaked and following this phase should be her descent.

But more than 25 years after her Miss Saigon debut, Lea's talent is still a force of nature and she is still a strong pillar of the industry, while some of her contemporaries are already fighting for relevance. We can say that it is not just luck that put her in this pedestal.

After all, Lea's career is a history of her proactively breaking barriers of age, race, sex, culture, medium, genre, and technologies.

Like every other success story in the showbiz industry, Lea's staying power is a result of constant reinvention and adapting to change.

Lea would easily shift from East to West, stage to tv, broadway to pop, like a seasoned jetlag-proof traveler. She knows just how wide her audience spectrum is and she knows just how to communicate to and perform for each one of them.

One proof of this is her most recent reinvention as a coach on ABS-CBN's talent search The Voice. Lea's attack in the regular seasons is different from the Lea in the The Voice Kids edition.

The Voice certainly is another big career step for Lea, as it reintroduced her to another generation of viewers and gave Coach Lea a place in the new age of pop culture. To be clear though, it was not because Lea needed the TV show as a career booster. Like many of her previous works, she made herself perfect for the role, because she prepared herself to tackle this new platform with a new generation of not just passive viewers, but active consumers.

That explains why Lea is also so savvy when it comes to dealing with today's multi-screen audiences. While other stars her age would crumble under the pressures of social media, she would engage in meaningful online conversations and in today's online lingo, give massive burns to online haters and trolls.

When dealing with today's audiences, Lea does not patronize like how stars would do it in the nineties. She uplifts, she educates, and if needed, she reprimands. Because like today's audiences, she has evolved.

In 2016, Lea starred in the Manila production of Fun Home, a play that she described as "a story about a family and its unique brand of dysfunction."

This project is particularly special for Lea since she got to reunite with Eric Kunze who played Marius when she was cast as Eponine in the 1993 Broadway production of Les Miserables.

The year 2016 also proved to be a good year for Lea since the cinema broadcast of Miss Saigon's 25th anniversary was finally shown in the Philippines.

Lea had a heartfelt duet with Simon Bowman for the song "The Last Night of the World." The Filipina singer said about her leading man: "As Kim I got to play with quite a few amazing Chrises, but you never forget the first."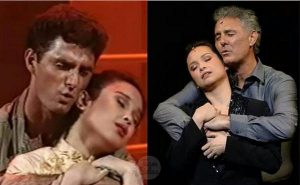 She also performed "The Movie In My Mind" with Rachelle Ann Go, who played Gigi in Miss Saigon.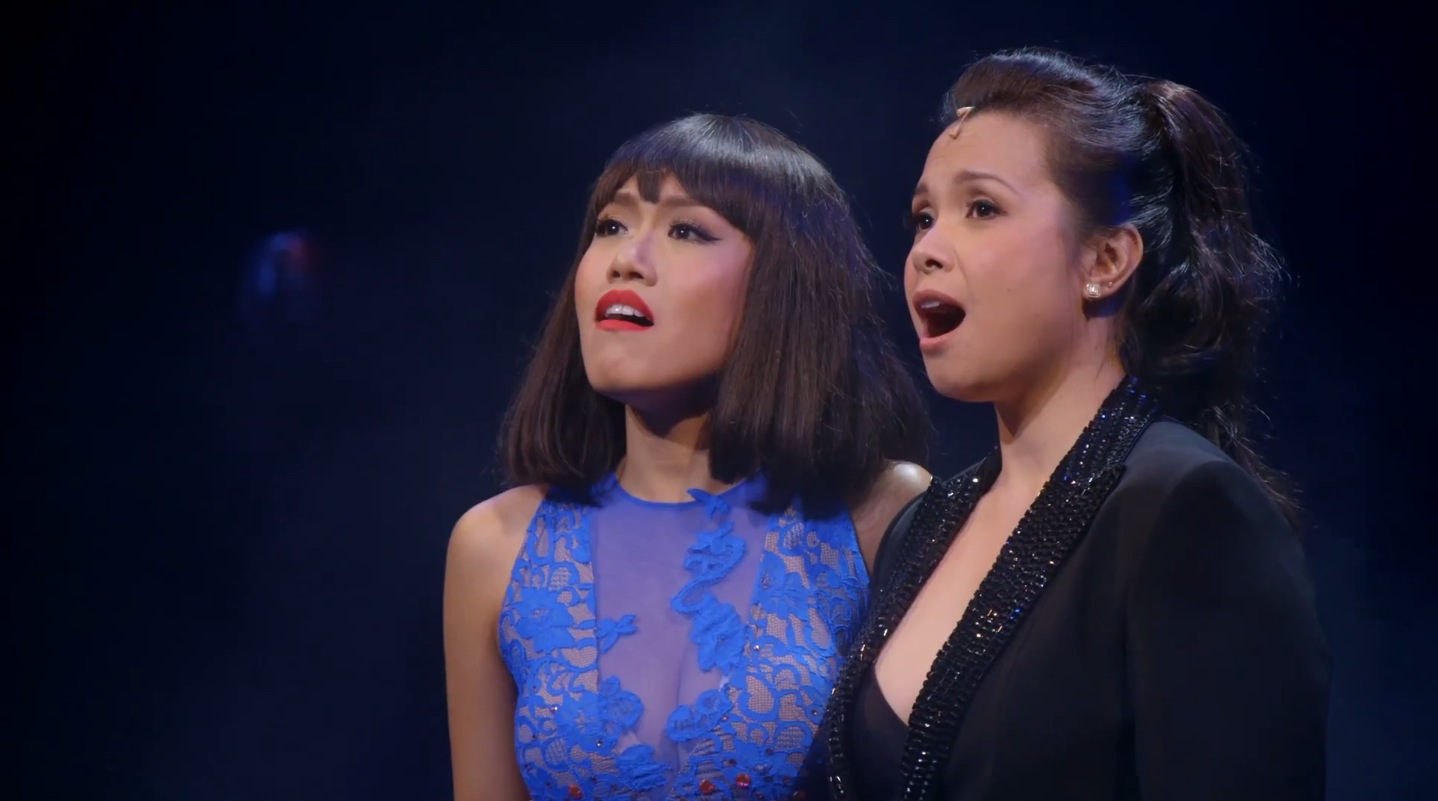 If this were a numbers game, Lea doesn't have the quantity of plays, TV appearances, concerts, movies, albums, and teleseryes today's most active stars have.

However, each of her "few" projects become major events, branded by her talent, artistry and professionalism. The works that she offer us are only those that respect both her craft and her audience.

That is why Lea Salonga, the child star, remains to be relevant decades after her 1970s debut.

A true artist with suave, grit and control, she lives by her famous The Voice words, "Just because you can, doesn't mean you should."

She is PEP's Artist of the Year, not because she has numerous projects to pick snippets from, to build her year's highlight reel. Everything she does is a highlight.