A legion of revelers proved that three decades of waiting for American rock band Goo Goo Dolls is all worth it.
Since it was formed in 1986, this was the first time that the New York-based group—composed of Johnny Rzeznik, Robby Takac, Korel Tunador, and Craig Macintyre—performed in Manila.
Their Filipino fans gathered at the Smart Araneta Colliseum last Saturday night, February 11, 2017, to jam and dance the night away while listening to some of the biggest and chart-topping singles from the '90s.
Check out the highlights of this one-night-only event:
Goo Goo Dolls treated Pinoy fans to a two-hour concert that offered their original and hit songs. Their performance started at around 8:30 p.m. and ended at around 10:30 p.m.
Filipino fans shouted their hearts out when their musical heroes started heating up the stage with "Turn It Up," "Long Way Down," and "Slide."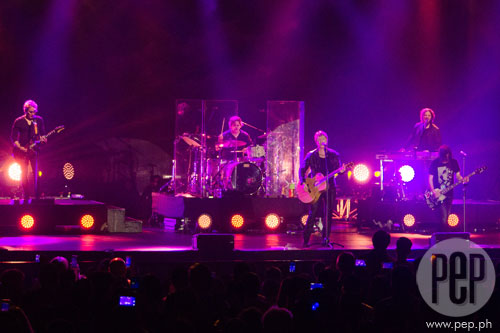 Frontman/main songwriter/guitarist Johnny Rzeznik greeted concertgoers, "Hi, Manila! How are you?
"This is our first time here and in my very short time here, it has been awesome."
He joked, "It's just so strange that we could've come here twenty years ago, we never did, and but here we are in this beautiful place tonight with everybody here."
Johnny sang his self-written song "Big Machine."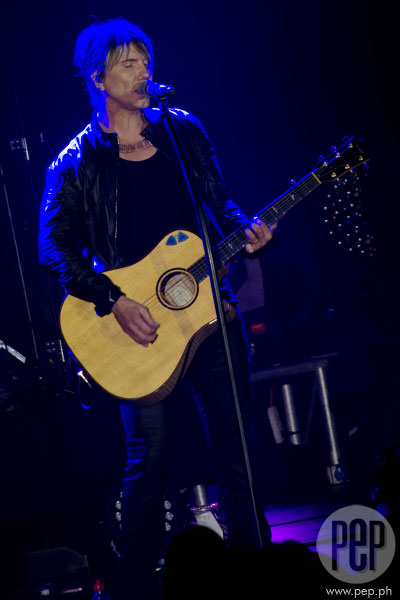 The band was not as chatty but they did manage to express their gratitude to their Filipino fans for their unwavering support.
Their set list included "Rebel Beat," "Here is Gone," "Black Ballroom," "Smash," and "Bringing On The Light."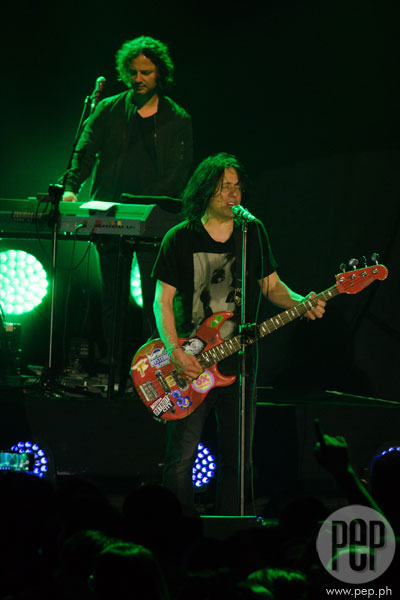 Before Johnny began singing "Name," he introduced it by saying, "This next song was the first song that played out in America. If you do, you could sing with me.
He quipped, "Your English is better than me now..."
While introducing the song, the 51-year-old musician mentioned that his wife originally "wanted me to have a real life."
The Goo Goo Dolls also played "So Alive," "Naked," "Before It's Too Late," "Better Days," "Stay With You," "Already There," and "Free of Me."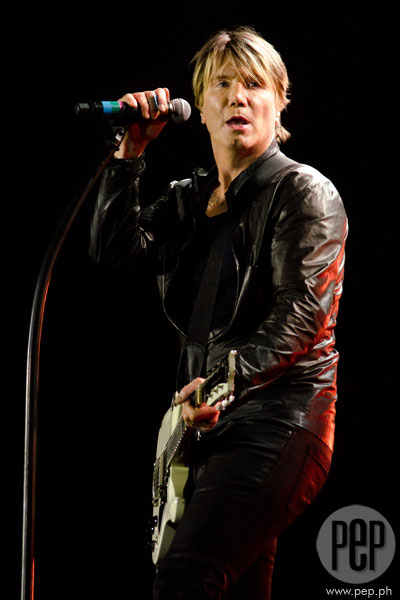 Johnny admitted, "I'm a little overwhelmed right now... because I got no pants and I'm in a foreign country."
Prior to their concert, he joked about the fact that all his pants were on fire.
He dedicated the song "Come To Me" to his wife "who's on the other side of the world."
The lead vocalist even requested their fans, "Can you say hi for me?"
Meanwhile, their song "Sympathy" is about doing a lot of drugs and "not in a fun way."
He told the audience, "I never wished anyone that drug experience."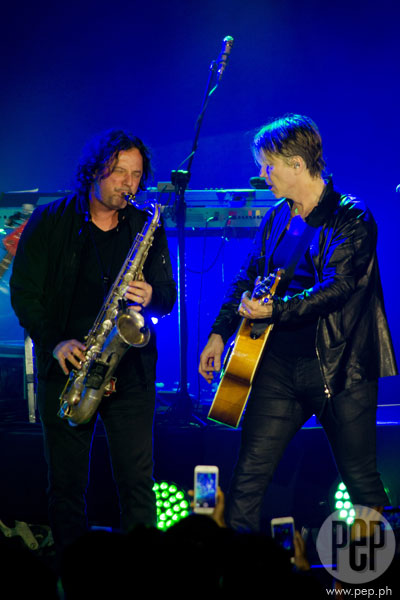 Of course, the night wouldn't be complete without hearing the iconic song "Iris" from the 1998 movie City of Angels.
Goo Goo Dolls rounded things off with "Broadway," "Give A Little Bit," and "Long Way Home."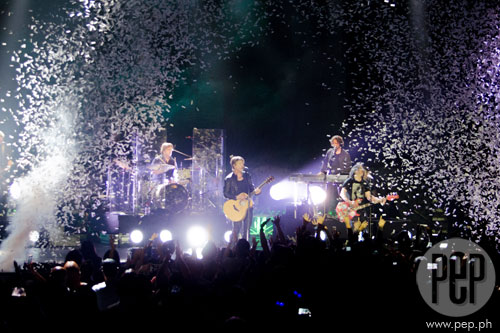 Enrique Gil and Liza Soberano had the chance to have their photo taken with Goo Goo Dolls vocalist Johnny Rzeznik.




The official Instagram account of the Goo Goo Dolls posted a photo with MYX VJ Tippy Dos Santos and wrote in the caption: "An interview w/ our friends from MYX Philippines this afternoon!"



Tippy also shared her photo with Johnny and Robby Takac on her Instagram account. She wrote in the caption, "Watch out for our MYXclusive interview with the Goo Goo Dolls on @myxph soon! It was so hard to stop myself from singing Iris in front of Johnny and Robby Happy Saturday"



For the next leg of their Asia Tour, the American band performed in Bangkok, Thailand last February 13.