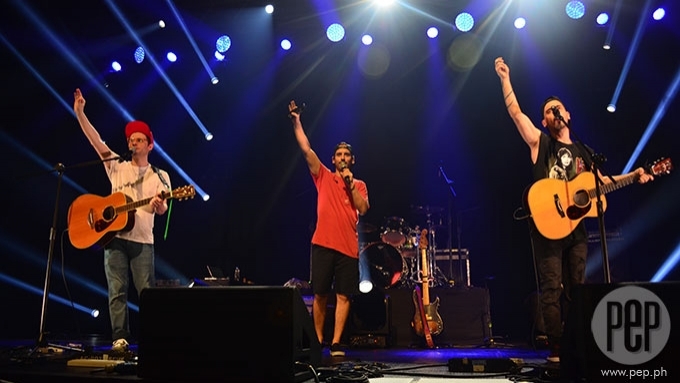 IMAGE Beatriz Partosa
---
Sixteen years after their first visit in Manila, The Moffatts still drew in a huge turnout of Pinoy fans at the Smart Araneta Coliseum on Saturday night, February 18.
The Canadian boy band's Scott, Clint, and Bob Moffatt expressed how overwhelmed they feel about the Manila crowd screaming and singing songs from their 1998 album by heart.
"Mahal ko kayo!" exclaimed Scott, who blurted other Tagalog words during the concert.
The Moffatts brought the house down with their nostalgic hit songs starting with "I'll Be There For You."
It used to be the song with their brother David on the lead vocals. But David was not part of the Farewell Tour concert due to his non-music-related endeavors.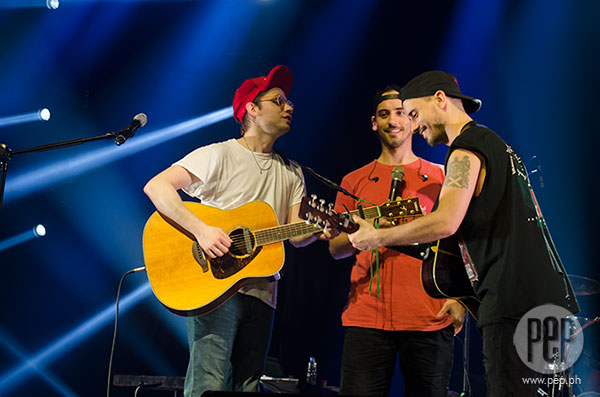 ADVERTISEMENT - CONTINUE READING BELOW
In 1998, the Moffatts did a mall show at SM Megamall with a 40,000-crowd.

All four Moffatt siblings came back for a concert at Folk Arts Theater in 2000.
Clint and Bob, who formed a pop duo known as Same Same (now changed to Endless Summer), also did a mall show in Manila in 2006.
Noting the audience's raised mobile phones, Clint said, "Last time we were here, there were no cellphones. Now there are a lot.
"Who came here 16 years ago? Who came to Folks Arts Theater?
"A lot of thanks. Amazing!"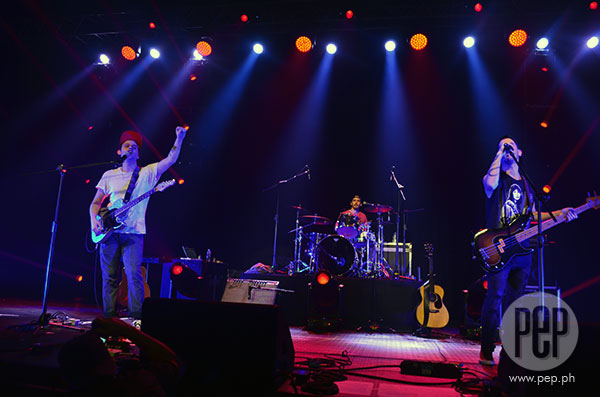 ADVERTISEMENT - CONTINUE READING BELOW
For his solo act, Scott showcased his skills doing the vocals while alternately playing the piano and guitar.
He did a good job performing "Distract Me," a ballad/dance track that veers away from the bubblegum pop songs The Moffats have been known for.
But there was a noticeable lull when he did three more solo acts that the crowd did not instantly relate with.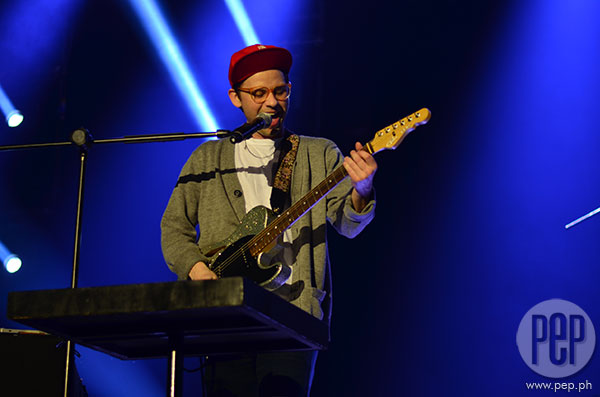 ADVERTISEMENT - CONTINUE READING BELOW
On the other hand, Bob and Clint's (aka Endless Summer) acoustic jam easily charmed the audience.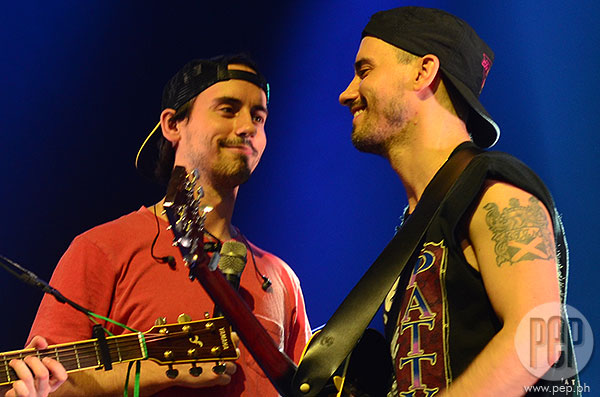 It was one of the few times Bob stood away from his drum set to do more vocals with Clint.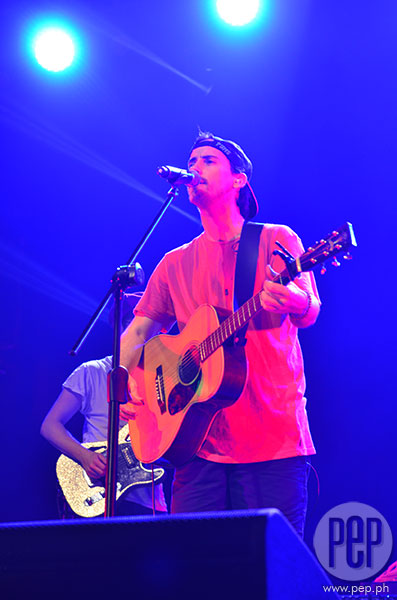 ADVERTISEMENT - CONTINUE READING BELOW
Among the songs they performed was the duo's "brand new single" called "Amen for Women."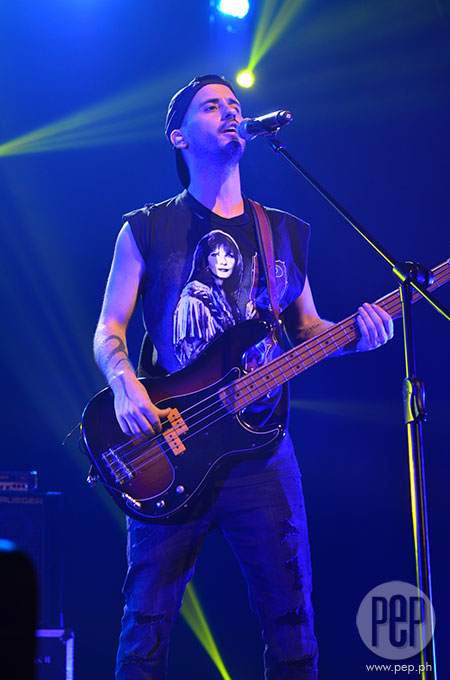 The Moffatts also shared the stage with their "good friend" Rachel Pierce to perform the song "Without You."
As soon as she entered the stage, Rachel said that it was her "first time" to sing in a big crowd.
ADVERTISEMENT - CONTINUE READING BELOW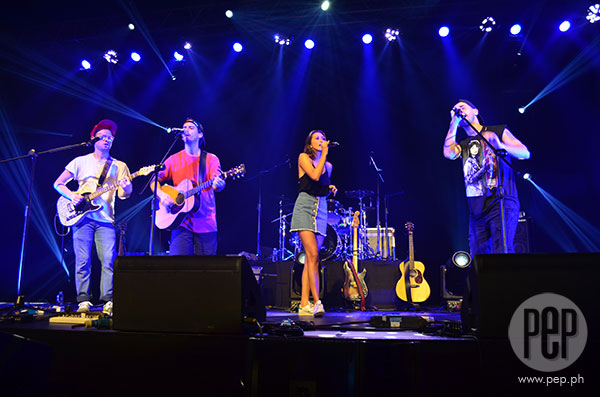 The Moffatts also brought lots of post-Valentine feels with their rendition of "When You Say Nothing at All."
Another highlight was when the crowd raised their phone lights and waved while The Moffatts sang "Love Isn't."
According to Bob, "Love Isn't" did "pretty well" when it was released in 2006.
ADVERTISEMENT - CONTINUE READING BELOW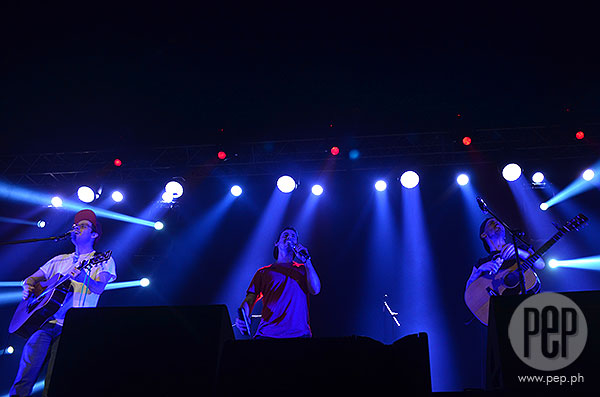 Scott, for his part, was so amazed to see Pinoy fans enjoying "the feels" of the song.
Referring to the crowd waving their phone lights, he said, "You can keep on doing that. I'm kind of in La-La-Land now."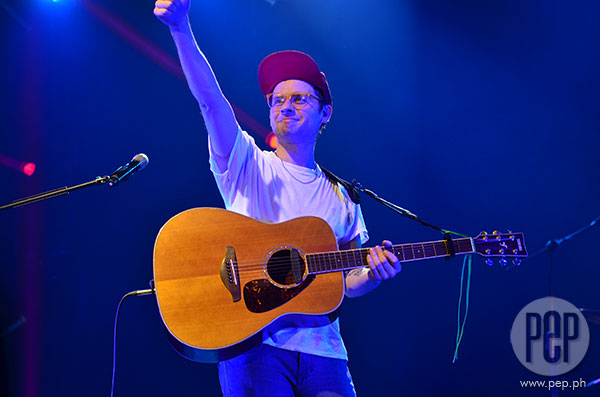 ADVERTISEMENT - CONTINUE READING BELOW
The Moffatts dedicated the song "Girls of The World" to their Pinay fans. Scott said, "I can't think of a better place to play this than Manila. It's the perfect song!"
Part of the lyrics goes like this: "Africa, Netherlands, Philippines / The girls of the world / Make our dreams"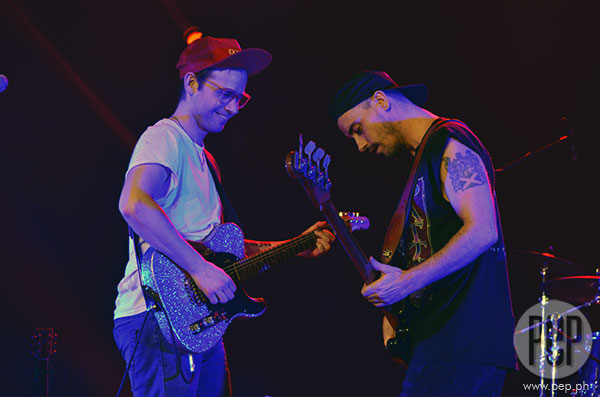 ADVERTISEMENT - CONTINUE READING BELOW
Below was a close-up shot of Clint concentrating on creating beautiful music at the Big Dome. He alternated with Scott for the most of the lead vocals.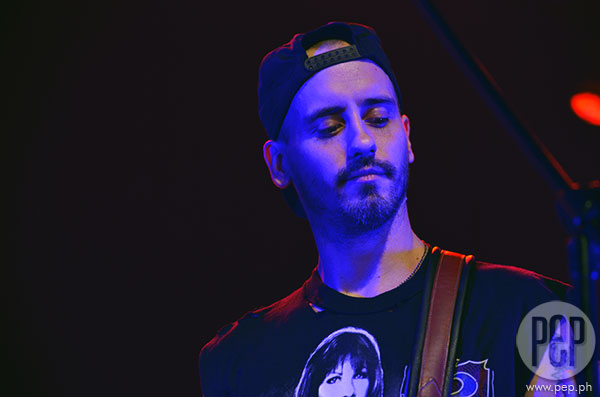 Bob enthralled the audience with his performance of "If Life Is So Short," one of The Moffatts' original compositions.
He also sang "Love" with lyrics that goes: "I knew that it was love / And it turns me on like / When the sun comes up / And the moon goes down / Sweet sweet love like no other man / Has been touched / By the simple process of love
ADVERTISEMENT - CONTINUE READING BELOW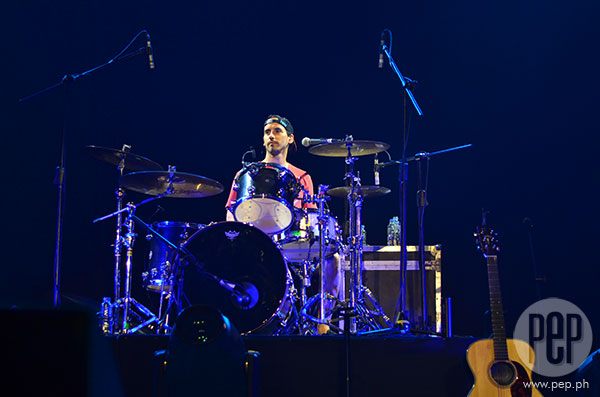 For the finale, The Moffatts sang their greatest hit "Miss You Like Crazy."
Afterwards, Scott, Bob, and Clint held hands and bowed together.
Bob said, "Thank you guys for giving us a great experience. We'll never forget this!"
Scott added, "We love you, guys! Salamat po!"

ADVERTISEMENT - CONTINUE READING BELOW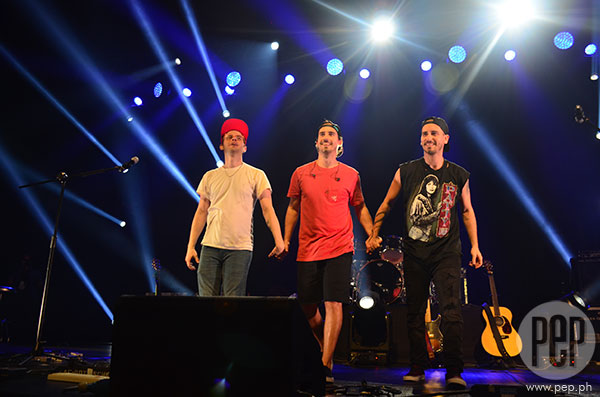 Before leaving the stage, The Moffatts kept waving at their fans from the right, center, and left side of the stage.
They also hinted about wanting to visit Manila again.