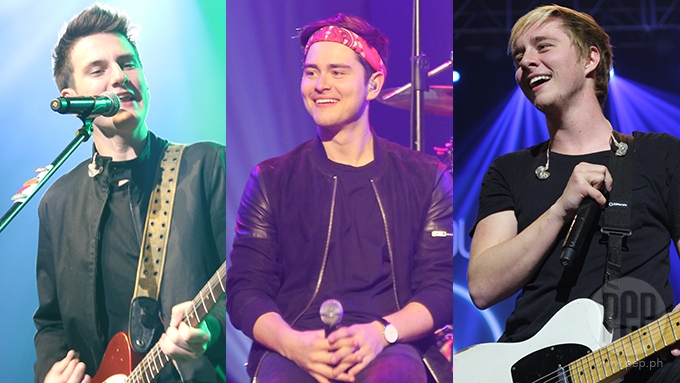 IMAGE Nikko Tuazon
---

American pop-rock boy band Before You Exit made a successful comeback in Manila!
The three-man band—composed of brothers Connor McDonough (vocals, lead guitar, piano, keyboard, drums, production); Riley McDonough (lead vocals, guitar); and Toby McDonough (vocals, guitar, piano, keyboard)—just kicked off the first leg of their All The Lights Asia Tour 2017.
The members of Before You Exit showed a more mature side during their concert at the Kia Theatre, Cubao on Friday night, February 24.
Read: Before You Exit member almost missed Manila concert due to appendicitis
This is the band's fourth time to perform for their Filipino fans. This also marks their first time to headline a solo show in the Philippines.
Here are some scenes from the Manila concert of Before You Exit:
For their opening song, the band performed one of their latest singles titled "When I'm Gone."
This was immediately followed by "Other Kids."
After their first two songs, the McDonough brothers greeted their Pinoy fans.
Connor was the first to express his gratitude for the unwavering support of their Filipino fans.
"I speak for all of us when I say it's good to be home," he told concertgoers.
"We are so, so happy to be here with you guys tonight."
Connor pointed out that their youngest brother, Toby, almost didn't make it to the concert.
He said, "Toby was this close on not being able to be here tonight. Let's all make some noise for Toby!"
At a press conference a day before the concert, it was revealed that Toby suffered from appendicitis last week and had to undergo surgery.
He was able to recuperate quickly and was allowed to perform for his Filipino fans.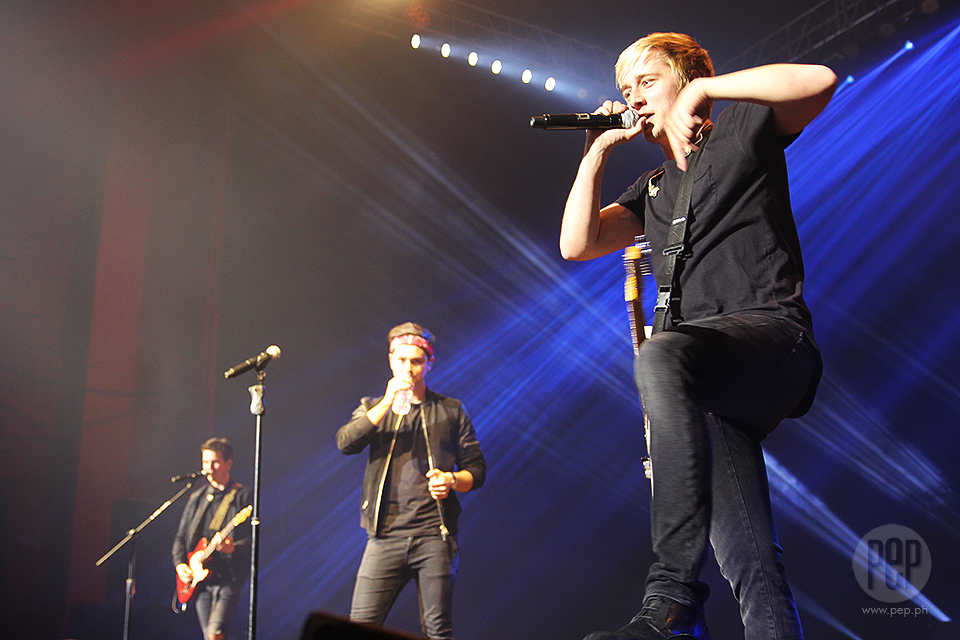 After greeting their fans, they continued the concert-party with another original track titled "Dangerous" from their 2014 EP titled All The Lights.
ADVERTISEMENT - CONTINUE READING BELOW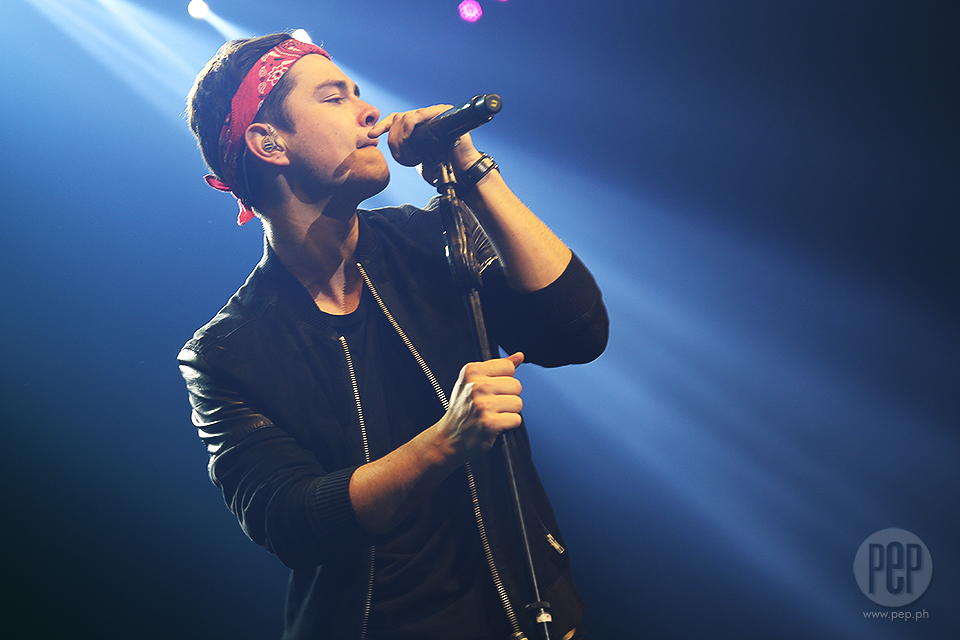 Filipino Exiters continued to scream their hearts out during the concert.
The band reciprocated the love they received from their Filipino fans. Connor said with a smile, "We love you back!"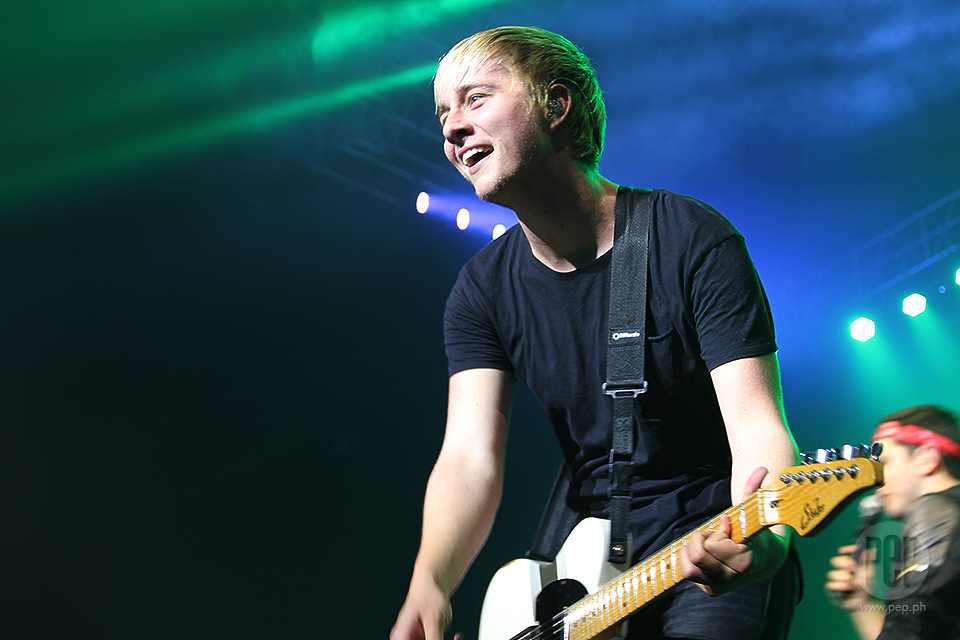 At one point, Connor surveyed the crowd and asked how many of them were able to see their previous performances in the Philippines.
Loud cheers from fans filled up the KIA Theatre as they let him know about their loyalty to the band.
Riley exclaimed, "That's why we love you guys! You stick with us! That is so awesome!"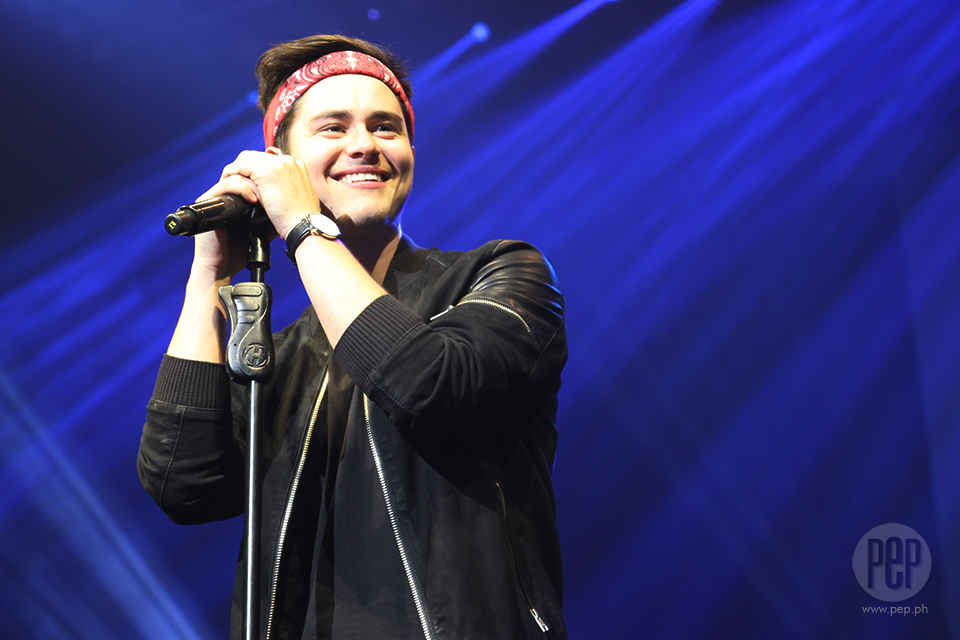 Connor asked the crowd to light up the KIA Theatre using their smartphones as they performed the song "Settle For Less." This was followed by their rendition of "Radiate."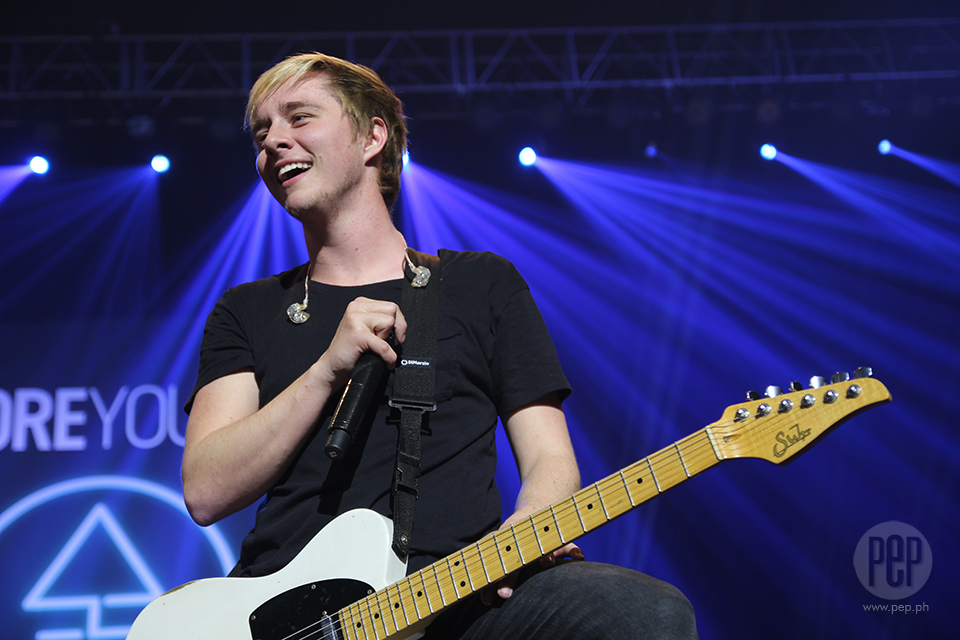 The band also performed a few covers at their solo concert including Ed Sheeran's hit song "Thinking Out Loud."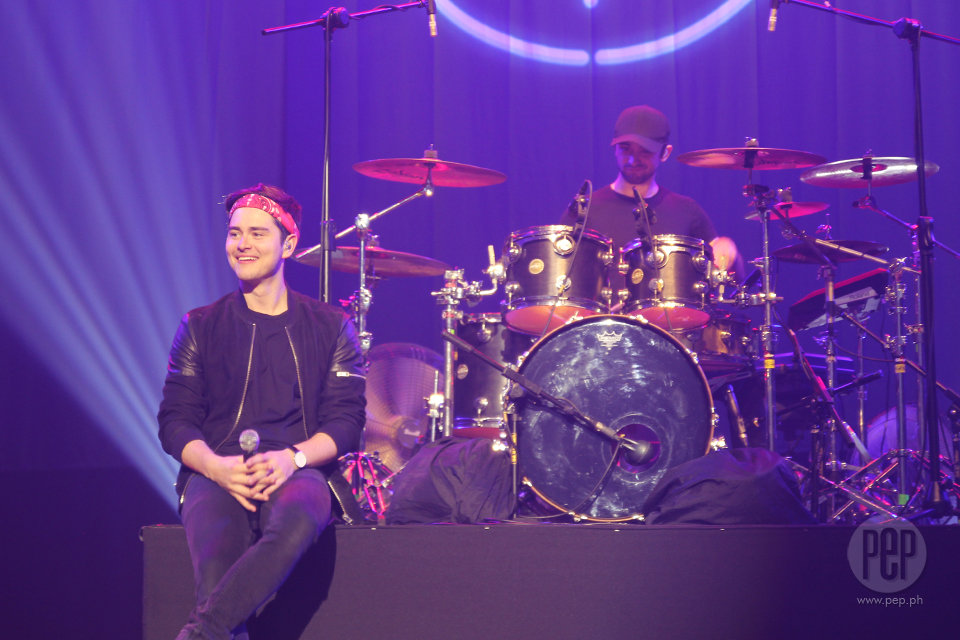 The band toned down the mood for a bit with their performance of "Soldier."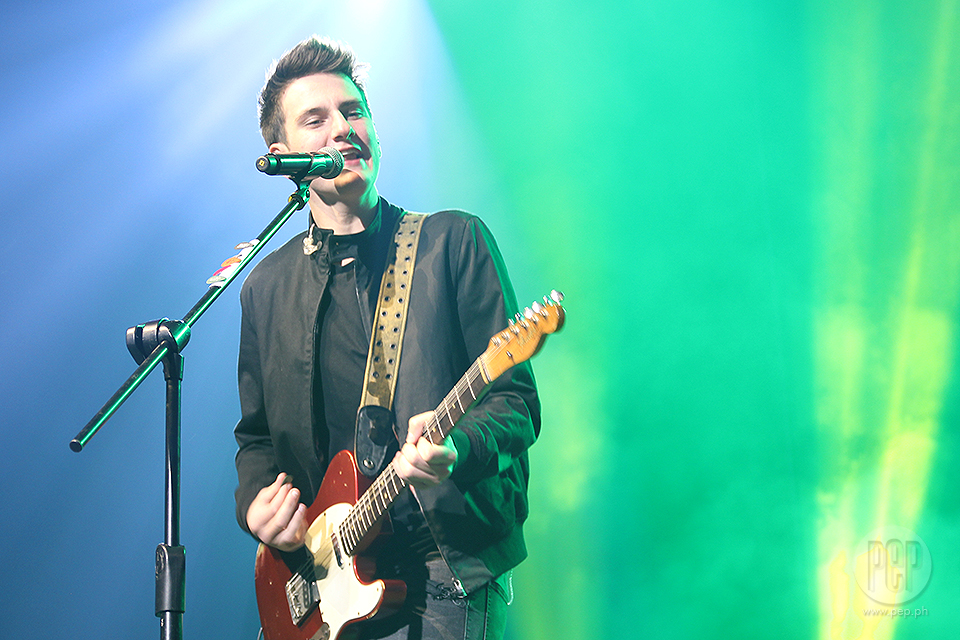 This was followed by their tribute to fellow musician Christina Grimmie who was killed in June 2016.

Christina's last performance was with Before You Exit in Orlando, Florida before she was shot by a gunman.
The boys went off stage as their song for the late singer titled "Clouds" was played.

(Read: The Voice U.S. Season 6 finalist Christina Grimmie: "Filipino fans are the real deal!")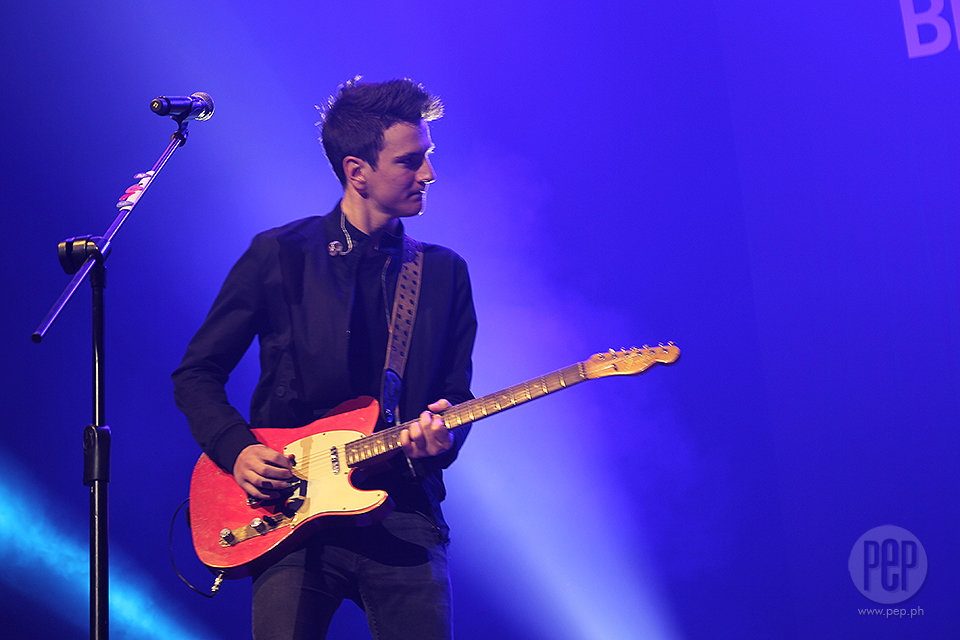 Toby spoke Tagalog words he learned during their stay. He told Pinoys, "Mahal namin kayo!"
Afterwards, each member of the band divided the crowd for a cheering competition.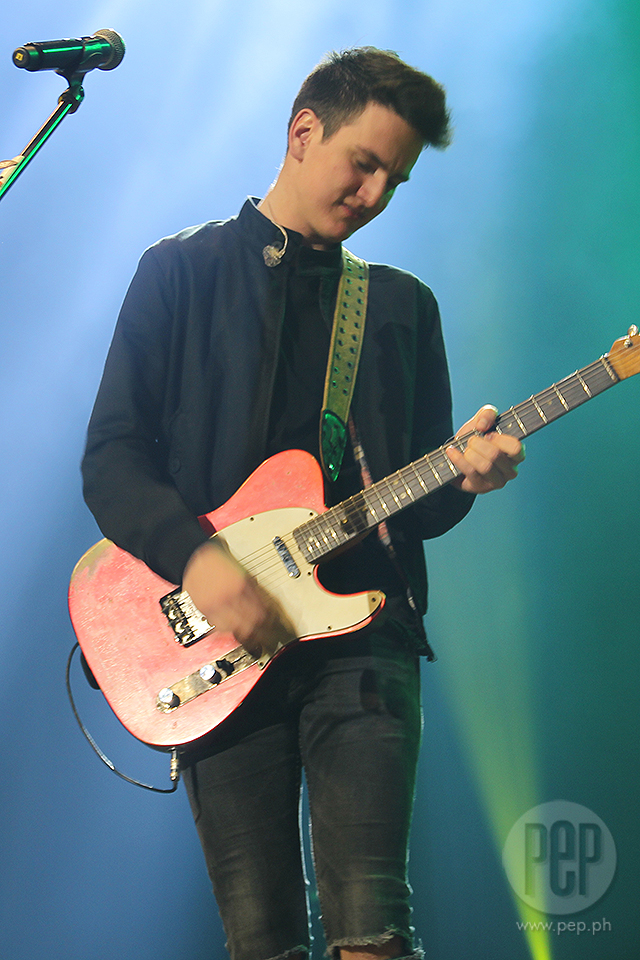 This was followed by their performances of "Suitcase" and "I Won't Stop."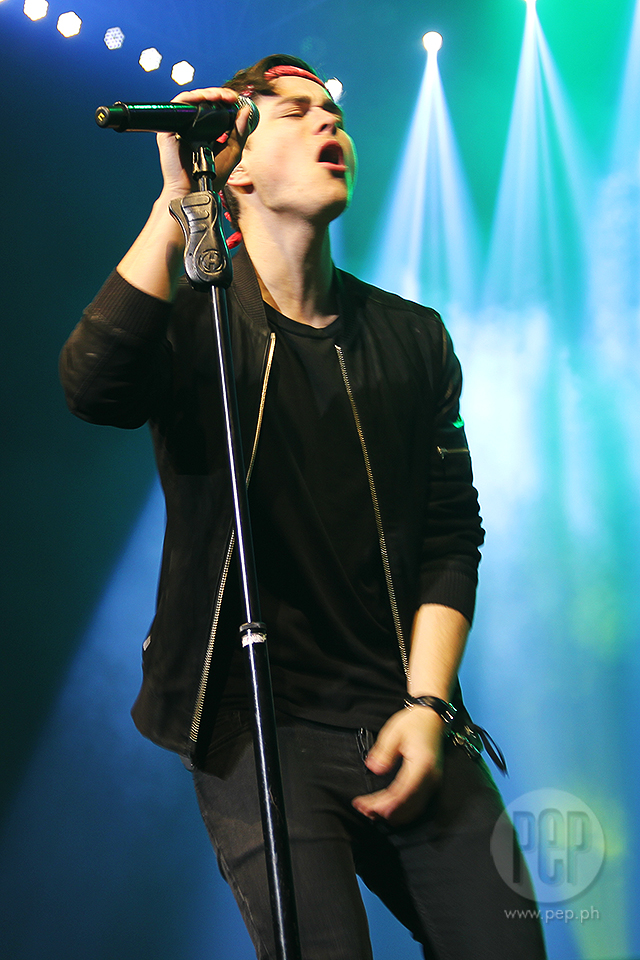 The band continued the concert with their cover of Maroon 5's "Don't Wanna Know."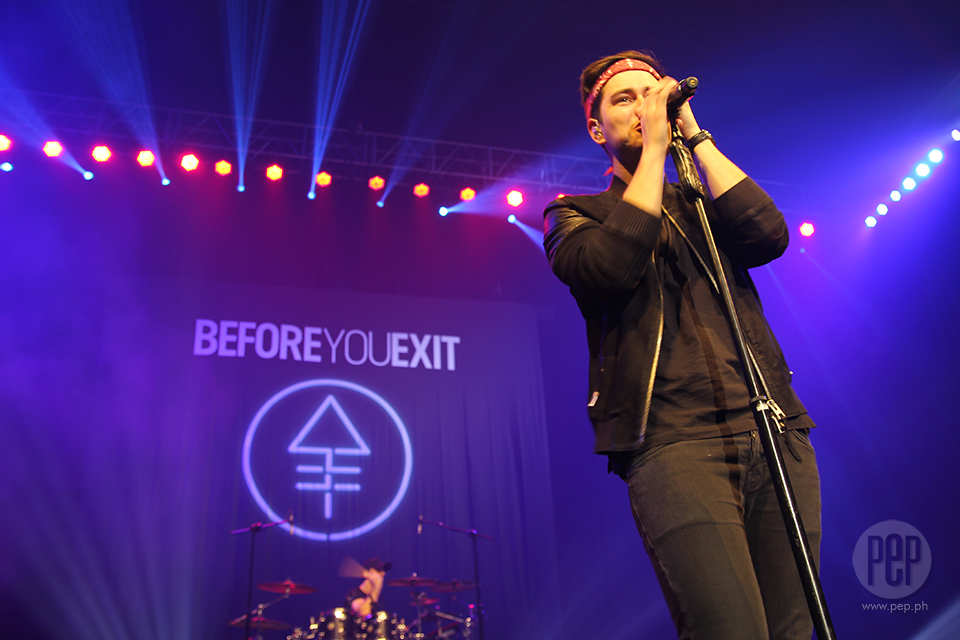 ADVERTISEMENT - CONTINUE READING BELOW
At one point, Riley took off his jacket and bared his well-toned arms as he wore a sleeveless shirt.
The fans encouraged Connor to remove his shirt by chanting: "Take it off! Take it off!"

Riley quipped, "This is a family-friendly show, everyone!"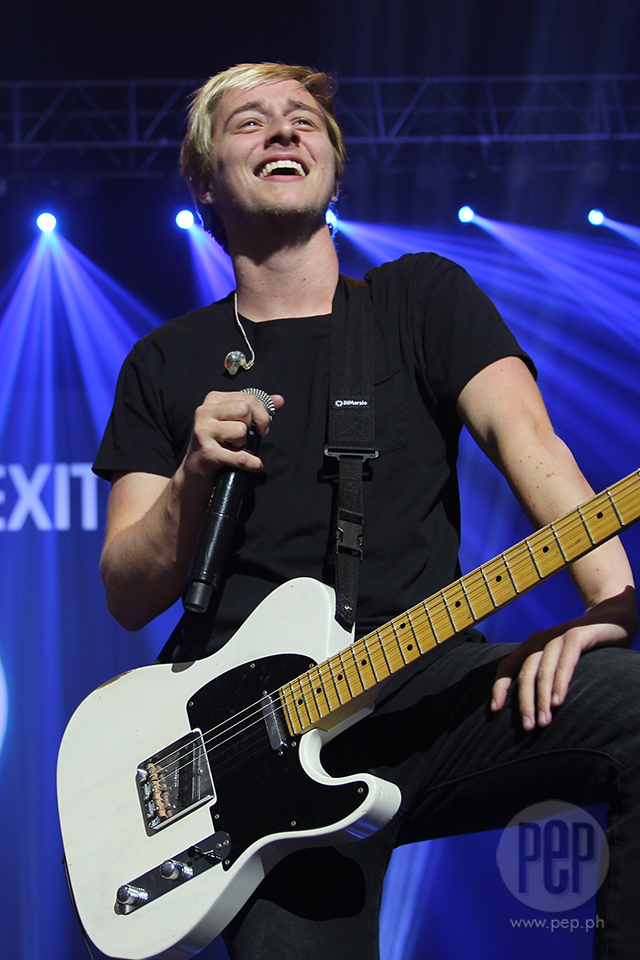 Before their final performance, the band promised to return to the Philippines for their Filipino fans. Connor told the crowd, "We'll see you very soon!"
The American boyband member even quipped that their band has decided to stay in the country for good.
For their final song, the band performed one of their biggest hits titled "I Like That."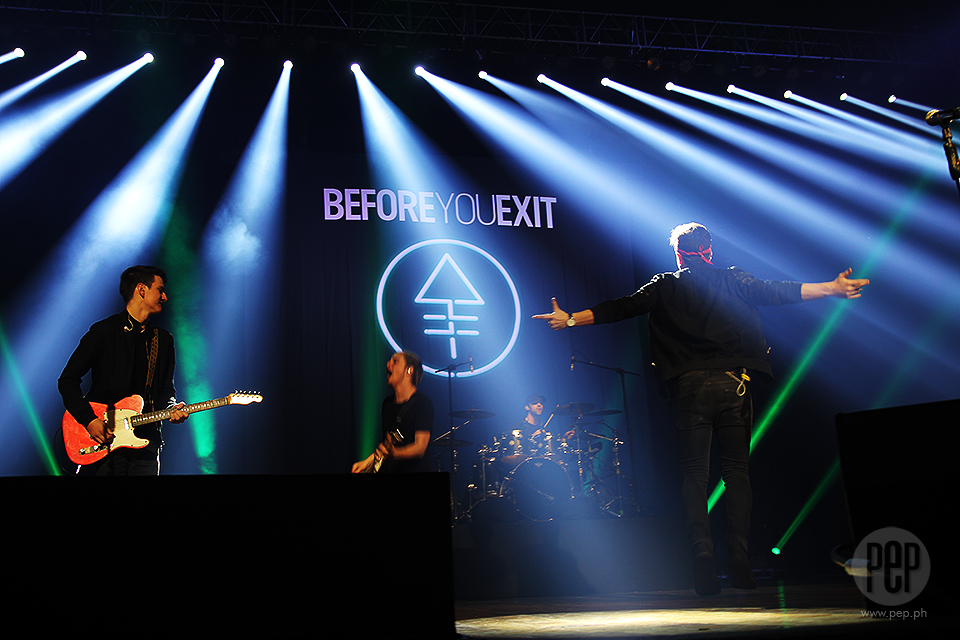 The band went on stage for the last time and performed the song "Model" for their encore before bidding farewell to their Filipino fans.
The members of the band promised that they will return to the country soon.