Grammy award-winning French band Phoenix had their Filipino fans singing along with them during their concert on Tuesday night, August 15, at Kia Theater in Quezon City.
The four-man band—composed of Thomas Mars (vocals), Laurent Brancowitz (guitars), Christian Mazzalai (guitars), and Deck D'Arcy (keyboards, bass)—fulfilled their promise to return to the Philippines following the massive success of their first show back in 2014.
Organized by Karpos Multimedia, the French band staged another kaleidoscopic concert experience to promote their latest album titled Ti Amo.
Celebrities including Jasmine Curtis-Smith and boyfriend Jeff Ortega, Dominic Roque, Ria Atayde, and John James Uy, were spotted among the band's millennial followers who watched the concert.
While waiting for the main act to start, OPM band Tom's Story had the honor of setting the ambiance inside the concert venue.
Minutes after the front act's performance, Phoenix stepped on stage and started the concert with their song "J-Boy," the first track from their latest album.
More familiar hits followed including "Lasso," "Entertainment," and "Lisztomanila" that the crown eagerly sang along to.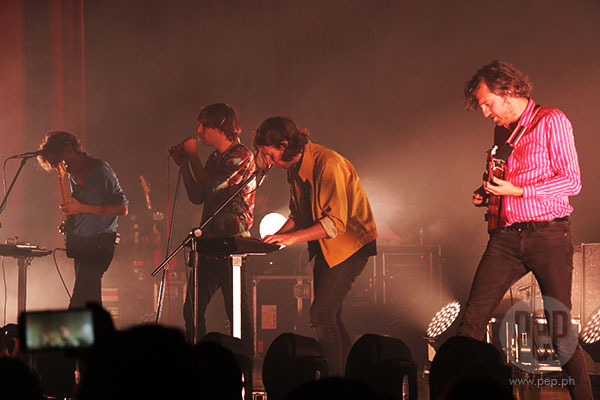 After the first few songs, an overwhelmed Thomas Mars took the opportunity to thank their Filipino fans saying "thank you" and "salamat" multiple times.
Aside from their dynamic performances, concertgoers were in awe with the concert's spectacular light show, which is a trademark of the band for the past 17 years.
Midway through the concert, Thomas admitted how ecstatic they were to be back in the Philippines. He told the crowd, "We are extremely happy to be back! We love the first concert so much, we decided to come early this time!"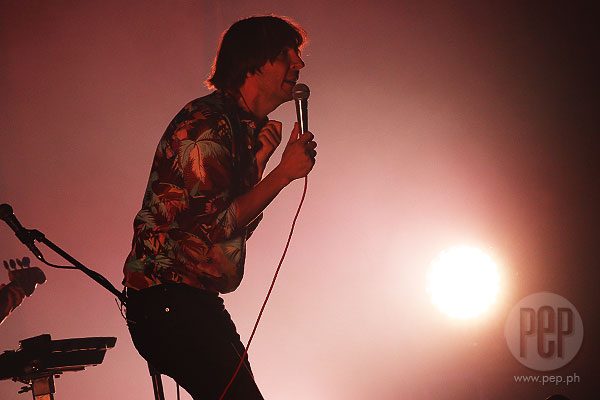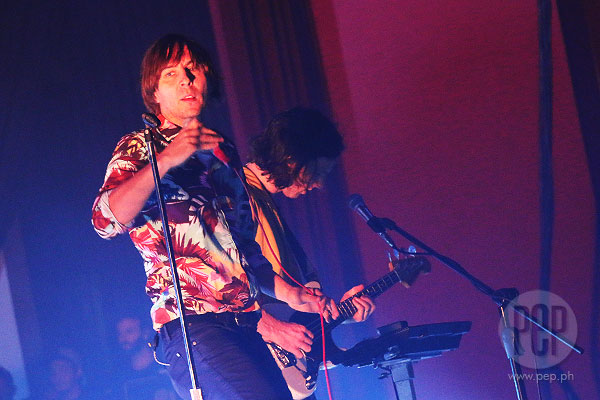 The concert continued with performances of "Trying to Be Cool," "Lovelife," "Role Model," and "Girlfriend."
Fans were also delighted to hear the band perform "Sunskrupt!"—a mash-up of the songs "Love Like a Sunset" and "Bankrupt!"—which was included in their first Manila concert's set list.
The band went on to perform some of their older hits including "Long Distance Call" and "If I Ever Feel Better," which were quickly followed by their latest album's title track "Ti Amo."
Fans clapped in unison as the band ended their set with "Armistice," and "Rome."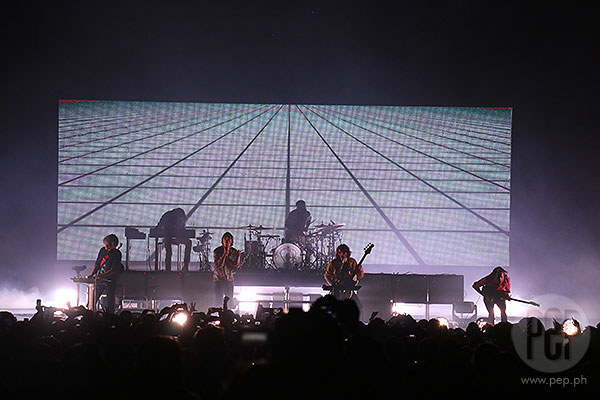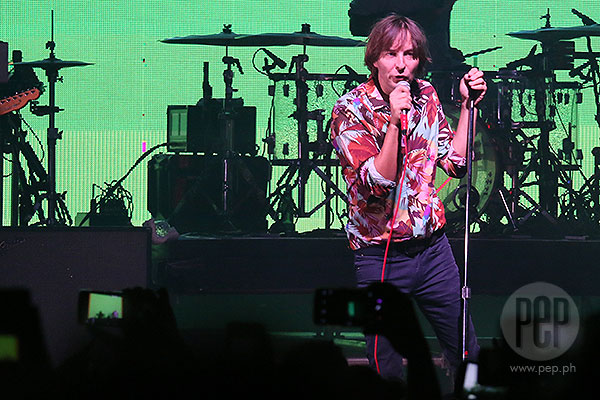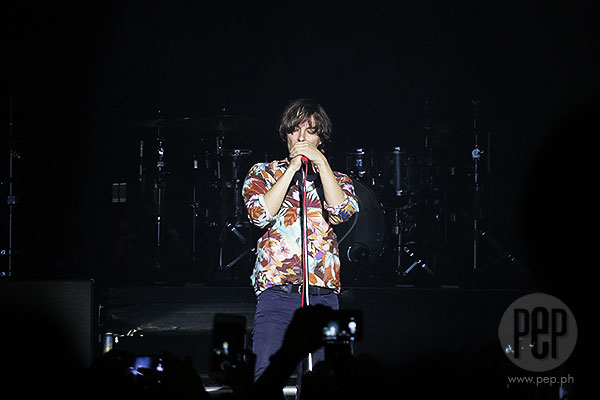 After their final song, Phoenix waved goodbye to their fans but concertgoers stayed inside the venue and chanting, "We want more!" This prompted the band to go out for a final set of songs for their encore performances.
Thomas rushed back on stage and told their fans, "You've been so good to us, you guys deserve a treat!"
The 40-year-old musician tapped Chris for an acoustic rendition of "Goodbye Soleil." Thomas and Chris regrouped with the rest of the band on stage and treated the crowd with performances of "Fior di Latte" and "1901."
Before putting the concert to an end, Thomas expressed his gratitude towards their Filipino fans and said, "Thank you for knowing all the lyrics. They don't know the lyrics back home like this!" He went on to describe his Filipino fans as "the best singing crowd."
Towards the end of the show, concertgoers had a close encounter with Thomas after his seemingly failed attempt to crowd surf. Fans were left confused as to what happened after the band vocalist requested those to "back up or else we wouldn't be able to play."
After the minor commotion, Thomas tried again to have a close encounter with their fans. This time, he went jumping from seat to seat as the band performed the song "Ti Amo Di Piu."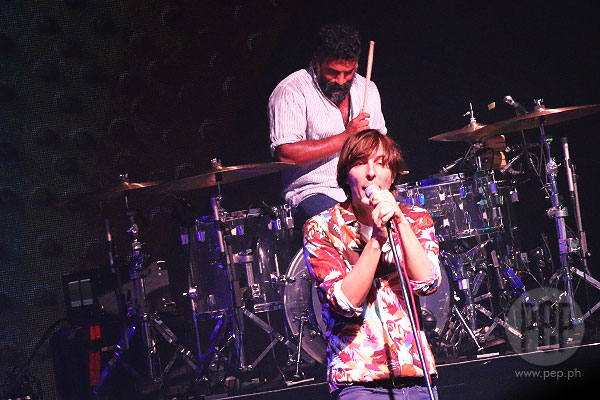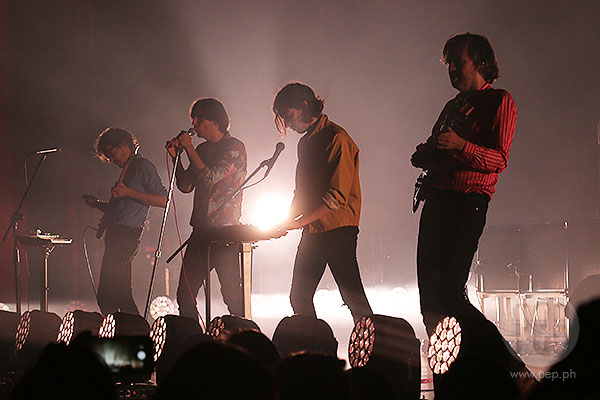 Here are some of the Pinoy celebrities spotted at the Manila concert of Phoenix:

Jasmine Curtis and her boyfriend Jeff Ortega

Ria Atayde and Dominic Roque