The second edition of In The Mix music festival was nothing short of spectacular!
Six pop acts composed of Daya, Dua Lipa, DNCE, Two Door Cinema Club, Zara Larsson, and 5 Seconds of Summer set the stage of SM Mall of Asia Arena on fire as they performed for their Filipino fans on August 17, 2017.
Pinoy music fans started coming in at the venue as early as 5:00 o'clock in the afternoon to secure their spots and support their favorite acts at the music fest organized by MMI Live and presented by Smart.
PEP.ph (Philippine Entertainment Portal) presents some of the highlights of the concert last night. Check out the photos below:


DAYA. Daya was the first act to perform for Filipino concertgoers. She did a total of five songs during the concert. The 18-year-old American singer opened her set with "Sit still, Look Pretty" followed by "I Got Issues," "Hide Away," and "Feel Better."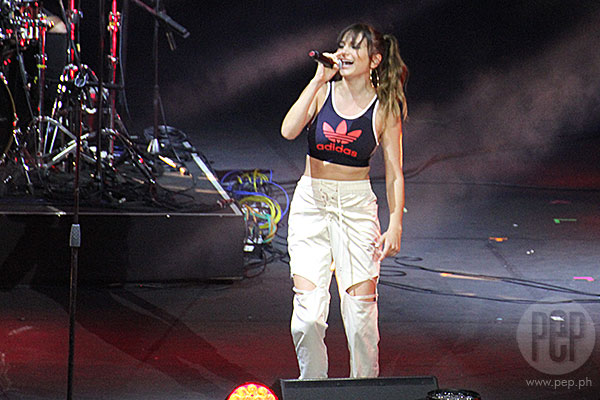 Midway through her set, Daya expressed her gratitude towards her Filipino fans for spending time with her even if it was just a short time.
For her finale, she rocked the stage with "Don't Let Me Down," the massive hit she collaborated with EDM duo The Chainsmokers, who are also set to hold a Manila concert on September 13.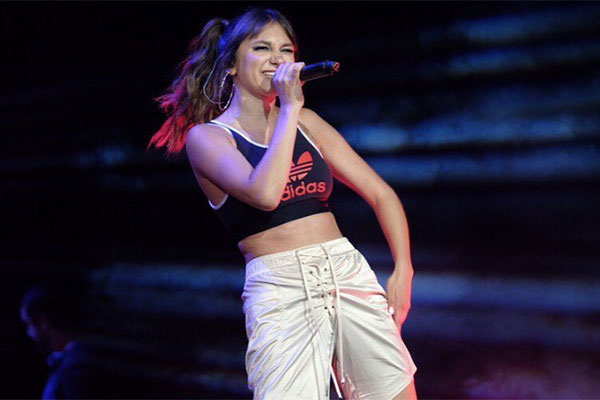 DUA LIPA. Minutes after Daya's performance, London-born singer Dua Lipa emerged on stage wearing a two-piece powder blue velvet ensemble.
This is the second time Dua Lipa visited the Philippines but it's only the first time she got to perform for her Filipino fans. Last May, Dua Lipa made a short stop in the country to promote the concert as well as her eponymous debut album which was released last June 2.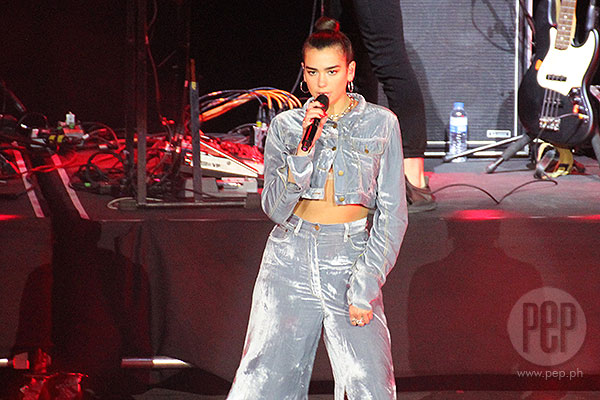 For her 45-minute set, Dua Lipa performed "Hotter Than Hell," "Scared to Be Lonely," "Blow Your Mind (Mwah)," "New Rules," and "Be The One."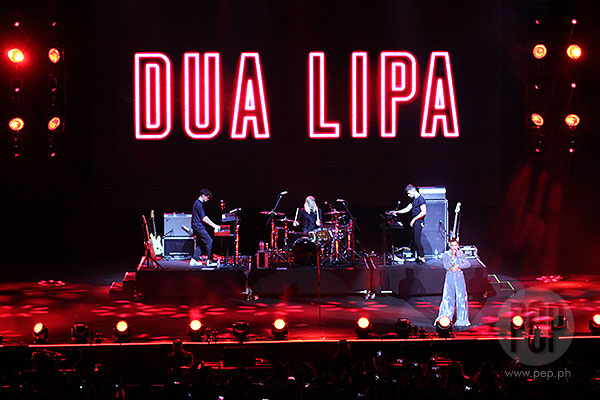 DNCE. American dance-rock band DNCE took the concert to another level with their highly energetic performances.
Joe Jonas and his band mates composed of Jack Lawless, Cole Whittle, and JinJoo Lee marched onstage to the tune of a remixed version of "Circle of Life" from Lion King's official soundtrack.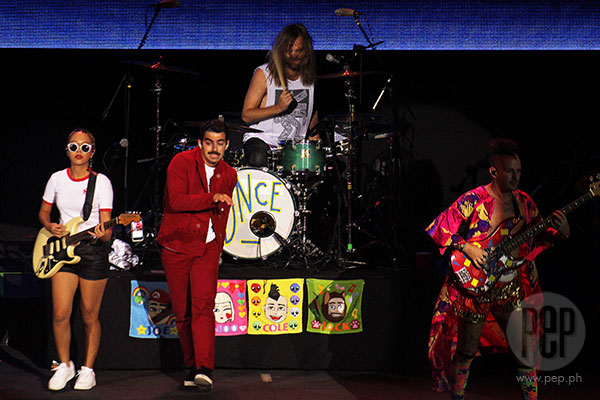 The band performed some of their original songs including "Body Moves," "DNCE," "Pay My Rent," and "Kissing Strangers."
Their performance of the song "Toothbrush" had the crowd on their feet dancing, jumping, and singing along to the lyrics.
Halfway through their set, Joe exclaimed, "This is one sexy crowd, I must say!"
The band also rendered covers of Drake's "Hond On, We're Going Home," TLC's "No Scrubs," Spice Girls' "Wanna Be," and Britney Spears' "Oops I Did It Again."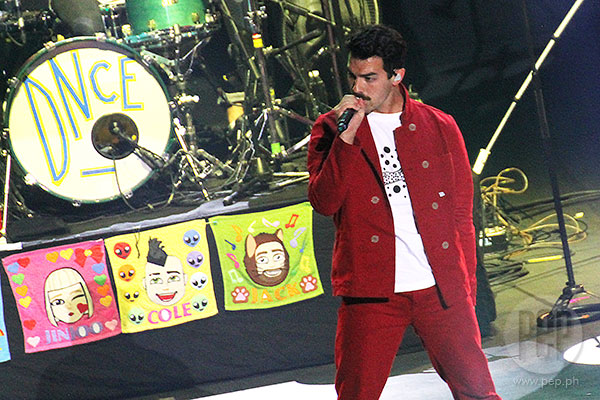 For their final song, DNCE performed their biggest hit "Cake by the Ocean." Towards the end of their their performance, Joe rushed to the back and picked up a Philippine flag that he waved from one end of the stage to another.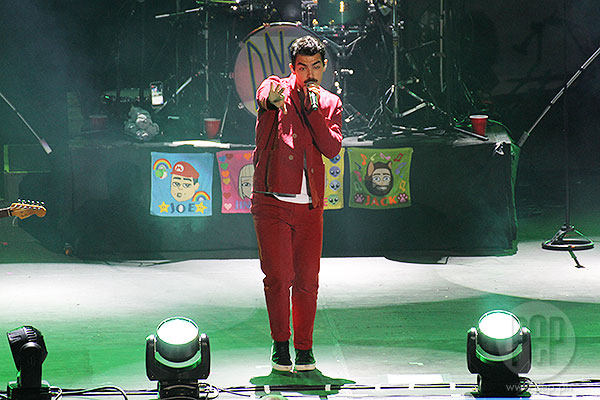 TWO DOOR CINEMA CLUB. Irish rock band Two Door Cinema Club—composed of Alex Trimble, Kevin Baird, and Sam Halliday—channeled indie music fest vibes through their performances.
Two Door Cinema Club opened their set with the song "Cigarette in the Theater." Their set list also included "Undercover Martyn," "Changing of the Seasons," "What You Know," and "Something Good Can Work."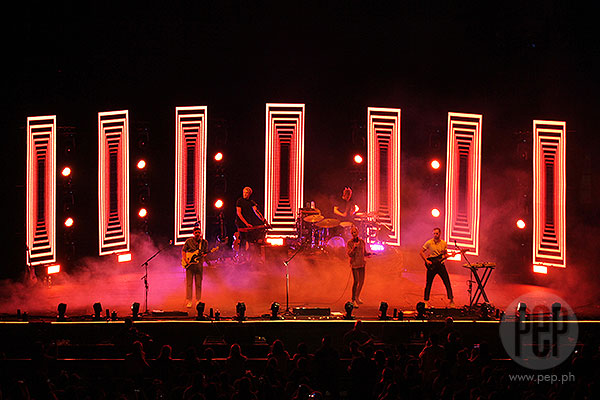 The band's vocalist, Alex Trimble, expressed their gratitude for being able to perform in the country for the first time. He told the crowd: "Thank you so much! It's our first time in Manila. Thank you so much for having us here, Manila!"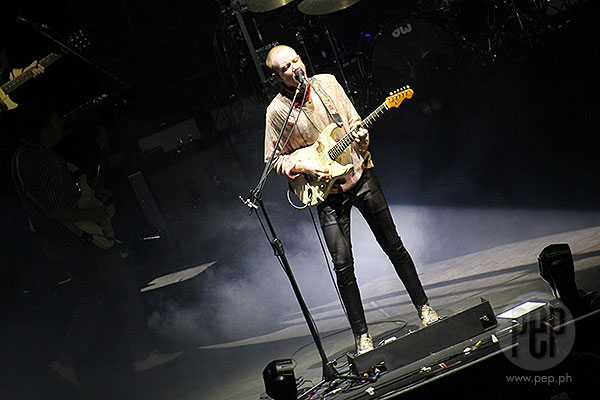 ZARA LARSSON. Swedish singer/songwriter Zara Larsson also slayed the concert stage of In The Mix 2017. This is also the international pop star's first time to visit the Philippines and perform for her Filipino fans.
The songs she performed include "Never Forget You," "Make That Money Girl," "Girls Like," and "So Good."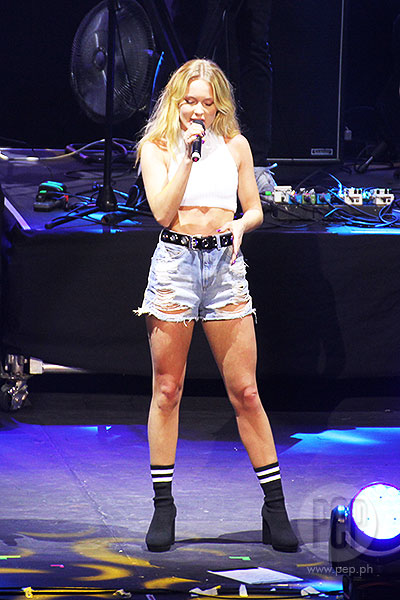 During her set, Zara caused some confusion when she suddenly left the stage while performing the song "Ain't My Fault."

After being away for a short time, the singer immediately apologized to everyone and explained that she felt a bit nauseated.
She assured the crowd, "I'm fine now though, it's all good!"
Zara later thanked her fans and said, "Thank you so much for singing along, for dancing with me. I can't wait to come back! You guys are such an incredible crowd, you really are. I had such a great time. Thank you for the bottom of my heart."
For her last two songs, she belted out "Symphony" and ended her set with "Lush Life."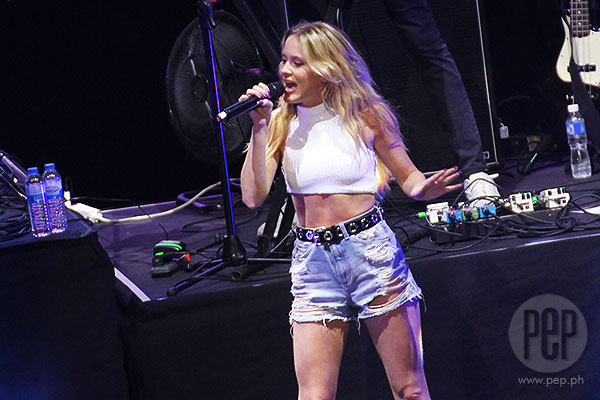 5 SECONDS OF SUMMER. Australian pop rock band 5 Seconds of Summer—Luke Hemmings, Michael Clifford, Calum Hood, and Ashton Irwin—probably received the loudest cheers from the millennial concert-goers inside the venue.
Even before the band showed up, screams filled the venue with every hint of the four-man band's movement while their crew set up onstage.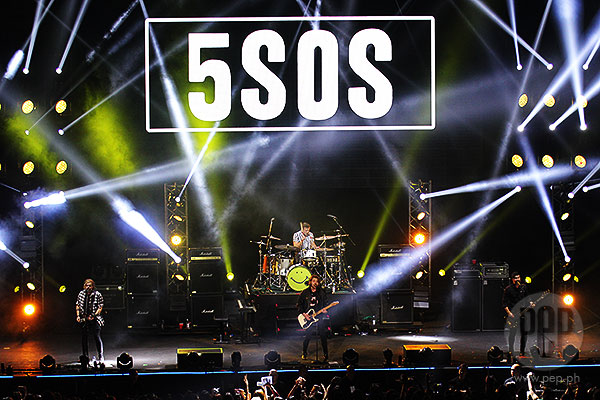 The band started their set with "Girls Talk Boys," followed by "Hey Everybody," "Disconnected," and "Don't Stop."
Fans continued singing along to their performances of "Good Girls," "Waste The Night," "Vapor," and "Amnesia."
Midway through their performance, Luke revealed that "Manila is one of my favorite places to play a show!"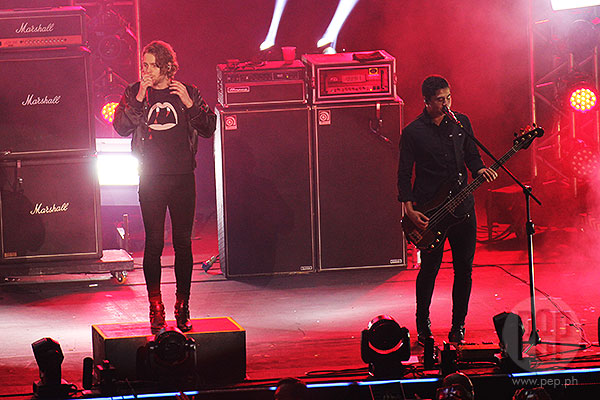 Their set list also included "Castaway," "Jet Black Heart," "End Up Here," "What I Like About You," "She's Kinda Hot," and "She Looks So Perfect."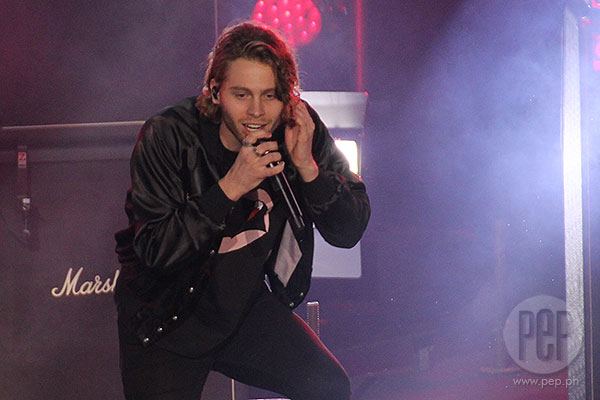 CELEBS SPOTTED. MYX VJ Donny Pangilinan was swarmed by fans asking him for selfies.

Donny was watching the concert with fellow MYC VJs Sharlene San Pedro and Debbie Then at the lowerbox area of the concert venue. When fans became too rowdy, Donny and his friends were relocated to the VIP section of the venue.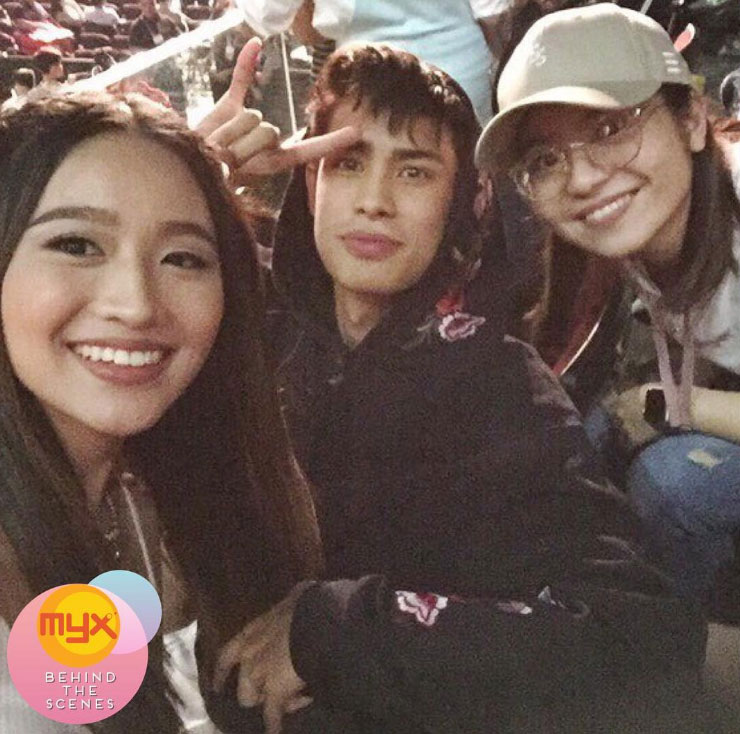 ABS-CBN teen star Alexa Ilacad was able to meet her idol Dua Lipa backstage during the meet and greet session.