What's the story behind Liam Gallagher's Manila concert?
For all the respect Liam Gallagher has earned from Filipino fans as former lead vocalist of the iconic Britpop Oasis band, there was still quite an odd feeling in the air as spectators headed to the exit of MOA Arena after seeing him perform live.
It was easy to determine what it was: the super rock star didn't sing some much-awaited Oasis classics like "Champagne Supernova," "Stand By Me," and "Don't Go Away." He did sing "Wonderwall" as encore but even that was kind of a token, done to give in to the audience's clamor for familiar melodies.
"What happened?" asked a colleague on his way out. No doubt a good question.
Well, a fitting answer to such frustrated reaction should be bordered on a bit of sarcasm. Look at the stage backdrop: it says in very bold letters, Liam Gallagher, not Oasis.
So if Liam skipped all those songs expected of him to sing, he's technically acquitted.
So, as friendly advice, 'don't look back in anger.' Remember that the concert did showcase a key star from the '90s band scene, in flesh and in his distinctive pose of singing with hands kept back while his moving mouth lean directly below a bent microphone as if waiting for some grapewine to drop.
He did start with a bang singing "Rock 'n' Roll Star," the opening track to Oasis debut album Definitely Maybe. He also performed "D' You Know What I Mean?" which on the other hand opened their Be Here Now CD. Thus, the night's far from being zero.
While he certainly looks older and a bit tired, he still has it vocally, especially when electric instruments take a backseat and let his voice carry much of the load. No wonder the night's big moment was still that "Wonderwall" sung in raw but riveting form.
The crowd, many of whom teenagers back in the '90s who once dreamt that Oasis reach Manila, somewhat wanted for the instruments to come in to create a more thrilling vibe.

However, Liam had enough after singing 17 songs in about an hour, almost like a sprint.
Some music fans, Filipinos in particular, won't understand why particular artists would rather not sing the tunes that make them icons in the first place. It's not the problem of those who paid to watch if one is too sick and tired singing the same hits over and over or he is in forget-the-past mode.
Hats off to Pinoy concertgoers who didn't bother to boo to express sentiment. It's a show of class. In the past there was this popular band from the '80s booed because they did a medley of all their known hits in bits, shortchanging everyone's expectations.
Nevertheless, Filipino fans would rather have Liam Gallagher stand in front of them doing nothing than have the rest of Oasis in action but with a new lead singer.

Just seeing him on stage backed by a competent set of players, in particular, the drummer pretty pounding hard on the kick, was a kind of magical experience for every true Oasis fan who may have been shocked after the band thumbed down their planned visit here in 2002. The group split up in August 2009.
Sure it was better if Liam got in the mood talking to the crowd, sharing insights, or even making some funny digs at his brother Noel. But that is not in his DNA. He did throw some one-liners, yet his Mancunian accent was adding into the mix, making it hard to capture his every word.
As for the songs some in the audience may be trying to google while being performed, they're generally strong and still have that '90s Oasis touch, in particular "Universal Gleam" and "Greedy Soul."

Very few voices in rock history can be compared to John Lennon's nasally empowering tone. But somewhat his has that charm of being sincere without having to shake the Earth through his vocal cords.
For all his talent, star power, and storied past, Liam Gallagher's show in the Philippines may, in the general mix, be a sort of a miss for Filipino concert aficionados that could take them back to that cancelled Manila trip with a heavier heart.
Then again we have to be reminded of two don'ts: "Don't Look Back In Anger" and "Don't Go Away."

Ed's Note: The 'PEP Review' section carries the views of individual reviewers, and does not necessarily reflect the views of the PEP editorial team.



Filipino celebrities were among those who watched Liam's concert in the Philippines.
In her Instagram account, Maine Mendoza showed her fan girl side by posting a photo of Liam onstage and writing:
"I live my life for the stars that shine, people say it's just a waste of time… In my mind my dreams are real. Tonight I'm a rock n roll star!"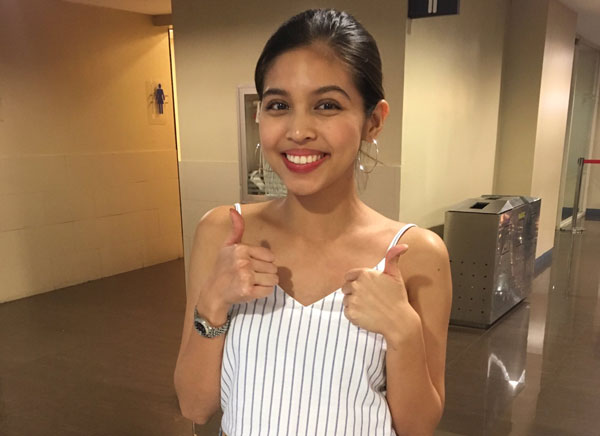 From Twitter account of SM MOA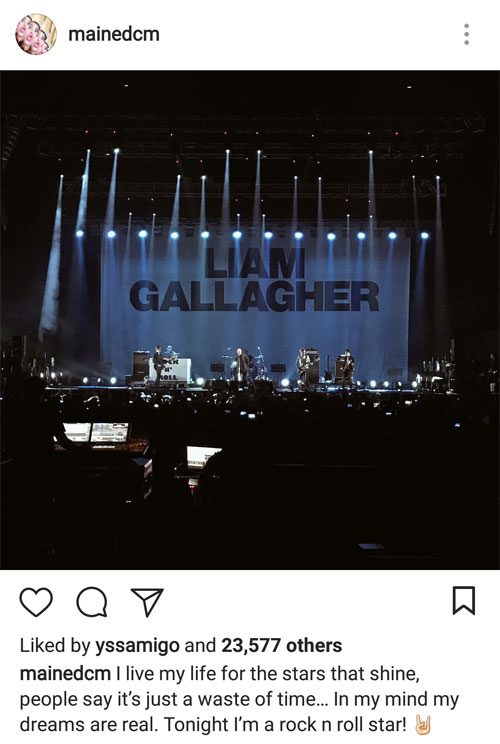 Jose Sarasola had a date with girlfriend Maria Ozawa that night. He wrote in the caption (published as is): "Now thats bad ass rock and roll for you. Still one of the best! Oasis will always be my all time favorite band."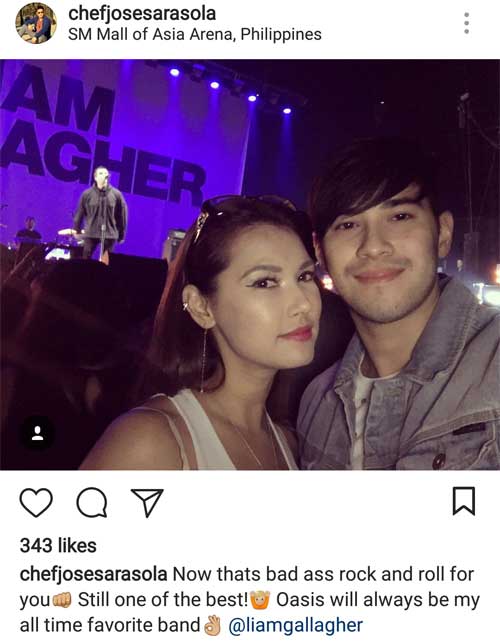 Khalil Ramos was also spotted at the event with his own DSLR camera.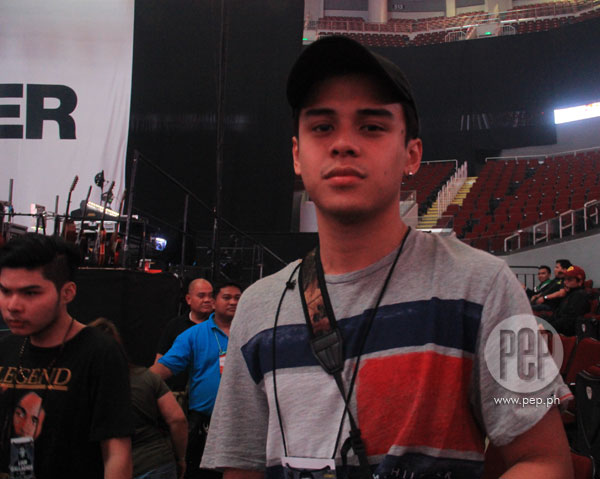 Here are some scenes from Liam Gallagher's concert: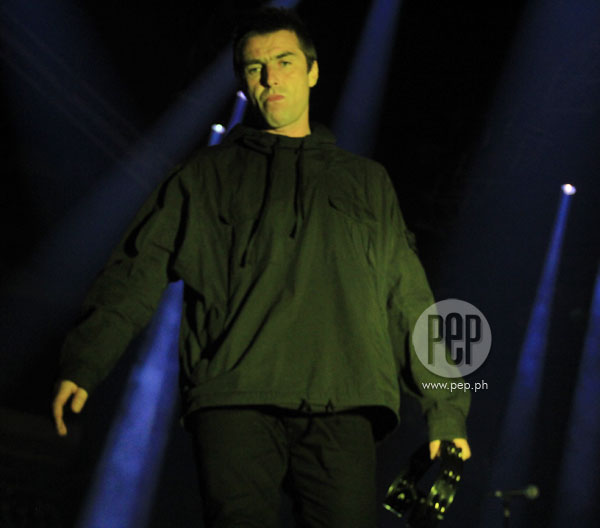 IMAGE Miguel Luis Nera