After five years, American Idol alumnus David Archuleta finally returns to the Philippines.

The 26-year-old crooner is in Manila for a solo concert happening this Friday, October 20, at the Kia Theater in Cubao.
This is David's fifth time in Manila. His first visit was in 2009 when he did a concert with fellow American Idol alumnus David Cook.

David Archuleta made his way back in 2010 for the launch of his album, The Other Side of Down, and again in 2011 for a solo show at the Araneta Coliseum.
David's last visit was in 2012 when he starred in a drama series titled Nandito Ako with Jasmine Curtis-Smith and Eula Caballero for TV5.
During his October 18 press conference held at the Marco Polo Hotel in Ortigas, David opened up about the struggles he faced in the past years.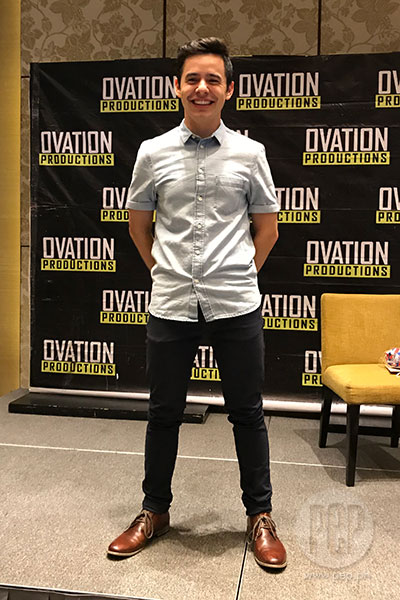 During the presscon, David assured his Filipino fans that he'll be performing his previous hits as well as popular OPM (Original Pinoy Music) songs he recorded in the past including his favorite, "Forevermore."
He told the press, "I guess there's some of the old songs that some of the fans know.
"I'm going to do a couple of OPM songs as well, that I did on the OPM album.
"The last time I was in the Philippines, it was to record that album which is a lot of fun.
"I still sing one of the songs in the album in the U.S., even though they're not familiar with OPM music.
"I still sing 'Forevermore' because it's become one of my favorite songs to sing."
David also said Pinoy fans can expect a lot of new songs that he'll be performing at this Friday's concert.
"Of course, I'll be singing new music because I have the new album coming out the same day as the concert.
"The album is called Postcards in the Sky and so I'll be singing some of those songs and hopefully fans will gain new music from this album."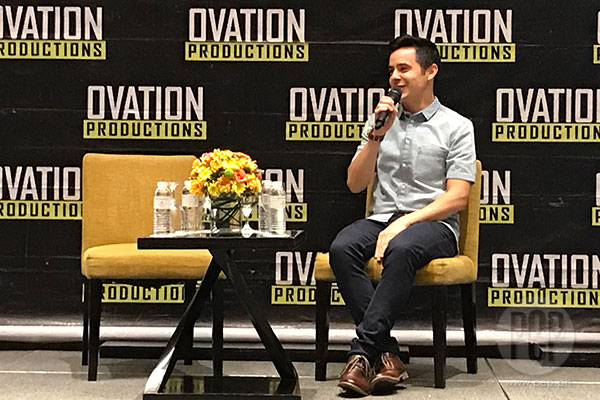 POSTCARDS IN THE SKY. David expressed his excitement for the launch of his 6th studio album titled Postcards in the Sky.
In a round-table interview with select members of the press, the former Nandito Ako star disclosed the inspiration behind the songs in his album.
David revealed that "he found himself" while working on this album after initially losing the motivation to pursue his music career.
He narrated, "I really felt like I needed to remind myself why I was doing music in the first place because I kinda felt like I lost why I wanted to do this.
"I was so caught up with trying to please everybody—please the label, please my management, please my fans, please my family—that I didn't remember... I forgot why I liked to sing and how it made me feel.
"This album was really a lot of what I found about myself after I took a two-year break from music."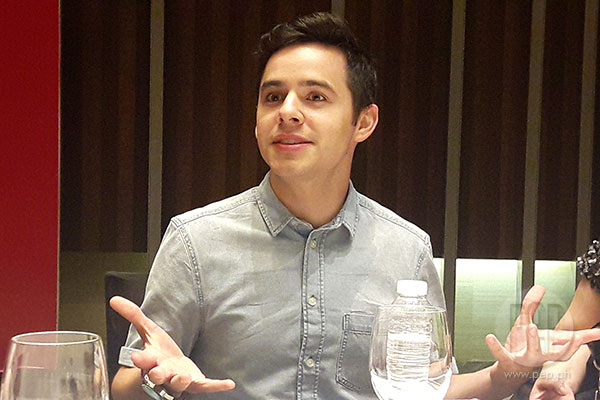 In 2012, David decided to take a two-year hiatus in the music industry after working with TV5 and following the release of his third album, The Other Side of Down.

The former American Idol contestant signed up as a missionary for The Church of Jesus Christ of Latter-day Saints in Chile.
He continued, "I came back and I found myself but it was not by focusing on myself at all. I wasn't worried about how many likes I was getting on Facebook, or on Instagram.
"I wasn't worried about the goals, the business. It wasn't anything about that. It was just about giving and so I came back, I'm trying to find the motivation to keep singing and I'm not finding it.
"I don't know why I'm trying to write songs, why am I performing again, it's because it didn't have much meaning as it did before."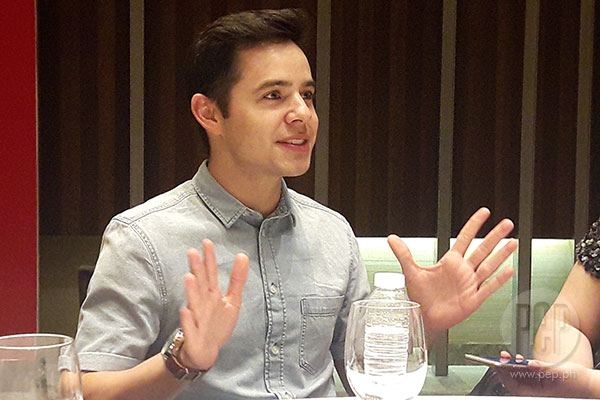 Now, David has found a new reason to keep performing and continue making music.
He narrated, "I needed to know that there's another reason other than attention and for fame. I needed to have another purpose and so I needed to learn how to give. I needed to help people connect to what I was connecting to on my mission and since then."
David added, "I dealt with a lot of abuse emotionally and I've decided I needed to open up about that because that's really... connecting with God, and speaking up for myself is what has helped me find myself.
"And I thought, who else might be dealing with not feeling good enough or who else might be dealing with emotional and maybe physical abuse and they don't know how to get out or speak for themselves and I felt like I needed to give them a voice."
David further explained during the interview that the "emotional abuse" he experienced was due to continued comparisons with other artists such as Justin Bieber and Chris Brown.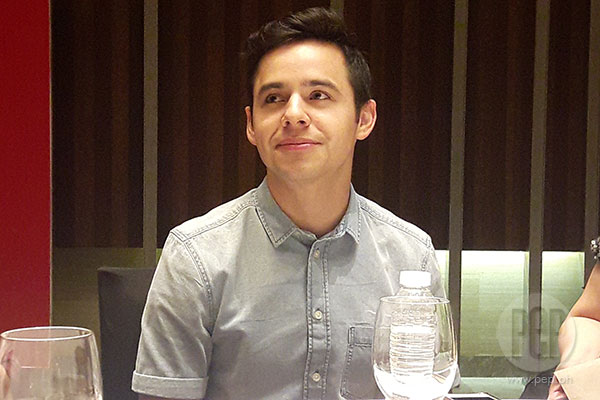 His favorite song from his upcoming album is titled "Invincible."
David explained, "It's something that I've dealt it a lot... fighting this war constantly with me, with myself.
"We were talking about those voices that we feel a lot..."
He added, "It's this battle that I've had where I always feel that had to be perfect."
The American singer-songwriter ended by saying, "You don't have to be perfect to keep trying things and even to just go for things, trying something new.
"I mean I didn't know how to act but I still did Nandito Ako.
"You don't have to be perfect to find joy in what you're doing in your life."