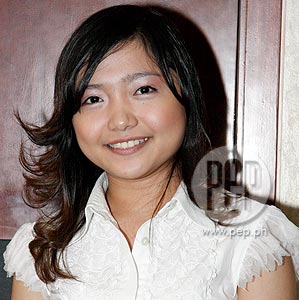 ---
Young musicsensation Charice was happy twice over when she performed at the 13thAnnual Andre Agassi Foundation's Grand Slam for Children benefit concert heldat the Wynn, Las Vegas, Nevada, last October 12.
The 16-year-oldPinay singer joined big names in the international music scene, such asRod Stewart and Sheryl Crow, in a private performance for the donors oftennis superstar Agassi's charter school. The André Agassi Charitable Foundation is one the most successful in LasVegas.
Before she appearedon stage, David Foster, who had facilitated the young singer's appearance onOprah weeks before, introduced Charice. Foster toldthe audience, "Throughout the years,I've brought some interesting new artists here—Josh Groban, Michael Bublé, toname two. Tonight, I have an artistwith me, that is a little more perfect to these billionaires up front to gettheir money's worth.
"Afew months ago, I got a call from Oprah [Winfrey], that's "O," Oprah. She said, 'I want you to check out thislittle girl from the Philippines.' AndI'm telling you, you guys are great, you've seen so much stuff in your life, Iknow. But you've never seen anythinglike this, I guarantee you."
After welcomingCharice, the former Little Big Star finalist gave her all in rendering Whitney Houston's "I Have Nothing" and "I Will Always Love You," which have been her signature songs.
Aside from wowingthe audience, Charice got the chance to meet one of her music idols,Mariah Carey, who also performed during the event. Again, Charice was speechless on seeing Mariah in person, like the time Celine Dion invited Charice for aduet at Celine's concert.
ADVERTISEMENT - CONTINUE READING BELOW
Of course, the young singer did notmiss the chance to express her wish in an interview with Bandila airedlast Monday, October 12. "I'm very happy and I hope I'm gonna sing with hersoon," Charice said while still feeling starstruck after hugging her idol.