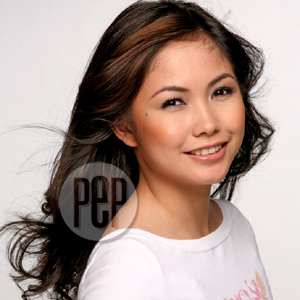 ---
Pinoy Dream Academy's Yeng Constantino, Philippine Idol's Reymond Sajor and Super Inggo's Sam Concepcion will participate in Sidlak, which will take place this Saturday, February 17. These topnotch singers will grace the diamond jubilee celebration of Notre Dame of Midsayap College (NDMC) in Cotabato City, Mindanao.
PDA Grand Star Dreamer Yeng Constantino will lead around 7,000 participants from different Notre Dame colleges and universities from General Santos, Marbel, Kidapawan, and Cotabato City in singing her phenomenal hit composition "Hawak Kamay."
Philippine Idol balladeer Reymond Sajor will render a sneak peek into his remake of Fr. JBoy Gonzales, SJ's classic song "Panunumpa," earlier popularized by fellow singer Carol Banawa. Reymond will also recount his winning moment as Grand Prize Winner in the first Hamilton Canada Talent Hunt by singing "This Is The Moment," his winning piece in the said international competition prior to his stint in ABC-5's Philippine Idol.
Lastly, Little Big Star grand prize winner Sam Concepcion will wow the crowd with his pop and R&B moves by performing "Footloose," from Footloose The Musical, "Get'cha Head in the Game" from High School Musical, and "Super Hero," theme song of ABS-CBN's recently concluded fantaserye Super Inggo.
NDMC is the very first Notre Dame school in the Philippines and Asia. Formerly known as Notre Dame Academy, this learning institution formally opened its doors to students in July 1941. Founded by the Oblates of Mary Immaculate, NDA was temporarily closed during World War II. In June 1960, NDA started to offer collegiate courses to students with Fr. Charles Prass, OMI as its first Rector. NDA is now known as Notre Dame of Midsayap College.
ABS-CBN, DXOL Cotabato, DXDM Kidapawan and DXOM Marbel will cover Sidlak, the diamond jubilee celebration of NDMC in Mindanao.
Performance date: February 17, 2007 (Saturday)
Venue: Notre Dame of Midsayap College soccer field, Cotabato City, Mindanao
ADVERTISEMENT - CONTINUE READING BELOW