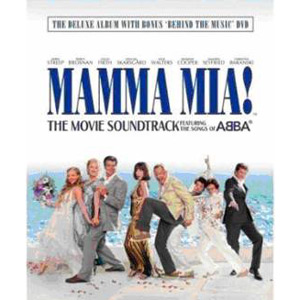 ---

With over 3 million copies sold worldwide, Mamma Mia! TheMovie Soundtrack is a certified runaway hit, ruling the Billboard, iTunesand Amazon charts in the US. In the Philippines, it has reached Gold in lessthan three weeks.
The movie soundtrack has garnered the No. 3 chart positionon Billboard's Top 200, achieved No. 1 status overall on the iTunes MusicStore, and No. 1 on the Billboard Soundtrack chart, all in its third week ofrelease.
Additionally, its debut marked the highest charting weekever in history for an ABBA recording. Chris Roberts of the Decca Label Group commented, "The success ofthe Mamma Mia! Soundtrack and Cast Recording further solidify the powerof the franchise, with its ever-growing popularity. The music continues toresonate with audiences of all ages, and these recordings have taken on a lifeof their own. We are proud and excitedto be part of this continued phenomenon."
Mixed, mastered and produced by ABBA's musical geniusesBenny Andersson and Bjorn Ulvaeus, the soundtrack is the ultimate souvenir fromthe hit film. Andersson and Ulvaeus reunited in Stockholm with the musicianswho played on the original ABBA songs to record the disc in February 2007. Itwas the first time the musicians had played the songs together since ABBAtoured 30 years ago. Alongwith producing the recording, Andersson also played keyboards. He commented,"We didn't have to think about it, it was in the fingers."
ADVERTISEMENT - CONTINUE READING BELOW
Mamma Mia! The MovieSoundtrack is available in Standard and Special Philippines Edition.Starting November 24, the Deluxe Edition will be available in all recordstores nationwide, only from MCA Music.