Jed Madela responds to a netizen who described as a singer who "can't be a hit."
A Twitter user using the handle @jun_salameda gave his own observations about the ABS-CBN singer by posting:
"What's wrong with @jedmadela? He's a great vocalist but how come he can't be a hit? Answer: music lovers can't sing along with him. I also don't listen to most of his songs that sound like diva-ish."
Jed responded to the netizen by writing that there is no need for people to sing along with him.
"Thank you for this critique.. but I dont see anything wrong if I CAN sing my own songs. Real music lovers do not have to sing along. They can just listen and be fine about it. But thanks anyway."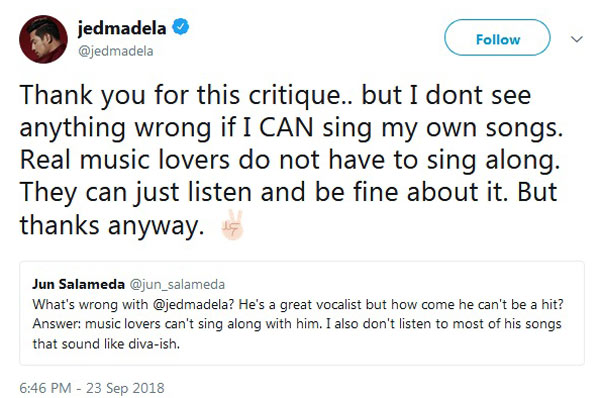 Fans of the ABS-CBN singer defended him by pointing out that Jed has his own style of singing.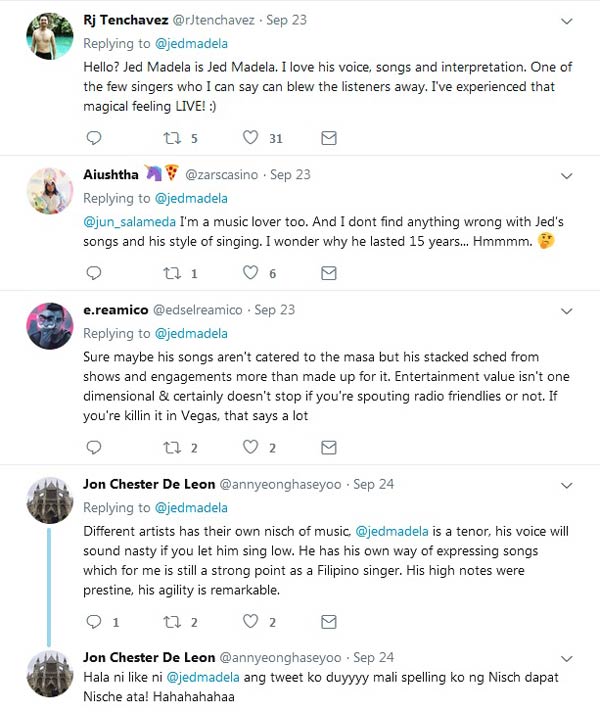 In the 9th (2017) and 10th (2018) Star Awards For Music, Jed was named as the 2018 Male Concert Performer of the Year for his Valentine concert All About Love.