YG Entertainment's four-member boy band Winner successfully staged its first-ever concert in Manila last Saturday night, November 10.
Winner—composed of Seungyoon, Jinwoo, Seunghoon, and Mino—brought its 2018 EVERYWHERE Tour at SM Mall of Asia Arena. The Philippine concert was made possible by YG Entertainment, Live Nation, and PULP Live World.
Thousands of fans called Filipino Inner Circles lit up the arena with their "nebula blue" light sticks.

During the two-hour concert, Winner performed its biggest hits since the group's debut in 2014.
The K-pop group kicked off the concert by performing the debut single "Empty" from its first studio album 2014 S/S.
It was followed by a performance of "Air" from the group's latest album titled Everyday.
The South Korean members of Winner then introduced themselves and greeted their fans.
Jinwoo showed off the Filipino phrases he learned and made fans giggle when he asked: "Pogi ba ako?"
The venue was filled with loud screams and he responded by saying: "Maganda kayo!"
Seunghoon showed a bit of his "aegyo" (Korean for cute expression) by telling the drowd: "Magandang gabi! Are you having fun tonight? Mahal kita!"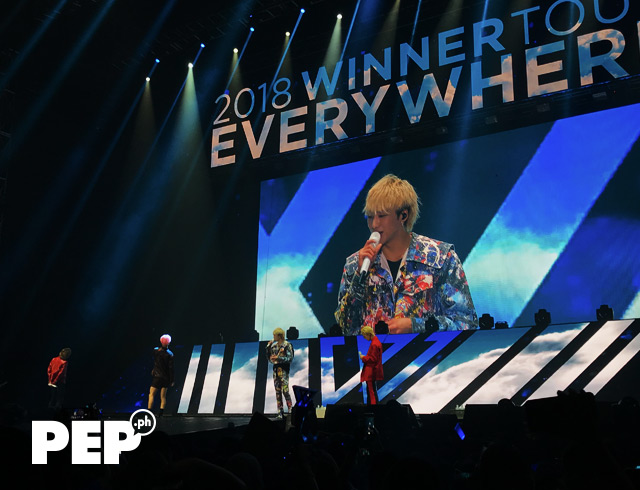 Winner continued the concert party by performing "Hello" and the title track of its second studio album "Everyday."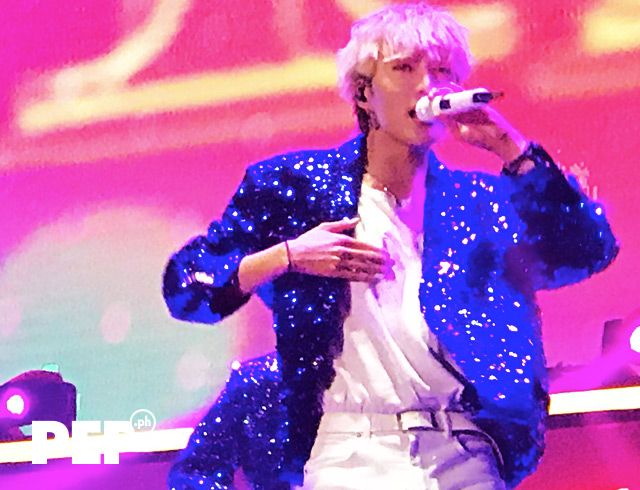 Before proceeding to their solo performances, Seungyoon chatted with the audience.
The 24-year-old singer expressed his sadness because they weren't able to meet their Filipino fans during their latest visit earlier this year. In May 2018, they visited El Nido, Palawan for a video shoot.
He told the audience, "It's such a shame we hadn't passed by Manila last time when shooting the season greeting [in El Nido].
Seungyoon continued, "It was a really special memory for us."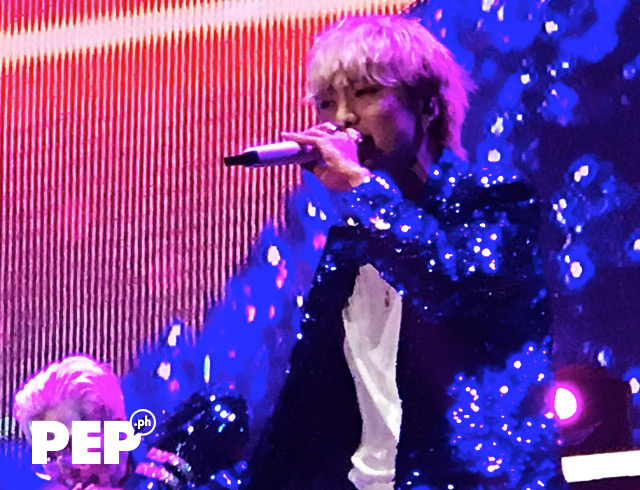 Winner's first visit to the Philippines was on May 17, 2014, when the group opened the concert for fellow YG Entertainment label mates 2NE1 during its All Or Nothing Tour.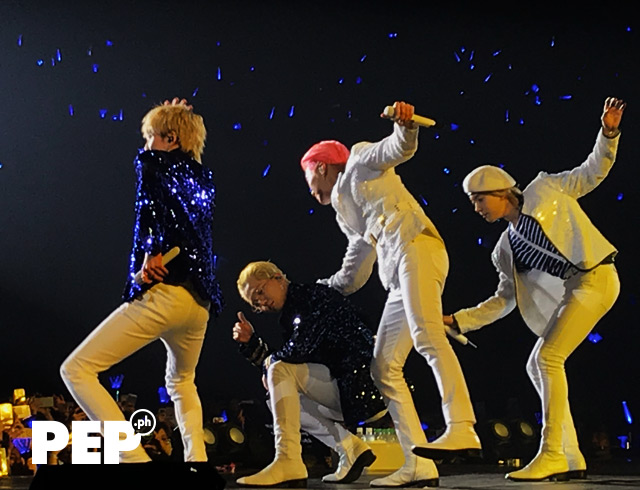 Seungyoon also expressed his gratitude towards their Filipino fans' special gift project for them.
He said, "In front of the shopping mall, MOA, I saw the signage Inner Circles prepared for us.
"I don't what what to call it... I saw the flag/banner so I took pictures and videos and I will update by SNS.
"It has deeply touched my heart, thank you."
Filipino Inner Circles prepared a video to welcome the members of Winner. The video was displayed at SM Mall of Asia's spherical LED billboard called Globamaze.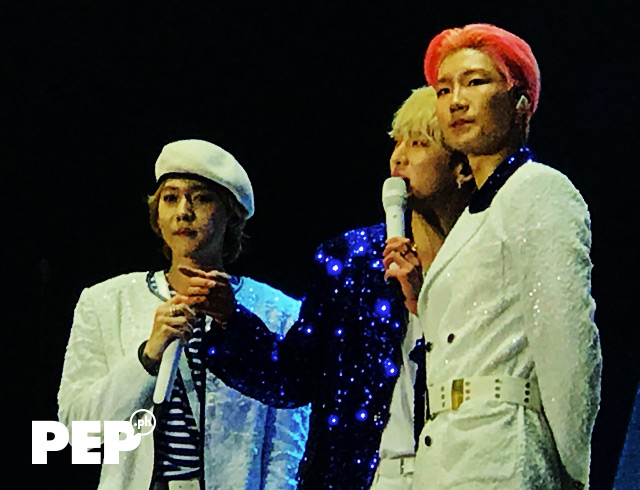 The next segment of the concert featured the band members' solo performances.
Mino set the stage on fire with sexy performances of his songs "Body" and "Turn Off The Light."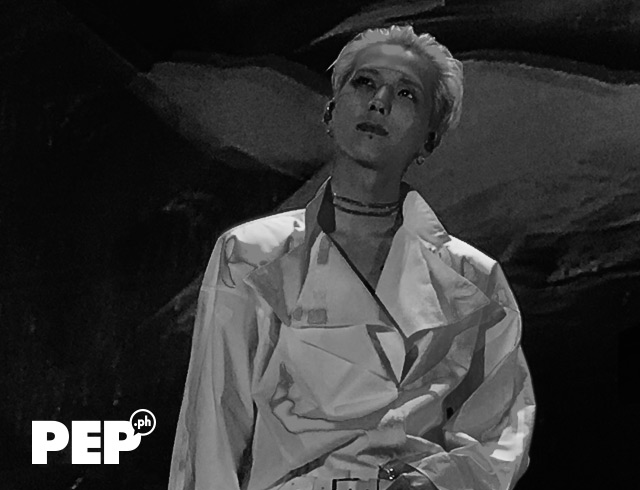 Jinwoo serenaded the crowd with his version of G-Dragon's "Untitled, 2014."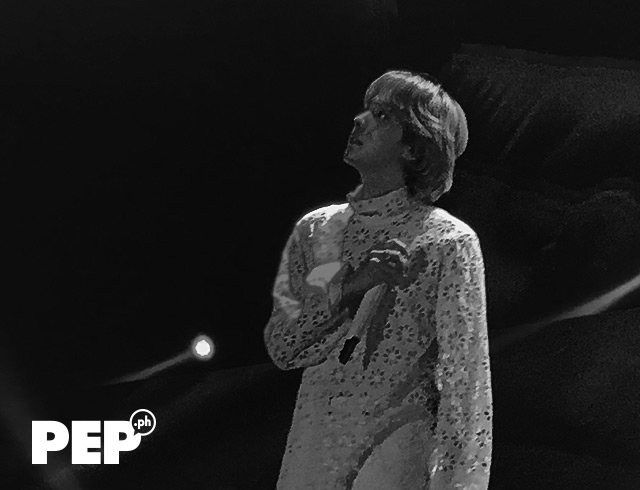 For his part, Seungyoon performed his own songs titled "It Rains" and "Instinctively."
He also did a short an a capella cover of Lauv's "I Like Me Better," which he dedicated to his Filipino fans.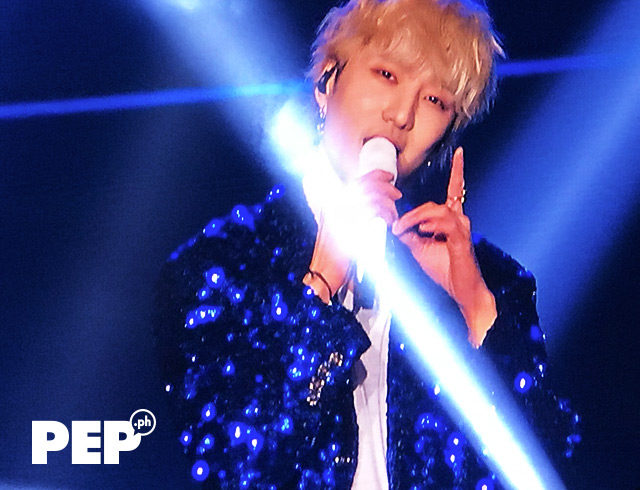 Seunghoon rocked the stage with his cover of G-Dragon and Taeyang's "Ringa Linga' followed by his song titled "Serenade."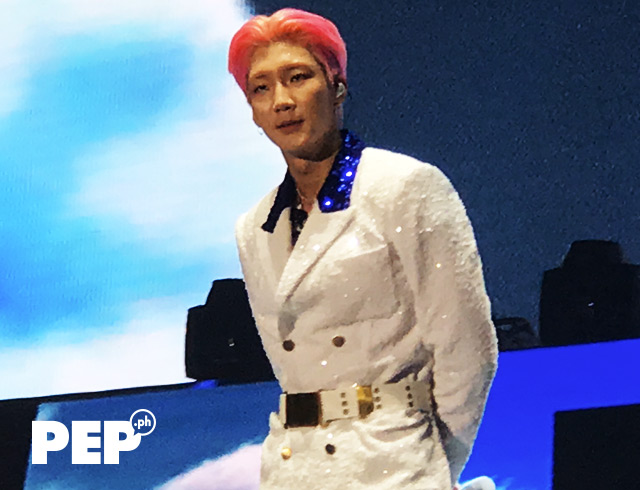 After their solo performances, the members talked to Pinoys using Tagalog.
Mino recited the Tagalog phrase he learned and asked the crowd, "Na-miss niyo ba kami? Na-miss namin kayo!"
Meanwhile, Jinu instructed fans: "Manila, sigaw!"
Winner then toned down it a bit by performing "We Were," "For, "Raining," and "Movie Star."
Towards the last segment of the concert, the YG Entertainment boy band hyped up concertgoers by performing "Immature," "Love Me Love Me," "Special Night," and "Island."
Before leaving the stage, Winner performed "Really Really" and "LA LA."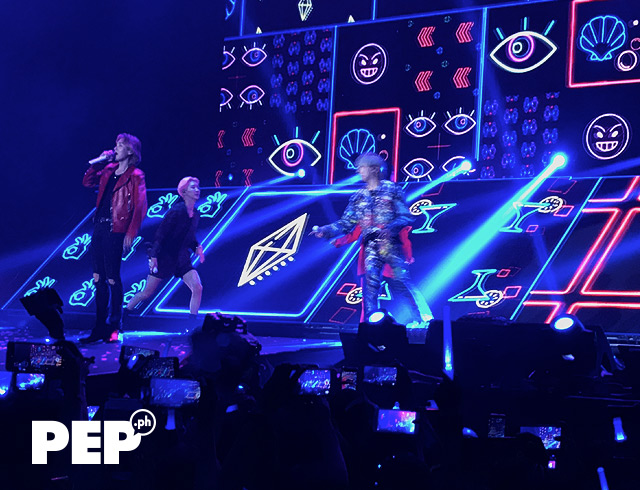 Filipino Inner Circles waited for Winner to return on stage for encore performances.
Fans lit up the arena using their mobile phones while singing "Movie Star."

SANDARA CONGRATULATES WINNER
As a special treat, Sandara Park prepared a video message for Winner.

Dara said in her recorded video: "Hello, Philippines! Hello, Manila! Kamusta na kayo diyan sa Mall of Asia? Nag-enjoy ba kayo?
"Feel na feel ko ang init at excitement niyo hanggang dito sa Korea.
"Naalaala niyo ba nagperform ang Winner sa Philippines for the first time four years ago sa concert namin ng 2NE1?
"Ngayon, sariling concert na nila sa Mall of Asia!
"Ang galing! Congrats, my boys! I'm so proud of you, my babies!"
Moments later, members of Winner emerged on stage and performed "Don't Flirt and "Luxury."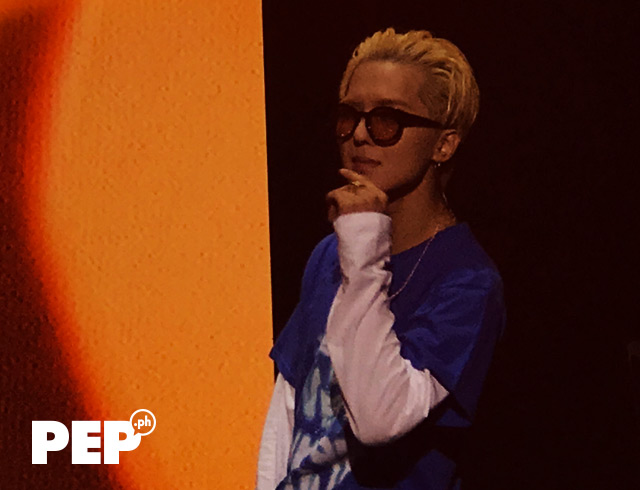 Winner ended the Philippine concert with another rendition of "Really Really" and a remix of its latest single "Everyday."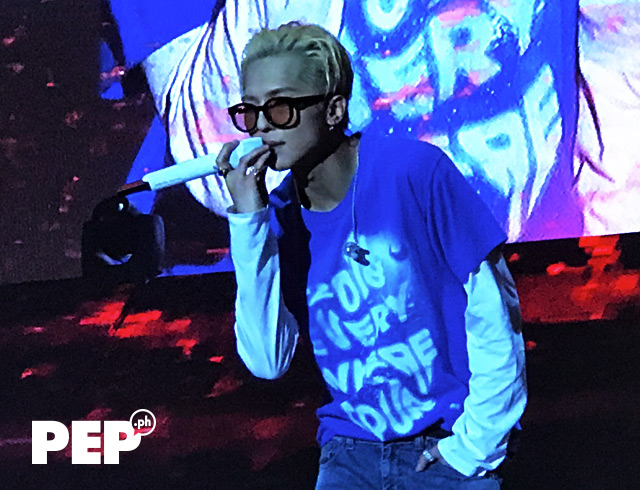 To end the show, the members of Winners thanked their Filipino fans for their unwavering support.
Seunghoon expressed himself by saying in Tagalog: "See you again! Salamat po! Mahal kita!"
For his part, Mino told the audience, "Thank you for the great memories tonight, Manila."
He later described Manila as the "City of Love, City of Music, City of Pleasure."
Meanwhile, Seungyoon expressed his gratitude for the fans who lined up to buy tickets.
"I saw a picture of you guys waiting in line for a long time to get a ticket.
"It came to my mind that a singer cannot exist if there are no listeners.
"If we didn't have all of you waiting for our music, we would have never made it this far.
Seungyoon promised their Filipino fans that they will return to the Philippines with new music.
"As much as you've been waiting for us, I hope today will be your happiest day.
"It was my happiest day, thank you. And we'll be back soon with our new album."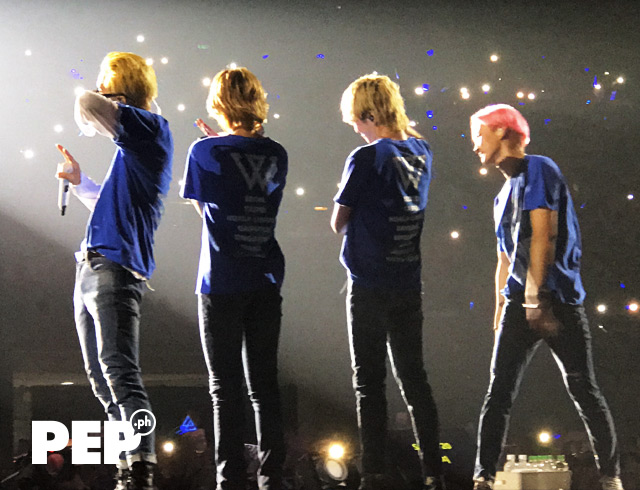 Jinwoo was the last to give his message and made an effort to speak in Tagalog.
He said, "Masaya ako dahil kasama kayo dito at sa suporta niyo, kami winner.
"Abangan niyo kami lagi. Salamat. mahal namin kayo. Kita tayo ulit!
"Hanggang sa muli!"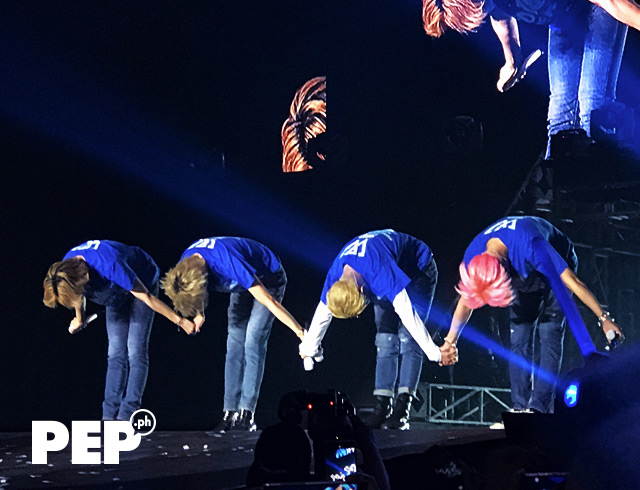 After the concert, Seungyoon once again thanked their Filipino fans through an Instagram post.
He wrote, "Your beautiful voices, beautiful smiles.. I'll never forget it!! Thank u for making wonderful memories ???????? we love u philippines... and Special thanks to @daraxxi (She sent a congratulatory video for PHICs) Day after tomorrow is her birthday so please congratz on her birthday#2018everywheretour #inMANILA"