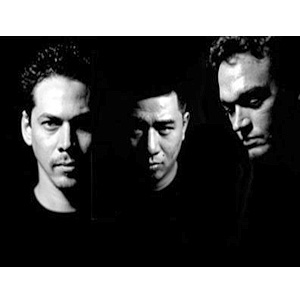 ---

They've been out of people's radar for the past six years but the band Wolfgang makes its comeback with Black Christmas Project, a double-barreled live concert on December 10. They will perform with brothers-in-arms Razorback at the Eastwood City Ampitheater.


The show will also mark the launch of the band's 6th studio album dubbed as Wolfgang VI. Its first single "Ibrahim" has been released on Manila radio stations.


The band has the distinction of being one of the Philippine rock bands able to release albums in Japan and the United States. The Philippine heavy metal act to breach platinum records on their home ground. They are best known for their songs "Halik ni Hudas" at "Natutulog kong Mundo."


During the NU 107 Rock Awards, Wolfgang bagged Artist of the Year awards in 1998 and 1996. The band also received the Album of the Year award in 1999 as well as 'Listeners Choice' awards (1999, 1998, 1996). The band members have also been recognized for their individual excellence. Lead vocalist Sebastian Artadi has received four "Vocalist of the Year" awards (2000, 1999, 1998, 1996), which is unsurpassed to this date. Manuel Legarda has been recognized as "Guitarist of the Year" twice (2001 and 1995) and Ramon Legaspi has been named "Bassist of the Year" (1996).


Tickets for Black Christmas Project will be on sale this coming week via TicketNet (Dial 911-5555) or Eastwood City (Tel. No. 687-6770 to 74 or text 0917-8-EWCITY). They are priced at P500 / P800 (plus 5% tax).