Hundreds of Filipino fans flocked for the first-ever fan meeting event of South Korean girl group Momoland.
The group—composed of (L-R, standing) Taeha, Nancy, JooE, Ahin, Daisy, Yeonwoo, (L-R Sseated) Nayun, and Jane—performed their chart-topping hits at the Araneta Coliseum on Friday night, January 25, 2019.
This is the group's third visit to the Philippines following their visit in August and December 2018.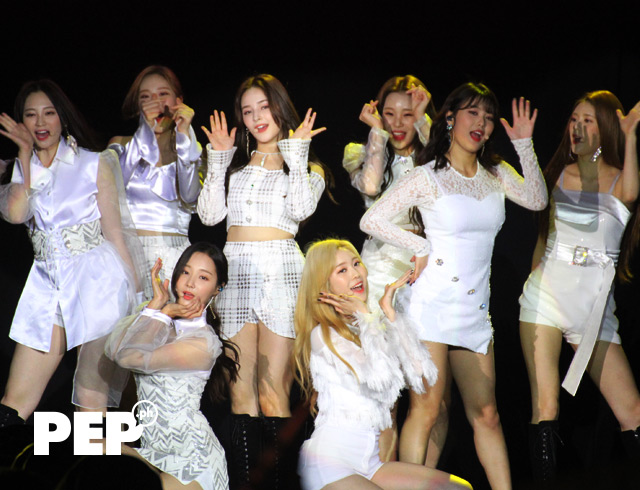 The group opened the show with performances of "Welcome to Momoland" and "JJang! Koong! Kwang!"
After the first two songs, each of the members introduced themselves and greeted their Filipino fans.
Nancy expressed how excited she is to do a fan event in the country.
"Actually, it's our third time in our Philippines and finally we get to do a fan meeting today so I feel so excited."
For her part, Jane also felt overwhelmed by the chance to perform on an international stage.
She said, as translated by MYX VJ Sunshine Kim, "When we were starting out, we didn't know that we'll be able to perform at a stage like this receiving the love of Filipino Merries."
After their five-minute introduction, Momoland continued the show with their performance of "Uh Gi Yeo Cha."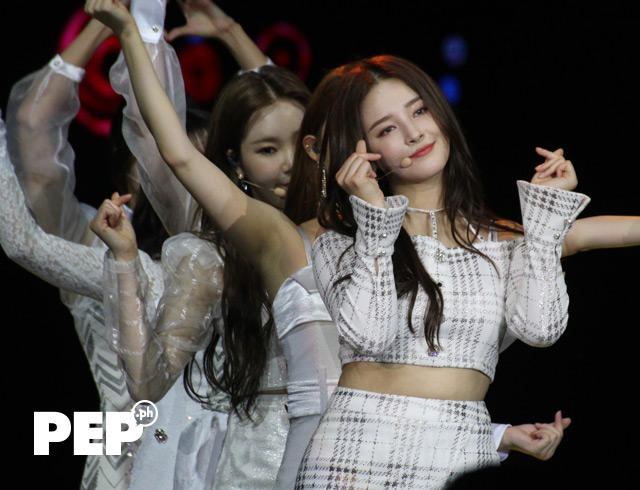 During the first part of the show, Momoland participated in the segment called "Capture the Scene: Merry Patch," wherein the members narrated the story behind a photo flashed on the screen.
It was revealed that Jane took most of the members' photos and she was praised for it.
Nancy said, "She's really talented at taking pictures."
After this part, the members continued the show with their performances of "Freeze" followed by an EDM version of the song "Wonderful Love."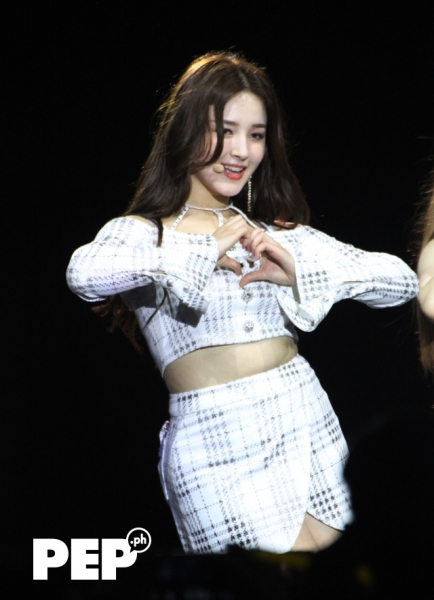 Momoland changed into pastel-colored dresses for the second part of their fan meeting event.
During this part, the nine-member girl group surprised their fans with a cover of Yeng Constantino's "Salamat."
They also performed their songs "Curious" and "Only One You."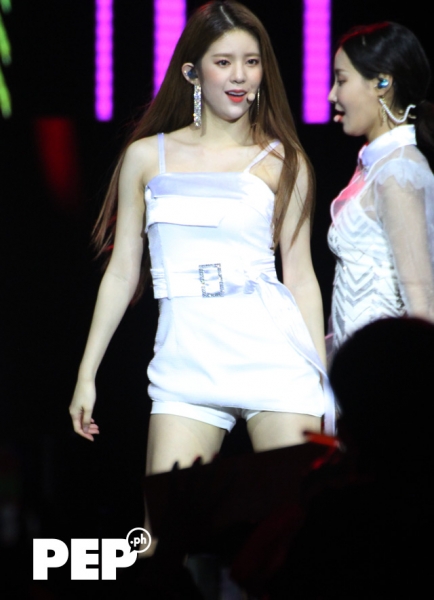 While waiting for the next part of the show, Joo E impressed the audience with her a capella rendition of Bruno Mars's chart-topping hit song "Grenade."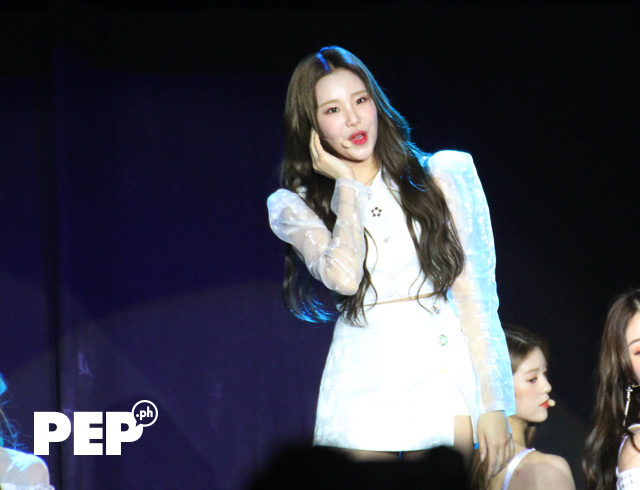 For third part of their fan meeting event, Momoland divided themselves into three units.
Ahin and Taeha serenaded the crowd with their song "I Need You and I Want You" from the official soundtrack of South Korean drama series Cross.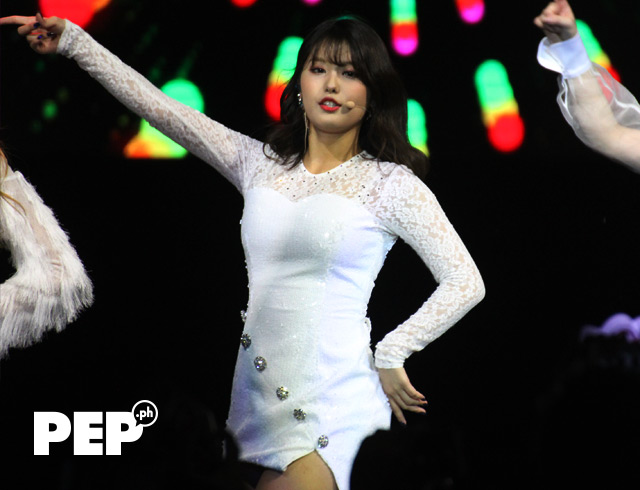 The second group composed of Jane, Nayun, and Yeonwoo brought out their sexy side while performing Girls' Day's "Something."
The last team was composed of Nancy, Daisy, and Joo E who performed their version of 2NE1's hit song titled "Can't Nobody."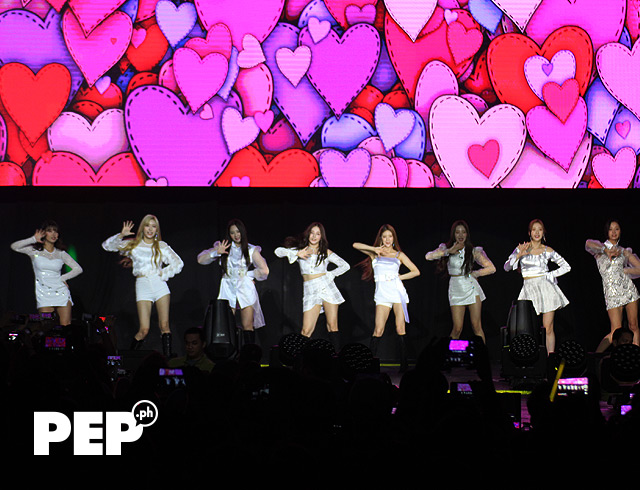 For the fourth part of the show, the group performed the songs "Bingo Game" and "Orgel."
Members of Momoland also practiced their Tagalog and told the crowd: "Salamat po," "Mahal kita," and "Kain tayo!"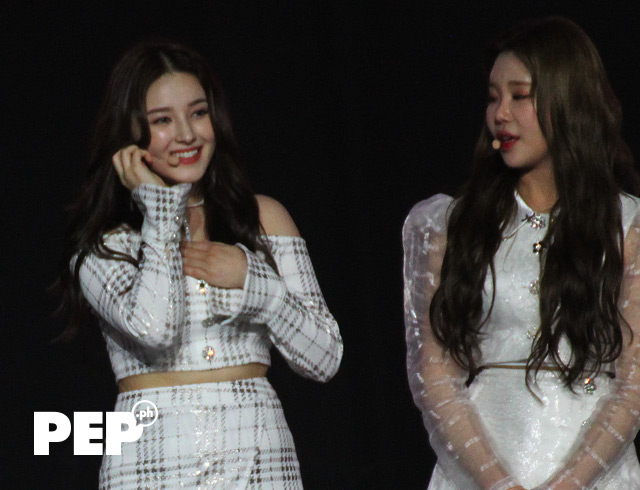 Towards the end of the show, the members expressed their gratitude towards their Filipino fans for their unwavering support.
Ahin (seated, left) told the crowd, "We are so touched by your love and support. Thank you so much, Philippines. Mahal kita!"
For her part, Daisy (rightmost) said, "We are always so so so grateful for you guys... We are always so thankful. We love you guys!"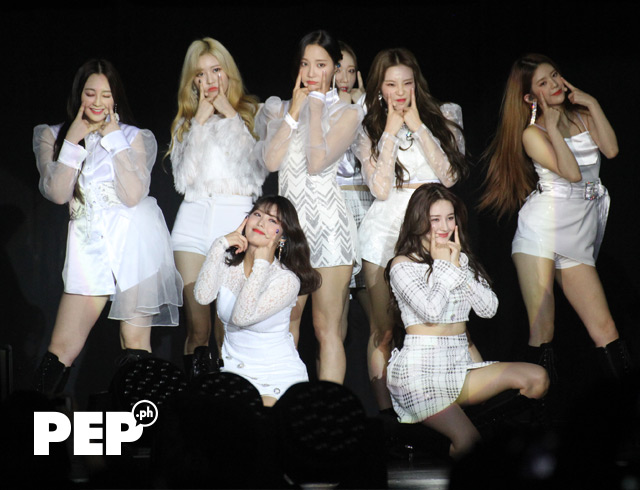 Audience members then danced along with Momoland as they perform their hit songs "Bboom Bboom" and "Baam."
The show did not end there as the members emerged on stage for their encore performances.
The ladies rendered their version of Camila Cabello's hit song "Havana."
This was followed by another round of "Bboom Boom" and "Baam."