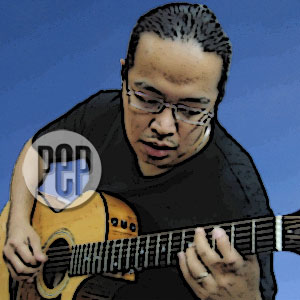 ---
Hello everybody! It's been a couple of weeks since the good people at PEP invited me to write an occasional blog entry on pep.ph, their groundbreaking site, and it's a testament to how honored I feel that it took me so long to dive right in! So here goes...
This is my first blog of music-related rants, raves and meanderings for PEP! As the title above implies, it's open season for anything on this space. Please let me know what you'd like to read about, what gigs you'd like me to see and write about, and especially if you've got a CD in the works you'd like me to review! The title above, among other things, implies that my name is Mic. As a matter of fact, it's Mike Villegas, and I'm a songwriter/guitarist by trade.
I make my millions writing for YES! Magazine and this initial blog is paying for my swimming pool. Thank you, Jo-ann! [Jo-Ann Maglipon is currently the editor-in-chief of YES! Magazine and the editor-in-chief of PEP].
As I type, I'm also prepping the setlist for my Valentine's show at the Library in Malate. I'm playing guitar with acoustic icon Aiza Seguerra and I'm sure it'll be a blast!
Signing off—for now. Thanks for reading and like I said, this is YOUR site. Have fun with it—I'm sure I will!
God bless, and I hope you had a Happy Valentine's Day!