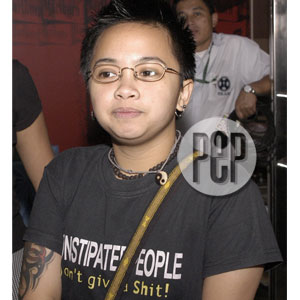 ---
Kung Hei Fat Choi everybody!
I had a gig to celebrate both the Lunar New year and Valentine's weekend last Friday, February 16, at The Venue along Timog Avenue—with the incomparable Aiza Seguerra! It was great fun watching couples of all ages enjoying the occasion with us.
I've had the good fortune of having worked with very good musicians throughout my career, and without a doubt, Aiza is one of the most underrated guitarists on the scene! Her voice has a beautiful lilt most Filipinos who grew up on daytime TV already recognize, but it's her guitar playing that wows me to this day. Always the perfectionist with her stage and monitor sound, she is no less focused on her six-string duties. Flourishes, intricate fingerpicking, even slaps on her guitar's body to mimic percussions, hint at a wealth of guitar knowledge which she seemingly adds to daily.
And thanks to the prevalence of live music again (hallelujah!), it's a skill that isn't lost on her very appreciative audiences.
Check her out when you can! She's playing the Conspiracy Bar along Visayas Avenue with Cooky Chua and Bayang Barrios on February 20, and Teatrino at The Promenade, Greenhills, on February 24.
Once again, Kung Hei Fat Choi! Bye for now!