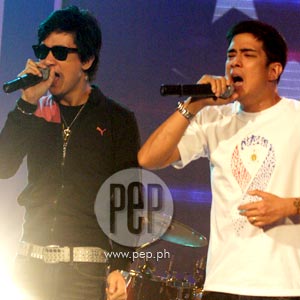 ---

Because of his leukemia, Francis Magalona has to undergo high doses of chemotherapy to destroy the cancer. However, this also destroys his normal bone marrow and prevents it from making enough blood cells. For this reason, the Master Rapper needs to undergo a bone marrow transplant.

Fortunately, his sister Teresa was a good match, allowing her to become a bone marrow donor. Earlier this afternoon, January 3, Francis explained to viewers of Startalk how a bone marrow transplant is conducted.

He also revealed that he and Ely Buendia will be resuming their recording within a few days. They are scheduled to record the second song of their collaborative album by January 8.

On Monday, January 5, Francis is scheduled to have a doctor's appointment to ensure that he will be healthy enough to go back to work. "I can't afford to have a relapse of my cancer now," says Francis about his medical condition.

Still, Francis continues to allot time to his hobbies. In fact, he says that his photographs will compete in a contest sponsored by the camera club where he is a member.