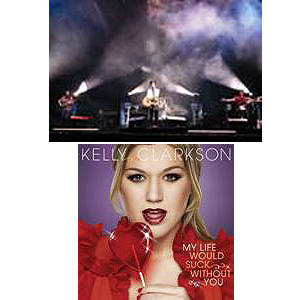 ---

Music fans will have plenty of reasons to drop by their suki record bar as Sony BMG unveils its offerings for the year of the Ox.

Here's an overview of what to look forward to in the coming months in the recording scene:


ERASERHEADS The Reunion Concert (DVD). The historic performance of the country's biggest band in the 90s that drew in more than 50,000 people at The Fort Bonifacio Open Field on Aug. 30, 2008, will be immortalized in one DVD - plus bonus features of behind-the-scene footages, rehearsals, etc.
In stores JANUARY 2009
FRANZ FERDINAND. Tonight: Franz Ferdinand
The 12-track album features the first single "Ulysses." Tonight: Franz Ferdinand is music of the night: to fling yourself around your room to as you psyche yourself for a night of hedonism, for the dance-floor, flirtation, for your desolate heart-stop, for losing it and loving losing it, for the chemical surge in your bloodstream. It's for that lonely hour gently rocking yourself waiting for dawn and it all to be even again." - Alex Kapranos (vocals/guitar/keys)
In stores JANUARY 26, 2009
THE FRAY. The Fray
The Grammy-nominated band's long awaited first single "You Found Me" had its world premiere last November as the featured song in fifth season of "Lost." The single continue to top various music charts and has been getting great radio airplays worldwide.
In stores FEBRUARY 2, 2009
KELLY CLARKSON. Keep your ears open for "My Life Would Suck Without You," the new single from the Grammy Award winner Kelly Clarkson's still-untitled new studio album coming out in March.
In stores March 2009