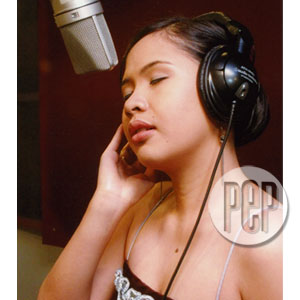 ---
Bossa Sessions with Pavi transport the listeners back through time with her rendition on love songs. After listening to her album, there is no doubt that each song was selected carefully. The result is a romantic narrative of a heart's journey interpreted through classic songs.
Pavi is Alpha Music's latest artist catering to the bossa nova genre. Bossa Sessions is her debut album, a compilation of famous love songs spanning decades done the bossa nova way. She is backed by notable musicians collectively known as Tropicalia.
The 21-year old Capiz native comes from a musically-inclined family where her father and siblings all sing and play various musical instruments. She names Astrud Gilberto, Jacintha, and Sonia as her musical influences.
What makes this album stand out among other bossa nova albums is the fact that Bossa Sessions combines the genre with jazz, latin, pop and rock influences. Some of the tracks included in the album are "Night and Day," I Can't Tell You Why," Call Me," The Wind Beneath My Wings," The Look of Love," and "Blues A Nova."
In spite of the selections, Pavi's voice is unfortunately not a stand out compared to the previous bossa nova artists of late. It is a pity that she sometimes drowns in her own songs. The good thing, though, is that she can never go wrong with her repertoire. The songs are certified classics and it brings back memories and is soulful enough for people to appreciate it. Never mind if Pavi comes out too forced as a singer.
Bossa Sessions is now available in CD format at all Alpha outlets nationwide.