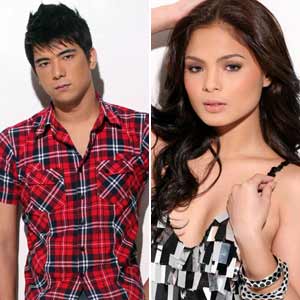 ---

On Saturday, June 6, singers Lovi Poe and Chris Cayzer will hold a one-night concert in Lucena City titled A Night 2 Remember in Lucena. This is the 3rd show of a series of bar tours that Lovi and Chris have done, the first one being in Manila last April. The feedback for the show have so far been great with the first 2 shows being sell-outs. Lovi has just had a hit with "Dito Sa Puso," the second single culled from her album Bloom under Sony Music Philippines. Lovi is now one of the lead stars in the Saturday youth oriented program, Lipgloss under ABC-5.

Chris, one the other hand, is busy being part of Broband, seen every Sunday in GMA-7's S.O.P. He is currently finishing his forthcoming album due for a July release.

Together, the two performers will deliver a solid performance of acoustic hits, top 40 songs and duets. A Night 2 Remember in Lucena will be held at Central Park Garden Cafe at Diversion Road in Lucena City. Showtime is at 8 pm.

Tickets are available at the gate, Little Big Room branches and at the La Obien Building across sacred heart college. For inquiries, please call Dream Concert Asia at (042) 3730617 or 09279310469.