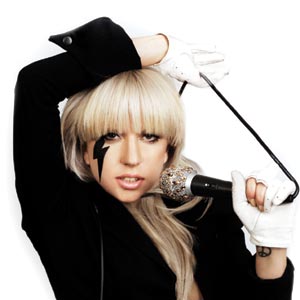 ---

Stefani Joanne Angelina Germanotta, better known in theentertainment world as Lady Gaga, is the person behind the hit songs "JustDance" and "Poker Face." Before coming out with her debut album TheFame, Lady Gaga first penned music for established artists like BritneySpears, The Pussycat Dolls, and Akon. It was Akon who observed and recognizedthat Lady Gaga had vocal talent so he signed her up on a joint record deal withhis own label Kon Live Distribution. She then started working on TheFame and released a collective called Haus of Gaga in 2008.
In an interview with Ricky Lo aired on Startalk last Saturday, June 28, Lady Gagashares some of the details that have led her to where she is now and the peoplethat inspired her to be the lady we see now.
FASHION INSPIRATION. Gaga's musical talent definitelymatches her fashion sense-provocative and entertaining. Where or from whomexactly did she inherit her sense of style?
ADVERTISEMENT - CONTINUE READING BELOW
"My mom," answered Lady Gaga. "She always dressed upeveryday. A very stylish woman."
With that, Lady Gaga recalled how she would sit on thetoilet seat while she did her mom's lipstick and fixed her hair. Years after,at 18, Lady Gaga moved to downtown New York, allowing her to further explore the fashion world.
"New York is very, very stylish," she added, "and the streetfashion is a way of life."
Lady Gaga's funky look is just half the cake as herperformances on stage seem to make a lot of people think that she is anexhibitionist. Does she think that this word best describes the young singer?
"No," she said. "The best way to describe me would be 'Popperformance artist.' There is an exhibitionistic quality to the work that I do.When I did the bubble act, that had a very exhibitionistic quality to it but Igave the bubbles-added interaction to the performance [She performed onstage atthe Fame Ball Tour wearing nothing but a plastic bubble dress]."
ADVERTISEMENT - CONTINUE READING BELOW
Now that she is famous, how does she cope?
"I'm very, very grateful for my success and I suppose itwould be very way too early to be jaded. I'm having a great time. You know,it's an amazing thing—I travel the world and meet all my fans who are sobeautiful and incredible and I am so inspired that I'm just designing andfinding new music."
The fashionable artist cited the late Michael Jackson as hermusical influence, including glam rockers like David Bowie and Queen. Asidefrom them, are there any more people who inspired her?
"Andy Warhol and my mother," she said. "I have a verywonderful family. The truth is that I believe in the power of love, andart, and music. I also believe that in pop music—what is special about it isthat people anywhere in the world, no matter how much money they have or wherethey live, when a pop song comes on, it takes you over and spreads joy."
ADVERTISEMENT - CONTINUE READING BELOW
On a more offbeat note, Lady Gaga shared that off cam, sheis just her normal self: Self assured, strong willed and constantly creative.Smiling, she also noted that she liked pampering herself with good-looking guyssince she "liked to keep her options open."

Lady Gaga will be performing live at the Araneta Coliseum on August 11, 2009. Tickets to Lady Gaga Live in Manila! are available at TicketNet outlets (Tel. No. 911-5555).


Tickets are priced as follows:

VIP - P7875.00
Patron Standing - P5775
Patron (Reserved Seating) - P5775
Lower Box (Reserved Seating) - P3675
Upper Box A - P2625
Upper Box B - P1050
General Admission - P525