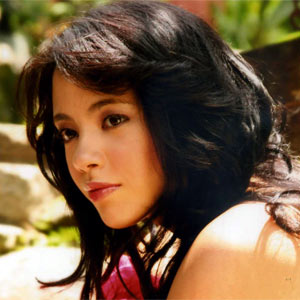 ---
Getintimate with acoustic music like you've never experienced before with Intimately Acoustic, the newest easy-listening album from Viva Records. Whatpermeate in the album are soothing sounds of acoustic guitars, light percussionsand strings that tailor a different take on well loved pop songs.


Thealbum features 14 memorable tracks, namely NeverMy Love, What Can I Do, Yellow, Ain't No Sunshine, Dream A Little Dream, Tom'sDiner, You Won't See Me, Whenever I Call You, Son Of A Peacher Man, Midnight atthe Oasis, With or Without You, Annie's Song, At Last, and the carriersingle The Sign, originallypopularized by Swede pop group Ace Of Base—all in refreshing acousticrendition.

Thoughthe general description of the album falls under acoustic, the selection provides an assortment of music that includes modern day pop,standards, a bit of jazz, 60's and 70's classic pop hits and rock-alternative.The album presents the songs in a way that sound interestingly new when doneacoustically while absolutely retaining elements that made them great songs inthe first place.
ADVERTISEMENT - CONTINUE READING BELOW

Theenthralling voice behind the album is model, fashion design student, TVpersonality and singer Miki Hahn. She previously released a pop album underViva Records, because of which she received a nomination in the 21stAliw Awards 2008 for Best Performance by a New Female Recording Artist.

IntimatelyAcoustic is now available in record bars courtesy of Viva Records.