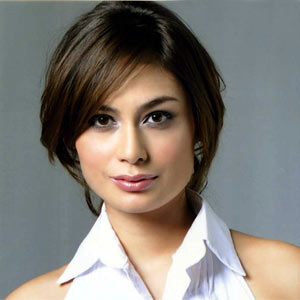 ---

Her lifecan be summed up into two words: performance and music. Fil-Aussie Jasmine Fitzgerald isnot only a proud graduate of Australia's School of Performing Arts, major inMusic, she has also made waves in many singing competitions in Australia andhas received an Award of Distinction as prima ballerina, tap and jazz dancer.

Shecomes home to the Philippines to embark on an exciting journey and share her innate musical talent.

Herdebut album titled Rewind is composed of 12 cuts, including the carriersingle of the same title which is composed by Dennis Garcia of the famed '70sgroup, Hotdog. Also in the album is the infectious and summer-inspired"Boracay" and many more.


TRACK LISTING.

1. Rewind
2. Ayayayyy Boracay
3. Kasi Naman
4. Sarap Gumising
5. Saan Ka Na KayaNgayon
6. Mambobola
7. Baby
8. I'm A Want You
9. May I Dance
10. You Are The Reason
11. GimikGirl
12. Saan Ka Na Kaya Ngayon? (acoustic)

Bonus track: Rewind (acoustic)

Jasmine Fitzgerald's Rewind is now available courtesy of Viva Records.
ADVERTISEMENT - CONTINUE READING BELOW