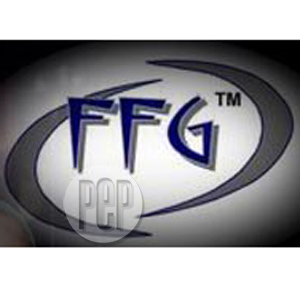 ---
To commemorate the end of this year's Women's Month, twogreat groups will join forces to bring forth the artistic ladies of the localpoetry and music scene this Wednesday, March 28, at the Penguin Café &Gallery in Malate.
Kooky Tuason of the much-talked about Romancing Venusalbums will share the spotlight with Feminine Force Group (FFG) as she bringsher roster of talented personalities in the forefront to do spoken word withelectro music in the background.
This event marks the FFG's first time to do a collaborativework with Kooky, an advocate of women's rights, and first time that it will setaside the usual full band set up. The show is the second half of FFG's two-partanniversary celebration this month.
Kooky, a modern poet herself, will lead the show withfriends in the biz: Ginny Mata, Charms Tianzon of Matilda, Anabel Bosch,Diwata, IO, and some surprise guests from her Romancing Venus circle.
As FFG's treat, there will be no entrance fee. However,guests may opt to donate instead. Plus, randomly selected attendees might getfree drinks! Better tell your friends to troop to Penguin this Wednesday andmake it your bonding night.
The Feminine Force Group was formed by a couple of friendswith the same concept in mind: uplifting the Pinoy music scene (rock,alternative, ethnic, ska, reggae, etc) and fusing it with arts and literature.
It is composed of female yuppies—working in printpublications, banks, and entrepreneurs—who are all committed in bringing music,arts, and literature to the masses to stir awareness.
For inquiries, please text 0920-5749870 or0915-9678383.
Performance date: March 28 (Wednesday)
Venue: Penguin Café & Gallery, 604 Remedios Circle,Malate, Manila