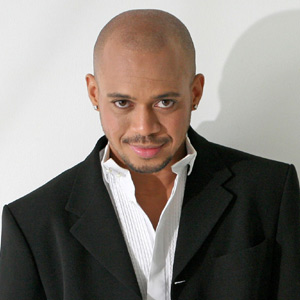 ---
How do you pay tribute to the legacyleft behind by one of the world's phenomenal pop icons of all time? Letlocal R&B sensation Luke Mejares count the ways as he salutes the life andmusic of Michael Jackson this Friday, July 31, 2009 at the MusicMuseum in Greenhills, San Juan.
A true and devoted fan of the mandubbed as The King of Pop, Luke staged a successful concert in 2008 billed as Luke... It's Michael Jackson. Held at the MusicMuseum, he dishedout MJ's hits one after the other much to the delight of theaudience who witnessed the spectacle.
The recent passing of Jackson caused by cardiacarrest at the age of 50 prompted Luke to once again dedicate a special eveningto honor the fallen pop legend.
Unlike last year's show whereLuke assumed MJ's persona by incorporating the icon's signature popmusic to his own brand of R&B, this event promises to be more intense andheartfelt as Luke pays homage to Jackson'smusic and enduring legacy.
ADVERTISEMENT - CONTINUE READING BELOW
Luke's flexible vocal styleranging from falsetto to pure soul undoubtedly makes him one of the few localartists worthy enough to give justice to any Michael Jackson number. As asinger-performer, Luke has always been very vocal in expressing MJ'sinfluence in his overall approach when it comes to his craft.
Though the show was designed tohonor Michael in the wake of his unexpected demise, Luke said that the concertaims to be a joyous reminder of Jackson'shuge contribution in the world of music. Luke also cited the inspirationMichael brought in revolutionizing the entertainment industry by encouragingthe business to recognize talent instead of racial issues and other non-relatedfactors—a constant problem still being encountered even by our own localsingers and performers.
As for the lineup of songs, Lukeplayed coy and opted not to spoil the surprise intended for the concert goers:"It will be fun and full of surprises. Different from the one I did lastyear and definitely more meaningful owing to the circumstances that led to thisevent."
ADVERTISEMENT - CONTINUE READING BELOW
Joining Luke for the special concertare Thor, The Manouevres and the Sabado Boys (composed of Paolo Santos, TopSuzara, Jimmy Bondoc, Mike Chan and DJ Myke).
Tickets for Michael Jackson The Tribute Featuring Luke Mejaresare now available at the MusicMuseum (721-6726) and allTicketWorld (891-9999) outlets. Ticket prices are at P1,500 and P1,000.


ADVERTISEMENT - CONTINUE READING BELOW