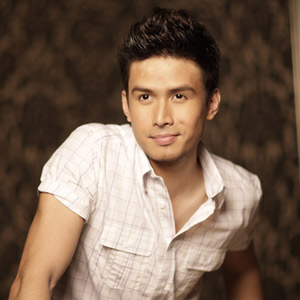 ---
Recognized in the Philippines and nearby countries as Asia's Pop Idol, Christian Bautista has moved from record label Warner Music Philippines to Universal Records. A new 20-track concept album containing remakes of songs popularized by OPM luminary Jose Mari Chan is his first project with Universal Records.

To be released in local music stores this month, Bautista's still untitled album highlights the young balladeer's version of "I Have Fallen In Love (With The Same Woman Three Times)—his tribute song to the Philippines' Icon of Democracy President Corazon "Cory" Aquino. The lyrics to the song were penned by President Aquino's husband Senator Benigno "Ninoy" Aquino, Jr. in October 1973 in time for the couple's 19th wedding anniversary. Chan had these lyrics set to music and recorded the song in 1989.

"I've met with Mr. Chan and we both agreed that this is one way to perpetuate his songs, especially for today's generation. I've been a big fan of Mr. Chan since I was a kid. It's a big, big honor for me to sing his songs, all of them I know by heart," said Christian.

Among Chan's greatest hits, it's "Beautiful Girl" which is a personal favorite of Christian. "It's so romantic. When I was in Jakarta, Indonesia for a concert, I discovered that my fans there know that song very well."

Christian's new album will also include remakes of Chan's classics "Tell Me Your Name," "Please Be Careful With My Heart" (a duet with Sarah Geronimo), "My Girl My Woman My Friend" (a duet with Regine Velasquez), "Here And Now" (a duet with Lani Misalucha), "A Heart's Journey" (a duet with Jose Mari Chan), "Constant Change," "Refrain," "Can't We Start Over Again," "I Remember The Girl," "Stay My Love," "Be Gentle," "So I'll Go," "Can We Just Stop And Talk Awhile," "Deep In My Heart," "Afterglow," "Afraid For Love To Fade," "A Love To Last A Lifetime" and "Christmas Past."

Christian's recording career was established early on with the release of the balladeer's phenomenal first single "The Way You Look At Me," culled from his multi-platinum, self-titled debut album produced by Warner Music Philippines, which was later on released in Indonesia and other Asian countries.

He recorded four albums with Warner Music Philippines from 2004 to 2008. "Captured," a duet with Bossa Nova singer Sitti from his fourth album with the same title is his last single with the record label.

"I will always be grateful to Warner Music Philippines for building me up and taking care of me. They believed in me and made me what I am now. But there comes a time in your career when you want to reinvent yourself. When Universal Records offered this project, I got challenged. It was an offer I could not refuse," said Christian.

Christian is a managed artist under STAGES Talent Group. For more information about the singer, call (632) 818-1111 loc. 225.
ADVERTISEMENT - CONTINUE READING BELOW