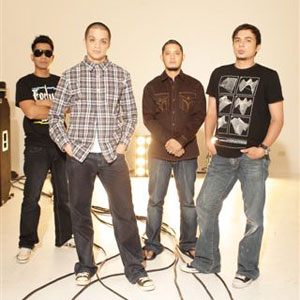 ---
Bamboo Mañalac, Ira Cruz, Nathan Azarconand Vic Mercado—collectively known as the Pinoy hard rocking quartet,Bamboo—will perform at the Skydome, SM North EDSA on September 12 at 8:00 p.m.
Touted as the little Araneta Coliseum,the Skydome is fast becoming a favorite concert venue for Filipino bands andartists owing to its intimate yet arena-like atmosphere—two elements certainlytailor-made to accommodate Bamboo's larger-than-life and explosive live set.
The band has initially promised to dishout their hits in heavy succession to keep the evening rocking. Bamboo's catalogueincludes the hit singles "Noypi," "Mr. Clay," "Masaya," "Hallelujah," amongothers. The quartet likewise cemented its reputation as a competent cover actthrough their fiery rendition of Buklod's socio-political anthem, "Tatsulok,""Probinsyana," and "Umagang Kay Ganda."
Bamboo's recent hits are "Kailan" and"Muli"—two smash singles lifted from their latest record, Tomorrow Becomes Yesterday released under PolyEast Records.
Tickets are priced at P1000(first come, first serve). They are available at all SM Ticketnet outlets(911-5555) or you may call Viva Concerts & Events (687-5853 loc. 620 and627).