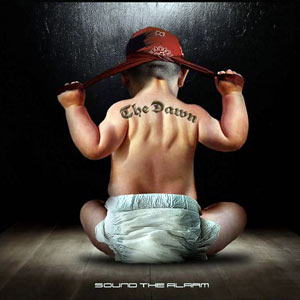 ---
It'sbeen four years since rock legend The Dawn released an album featuring all-new material, so you can bet on the huge volume of creative juices that flowed intotheir latest offering under MCA Music Inc. titled Sound the Alarm.

Ten monster tracks includingthe chart-topping singles "Fire Down Below" and "Hatak" are included in the album. Raimund Marasigan (vocalist of the the band Sandwich) serves as a record producer as well as Ariz Guinto. The Dawn also features one new member, guitarist Kenneth Ilagan, who honed his chops after playing with differentbands of varying genres.

As a special treat, The Dawn will perform live as they have their explosive album launch on September 11 (9-11) atthe Eastwood Central Plaza. Hear The Dawn render tracks from their latest album Sound the Alarm under MCA Music.To get special seats, purchase a copy of Sound the Alarm from the EastwoodCity Concierge.

The Dawn has a lot of albumsunder its belt, but this is one record designed to make you play it on repeatmode. It's melodic, it's human, it's uplifting. And it will rock you.

Jett Pangan, JB Leonor, Buddy Zabala and Kennethpulled out all the stops for this one, ensuring fans and Dawn connoisseurs alikethat their string of anthems shall continue to grow. More than ever, the bandhad their loyal following in mind while creating songs "so good,there's no need to go beyond 10 songs."

Sound The Alarm! The Dawn is back, with a vengeance!